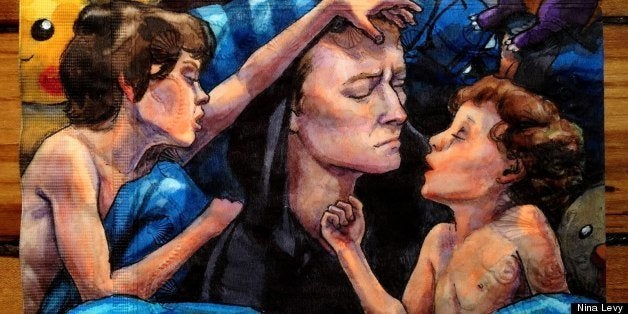 Nina Levy's older son, Archer, sometimes wipes his hands on his clothes at lunchtime. It's not because he doesn't have any napkins; it's because the ones he has are works of art. Now, in a new project, Levy has is turning her artistic eye on her family -- and herself.
Story continues below.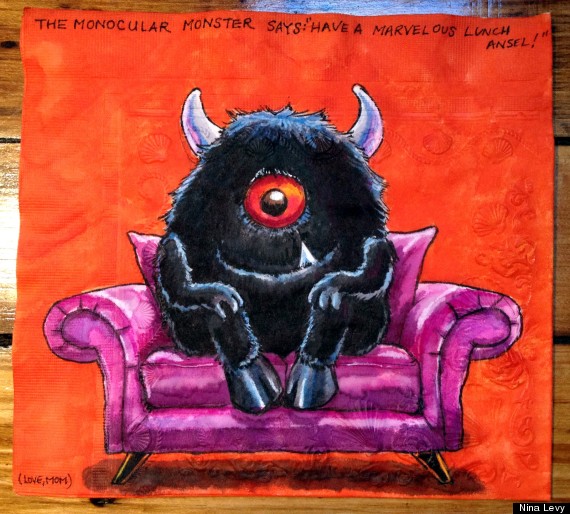 "The act of drawing something for them every evening reminds me to pay attention to what they are thinking about, even if it is the fifteenth rendition of Batman," Levy explains on her own site. But after six years of making art for kids she has started widening her scope, if not changing her tools. Inspired in part by the idea of "Hourly Comic Day," an event held in February in which artists draw one panel to document every hour, the sculptor and photographer is slowly but surely putting together images to tell the story of a day in the life of her family. She sometimes calls the series "24 hours of dysfunctional parenting."
"I am not really following the rules of hourly comics," Levy explained to HuffPost over email, "but I am trying to do a series of drawings describing a day from this February ... Obviously it is no longer February, so progress has been slow.... and I have not been working in chronological order."
The scenes she has drawn so far -- spanning 12:30 am to 8:30 pm, with some gaps -- show Levy chauffeuring her sons around New York City on a bike (the family lives in Brooklyn, NY), checking on them in the middle of the night, and, yes, drawing and documenting her famous lunch box napkins, too.
Speaking of which, Levy told HuffPost that her regular napkin drawings have actually gotten in the way of finishing the series. Still, she plans to soldier on. "So far many of this series have been about commuting on the bike," she said. "But there will be more images about things like not eating, not doing homework and not sleeping as well...."
Click through the slideshow below to see the illustrations Levy has created for the series so far.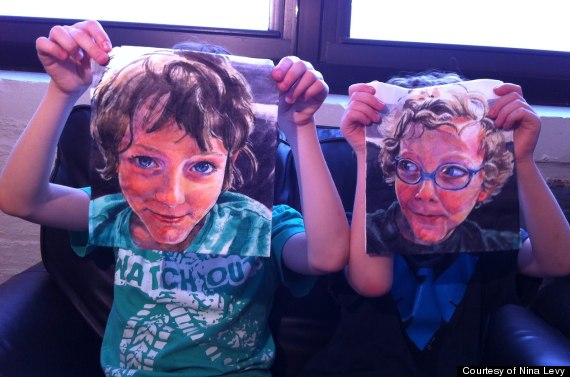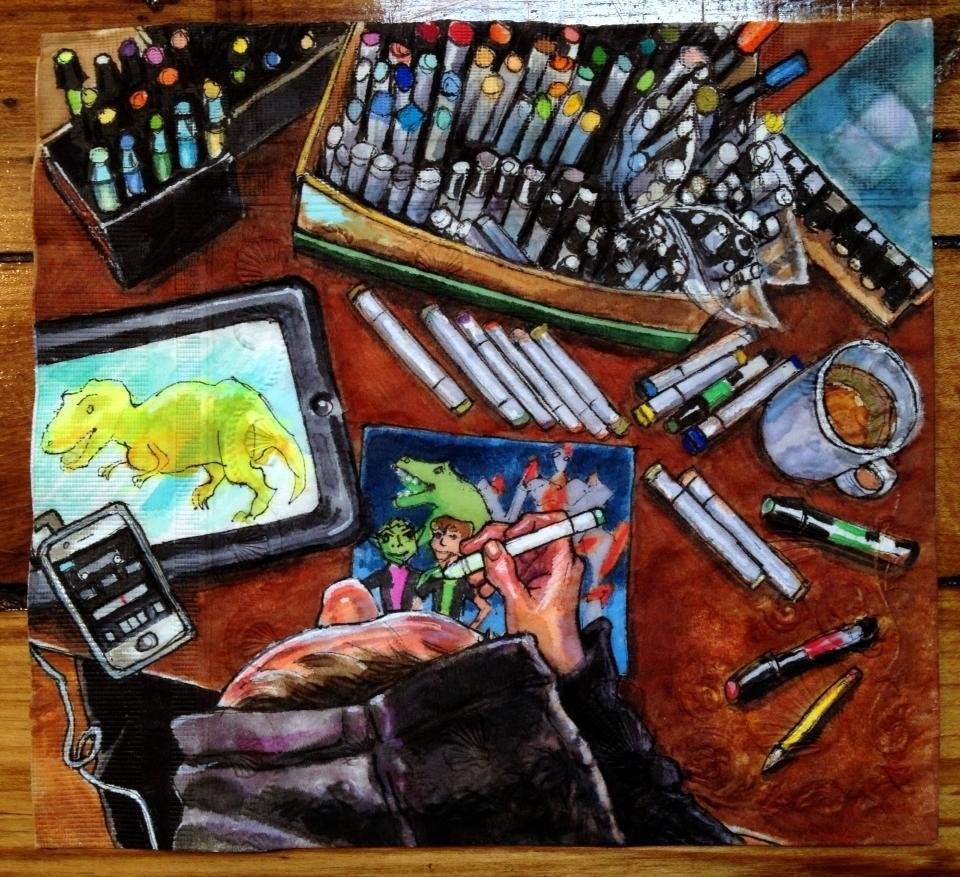 Nina Levy's Napkin Art: The Not For A Lunchbox/24 Hour Series