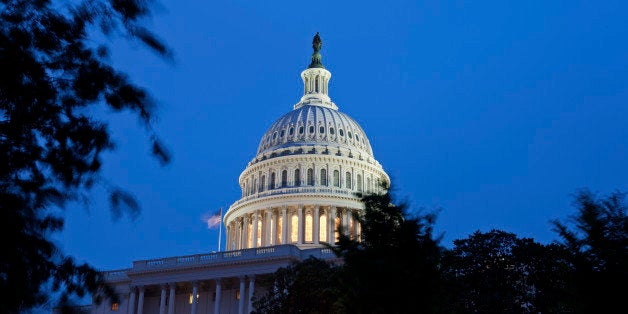 Only five women have served as judges on the D.C. Circuit Court in its entire 120-year history. With the D.C. Circuit widely considered to be one of the most important courts in our nation, it's not only troubling but shameful to see female perspectives so underrepresented.

Fortunately, the Senate now has the opportunity -- and really, the obligation -- to put a highly-qualified woman on the court. I was proud to vote as a member of the Senate Judiciary Committee in support of the nomination of Georgetown Law professor Cornelia "Nina" Pillard, a proven champion for the rights of women and families across the nation.

With Professor Pillard's nomination moving before the full Senate for confirmation, I urge my colleagues to thoughtfully consider her accomplished career.

Professor Pillard has extensive litigation experience at all levels. She has argued nine cases in the Supreme Court and has briefed dozens more -- including the historic United States v. Virginia case that opened the Virginia Military Institute to women, and the Nevada Department of Human Resources v. Hibbs case that sustained the Family and Medical Leave Act against a Constitutional challenge and ensured that a Nevada man could take leave to care for his ill wife.

During her two tours as a top attorney at the U.S. Department of Justice, Professor Pillard also advised and defended law personnel and high-level executive officials on criminal law enforcement and national security matters. That experience will undoubtedly benefit her if confirmed to the D.C. Circuit, where such issues are routinely considered.

Not the least of Professor Pillard's accomplishments is her impressive 15-year tenure at the Georgetown University Law Center, where she also serves as co-Director of Georgetown's Supreme Court Institute. In that capacity, Professor Pillard prepares lawyers for oral argument before the U.S. Supreme Court on a pro bono basis, without regard to which side of the case they represent. In fact, under her leadership over the past court term, the Supreme Court Institute prepared lawyers on one or both sides of every case heard by the Justices.

I believe that many of my colleagues will agree on the strength of Professor Pillard's extensive qualifications. I also hope that they will consider her commitment to fair and impartial process, which is evident in her work. When Professor Pillard chaired the ABA Reading Committee that reviewed Samuel Alito during his nomination process, her assessment of his legal record led the ABA to apply their highest rating of "well-qualified." She deserves to be held to the same rigorous, fair standard.

Unable to attack her sterling credentials, some of my colleagues have chosen obstruction over responsibility. Three seats on the D.C. Circuit Court have remained vacant due to stonewalling of judicial nominees in the Senate, to the great detriment of the Court and the citizens we serve. In fact, one of the three vacant seats on the D.C. Circuit Court was last occupied by U.S. Supreme Court Chief Justice John Roberts eight years ago.

The D.C. Circuit is widely recognized to be one of the most important courts in our nation, weighing key Constitutional issues and other matters of federal law and regulation. Given the complexity and far-ranging impact of the cases the court hears, it is critical we fill vacancies without delay.

The Senate now has an opportunity to confirm a highly-qualified candidate whose merits as a nominee are beyond question. Let us act now.
Calling all HuffPost superfans!
Sign up for membership to become a founding member and help shape HuffPost's next chapter