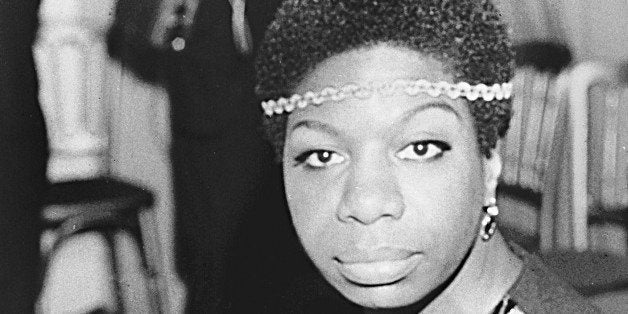 While watching "What Happened, Miss Simone?" -- a new documentary about the legendary singer-songwriter Nina Simone -- it's almost impossible not to think abouttwo attacks on black churches that happened 52 years apart.
In the wake of the latest attack, the Netflix documentary may help shed light on how art like Simone's can channel anger, fear and frustration about social ills like racism and oppression.
Houses of worship were crucial to Simone's development as an artist and an activist. As a child in Tryon, North Carolina, Simone played the piano at her local church. During one of her performances, her parents were told to move to the back of the church hall; she said she wouldn't play until her parents were allowed to move back to the front. But decades later, Simone would say she had "stopped believing in prayer" after racist acts kept being committed against those fighting for civil rights.
Simone's transformation as an artist came in the wake of the bombing in Birmingham that killed four black girls. "That did it," Simone says in the film, much of which is narrated in her own voice. While she had made a name for herself with renditions of tunes like "I Loves You, Porgy," her career changed profoundly after she started to sing about what was happening around her.
"How can you be an artist and not reflect the times?" Simone asked.
Following the Birmingham bombing and the assassination of black civil rights activist Medgar Evers in Mississippi, Simone wrote the song "Mississippi Goddam." In a recording of a concert she gave at New York City's Carnegie Hall, Simone calls the song a "show tune, but the show hasn't been written for it yet." What was subversive about her performance was that she lulled the the majority-white audience at the concert hall into thinking the song would be jaunty and non-political. But her audience went silent as she told them: "You're all gonna die and die like flies." She meant every word of it, she told them.
"Lord have mercy on this land of mine / We all gonna get it in due time / I don't belong here / I don't belong there / I've even stopped believing in prayer," she sang. "You keep on saying, 'Go slow!' / But that's just the trouble / 'Do it slow' / Desegregation / 'Do it slow' / Mass participation / 'Do it slow' / Reunification / 'Do it slow' / Do things gradually / 'Do it slow' / But bring more tragedy / 'Do it slow.'"
Fifty years ago, Simone performed "Mississippi Goddam" for the thousands of civil rights marchers who walked from Selma, Alabama, to the state capitol in Montgomery. That march was marked by violent state troopers blocking the participants' progress at the Edmund Pettus bridge, illustrating one of Simone's arguments in her song: Gradually trying to bring about equality only concedes to the demands of the oppressors.
And yet, as the film shows, there was a danger for Simone in being perceived as too controversial. She attributed a stall in her career to "Mississippi Goddam," which was boycotted by a number of Southern states.
Despite the backlash to her more confrontational music, Simone still "thought we should get our rights by any means possible," as she explains in the film. She was in favor of direct action and became affiliated with the black power movement, defiantly telling Dr. Martin Luther King Jr. when she met him at the Selma march that she wasn't non-violent.
Simone says she felt free on stage. But she also said that to her, freedom meant living without fear. ("I think every day's gonna be my last," she sang.) What's devastating about the documentary in light of the Charleston shooting is its reminder that African Americans have yet to realize that freedom from fear, decades after Simone voiced a desire for it.
"We can't afford any more losses," Simone says in the film. "They're killing us one by one."
At the Sundance film festival in January, the film's director, Liz Garbus, acknowledged the resonance of the documentary in comments referring to mass protests across the nation over police killings of unarmed African Americans.
"If we had voices like Nina Simone's today, speaking the pain and the passion of the movement that's been building, I think, on the streets in the past six months..." Garbus said, "I think we can all see the place of these songs today."
"What Happened, Miss Simone?" will be available on Netflix Friday. Watch a trailer for the documentary here.

Before You Go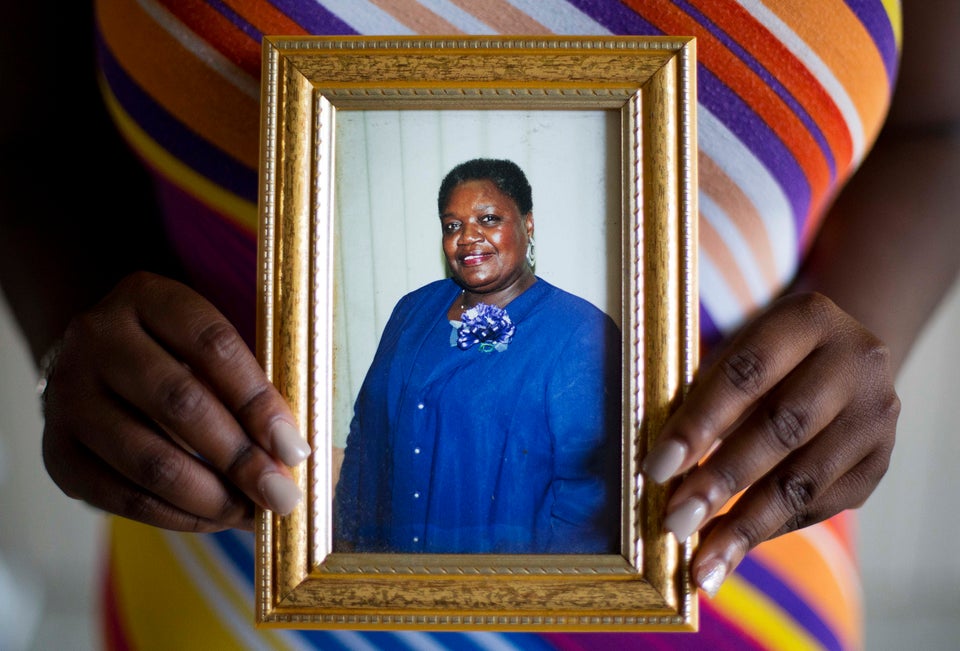 Charleston Church Shooting Victims
Popular in the Community