Nina and I first met in 1957, played a magical set together, and remained the closest of friends and colleagues for 46 years until her passing in 2003. For history and accuracy I feel compelled to comment on the heated debate that is currently being waged over the movie. I recognize that an element of Nina's huge fan base is so passionately loyal that it is difficult for them to accept anything beyond their own views and memories. While I too am deeply devoted to Nina, I still try to be open to the many recent interpretations of her life.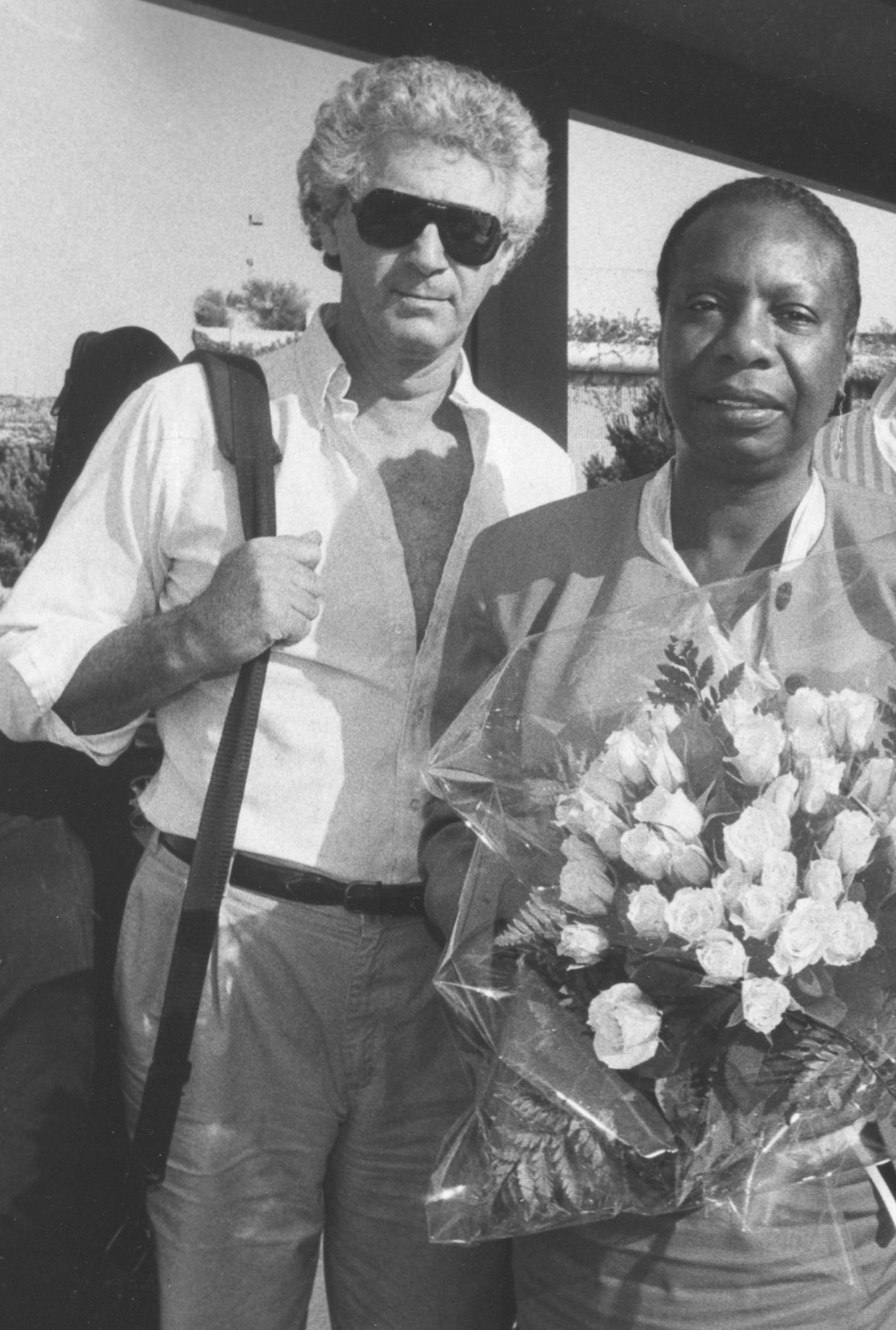 6 years ago I was approached by the movie's writer/director to authenticate various aspects of her script, which I attempted to do in hopes of conveying the true spirit and music of Nina Simone. A very important aspect that I felt needed to be clarified was the portrayal of Clifton Henderson, her nurse who became her assistant and morphed into her manager. In reality, Clifton was with Nina for only the last eight years of her life. Criticism has been directed at the so-called "love story" by media and fans, none of them having seen the movie. In fact, the final version of the film is not a romance and does not imply a romantic relationship.
As for the general story line, certain scenes describe delicate and at times violent situations. I can attest that similar events did happen in other ways at different moments in her life. The movie's interpretations provide the viewer with a glimpse of those moments.
Our original Nina Simone Band faithfully recorded 16 tracks of Nina's songs for the movie, almost exactly how we performed and recorded them with her. I hope perceptive audiences will hear the quality of that music where it appears behind most of Zoe Saldana's vocals, and how it reflects the beauty of Nina's music.
In regard to Zoe Saldana depicting Nina, I found her portrayal studied and sensitive. Rather than defend Zoe from harsh criticisms about her makeup and "look," I would like to convey the width and depth of Nina's scope. Much has been made from outsiders claiming to know Nina's story and misinforming the public about her legacy, but allow me to share a couple of very intimate moments that I've never shared before from a couple of fun and enlightening times with Nina.

Nina wanted to buy a car and asked me to find something very special and elegant. I found a Mercedes 220se convertible with red leather interior and a three-piece custom-fitted set of red leather luggage in the trunk. We both lived on upper West Side Manhattan. One day she phoned and said "Al, be downstairs in fifteen minutes, we're driving down to the Village for lunch," and hung up. Of course, fifteen minutes later we were on the West Side Highway heading south on a beautiful spring day with Nina talking up a storm, driving fast, laughing at life, beautifully dressed, scarf around her neck blowing in the wind and suddenly she turned to me and yelled out "GRACE KELLY!" HUH? Never mind color or race, she became Grace Kelly, just as she always became the person she would sing about.
Check this out. One evening after going to a movie, Nina and I were talking about actors playing roles and she asked, "Al, who do you think I would select to play Nina Simone?" "Wow, that's a tough one," I said. "Not Lena, not Cicely, not.."You're way way off, she said." "Well who?" I said. She paused for effect and floored me as she said "Grace Kelly." HUH? Grace Kelly again? She was serious and laid it out for me. She really identified with the elegance and class of Grace Kelly, race and color notwithstanding. "But she's white," I said. "SO? Wouldn't it blow people's minds? No one understands how I see myself beyond the norm and if it couldn't be Grace I would choose Maria Callas because she is fearless, like me." She also thought that Denzel Washington should play me. All this, even given her gallant stands on race and racism. She laughingly made me promise to never tell anyone.
Nina was like a sister to me. Seeing her portrayed on the "big screen" is an odd experience. She can never be truly replicated in any way, shape or form. I believe that any depiction cannot possibly be expected to characterize the total complexity and brilliance of her remarkable life, and thus I try to keep an open mind. Being so intimately close to her I don't feel it appropriate to critique the movie in its entirety but the audience should experience it without pre-conceived prejudice.
Isn't it fascinating and wonderful how Nina haunts us and lives on in our hearts?
REAL LIFE. REAL NEWS. REAL VOICES.
Help us tell more of the stories that matter from voices that too often remain unheard.