There was a time when all you heard on Top 40 radio was "Move Ya Body." It stood out, too. Unlike the saccharine earworms that dominated the radio waves in 2004 from the likes of Ashlee Simpson and JoJo, this song ushered a movement, where dancehall and tropical sounds reigned (think Kevin Lyttle's "Turn Me On"). Nina Sky became the solution to whitewashed pop music we desperately needed.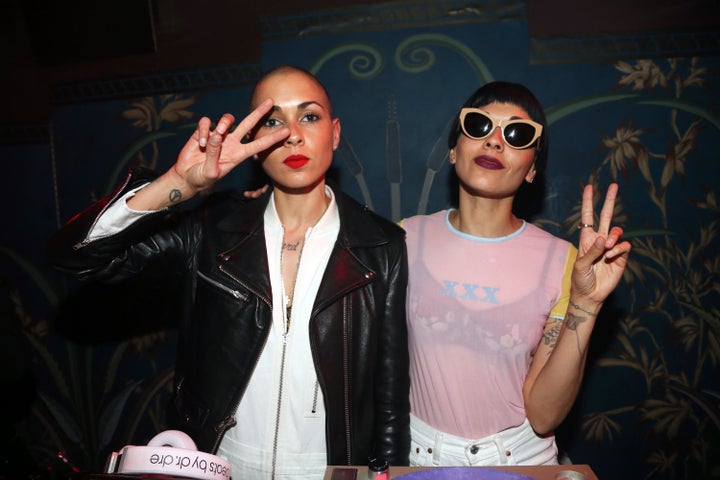 Nicole and Natalie Albino of Nina Sky are Puerto Rican-born identical twins who were raised in New York City (Queens, to be exact) and both identify as queer. But don't let that limit your perspective of them. Their identities certainly matter, but their fluidity (and unabashed confidence) seethe through everything they touch. They're role models for all women in the music industry without even overtly trying to be.
The Huffington Post recently caught up with them over fries and drinks to talk about their new single, "Champion Lover" (via Tommy Boy), the pinnacle of reggaeton, NYC Pride, and so much more.
Can you tell me more about your newest single, "Champion Lover?"
Natalie: When we got into the studio, we knew we wanted to create something fun. Nicole had recorded this chorus and I had written a verse. We brought it into the studio and had the producers re-create the beat. We wanted a tropical vibe.
How would you describe Nina Sky 2004 vs. 2016? Do you think that, nowadays, it is generally easier [for you] than in 2004-2006?
Nicole: I think we are more comfortable in our skin than in 2004. We were more self-conscious about the pressures of being signed to labels and the pressures of other people involved in telling us who we should be and the image we should project.
Natalie: We were signed to two different labels in 2004. We just had so many different hands in what we were doing. We weren't empowered as women. Now, we're able to experiment.
Nicole: I think that pressure always exists. I just think you have to be comfortable saying, "This is who I am." If I put out honest work, people are going to embrace it. We look at someone like Frank Ocean when he put out his music and then he said, "Hey, I'm gay" … That was so powerful. In 2004, I couldn't do that because of the pressures and the way they thought that Latinas should look and hold themselves. It's always hard. It says a lot about someone who has the courage to be themselves. When you are your most honest self, it is the most effortlessly cool thing you can do. And people will respond to that.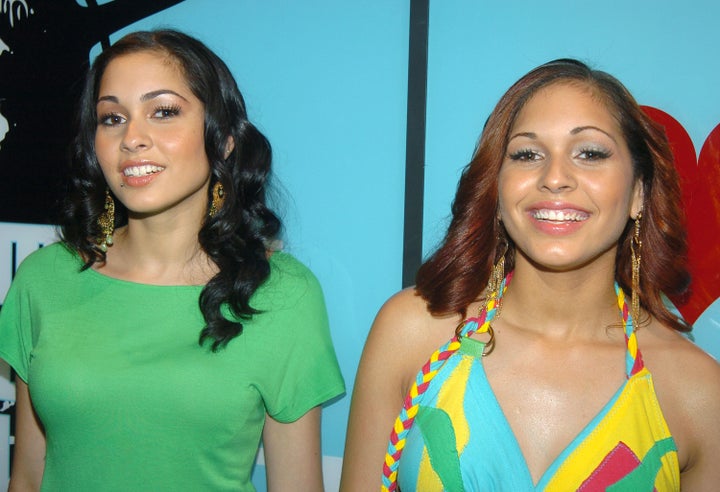 I know the single is being released in tandem with NYC Pride and Pride month. What is your relationship with Pride? What are you most excited about?
Nicole: Pride is excitement, good vibes. Some of the most exciting events we do are Pride events. It's pure fun and celebration. Some events you do, people are "too cool" to get into it.
Natalie: You are just surrounded by love. There's no bad energy.
In the wake of Orlando, I don't think as many celebrities are talking about it as much as they should and I'm wondering what you think about that.
Nicole: When we are talking about outside of the community, people are still afraid that if they stand with the community then they will be "labeled." And that fucking sucks. I think that has to do with it. Instead of talking about the biggest terrorist attack on America, they will stay silent on it. I'm sure their heart hurts as much as everyone else's, but I think there's this fear of being labeled.
Natalie: I think some people are truly devastated and they also don't know what to say. We even had a hard time knowing what to say. But, I want to do whatever I can -- hug people, call my Congress people. All of it!
Going back to music, what are your thoughts on reggaeton and tropical genres and how they've evolved over the years? Even Drake's new album tries to emulate tropical sounds. It has become such a mainstream thing.
Natalie: I think tropical vibes always come back in the summer. [It's] the music you want to hear drinking a drink…There's always this resurgence when it starts getting warmer, there's this comeback [that combines] reggaeton, tropical vibes, reggae and dancehall.
Nicole: I think when you talk about someone like Drake doing a song like "Controlla" or "One Dance" [compared to] 2004 when we came out ... a lot of artists that were doing music had to be put in a box. It just feels like now people are more open to different artists collaborating and different artists working in genres that they wouldn't necessarily work in. People are embracing messing with genres.
My favorite single off the 2009 Major Lazer album "Guns Don't Kill People... Lazers Do" is "Keep It Goin' Louder," featuring you guys. Can you talk more about the song and music video for that?
Natalie: We shot two music videos for that. They did another one that was just animation and I don't think they were satisfied with it. Then we did another with Tim & Eric [which was the chosen version]. It was so cool.
Nicole: We didn't know what it was going to be. We went into a room that was all green screen.
Natalie: We saw the girls dancing. We thought, "Oh this is going to great!" When the video came out, they looked nothing like they did in real life. [The song] came together because a DJ hit up Nicole and said, "Oh, Diplo is working on a project. He wants to get in with you guys and work on some music." We got in and we wrote a few different versions of this song -- like five different versions -- and a totally different beat. He told us he was going to sit with it and work on it. When we got it back, it was completely different. He reorganized the music. We were so amazed by the way he works. Ricky Blaze had laid vocals on a different track and he incorporated that into the song, too.
What was it like working with Diplo?
Natalie: … Just the fact that he was able to create a song with all these different parts.
Nicole: We gave him all these different melodies and he combined it all into a song. You can see why he's working with Beyoncé now.
Natalie: He's really that talented. He has a really good ear. He's so professional. We would work with him again. It's always a pleasure to work with him.
Is there anyone that would be your dream collaborator?
Nicole: Our dream duo is Outkast.
Natalie: Maybe the 18- or 19-year-old in us is, like, Timbaland .... even now! We loved him from Aaliyah days and then Nelly Furtado and Justin Timberlake -- that whole era. He's just had so many eras. I want to be part of whatever is next for Timbaland.
Nicole: What about Missy [Elliott], Nat?!
Natalie: I was going to go there!
Nicole: Missy is incredible. We did a show with her and her energy is unmatched. We did it about four or five years ago. But it still stands out. You don't see people perform like that onstage.
OK, can you tell us more about the new album?
Nicole: Last summer, we decided we wanted to write and record. We booked out a bunch of different studios in New York and ended up recording a full project. It's called "Brightest Gold." Since then, we've recorded more songs. It's kind of morphing into another project. It's R&B-based. There's a song called "Bang Bang" that Natalie wrote that's just pure drum and bass vibes.
Natalie: There's another song "Breaking the Habit." Nicole actually co-produced that song.
Nicole: We flipped "Nice and Slow" by Usher, which we recorded with Electric Bodega.
Natalie: When we recorded "Champion Lover," the more we heard it, we knew it was a single. Now we want everything to fit with that.
So, you guys are twins. Can you tell me about any "crazy" twin moments?
Natalie: I feel like when you have a twin, you have a constant friend. You have this connection with another person. It's crazy. It's like a permanent best friend. We have this other sense. One time, I got really sick [in college] and Nicole called out of nowhere and knew there was something wrong. She called crying while I was in the hospital and she said she just 'had a feeling.'
Nicole: It's like we're one. We say that all the time. Something hit me that day and knew I had to call. I got so emotional because I wasn't with her to support her and be there for her … Everyone has a significant other, but having a twin is so much deeper.
Nina Sky's new single, "Champion Lover" is available now on iTunes.
Before You Go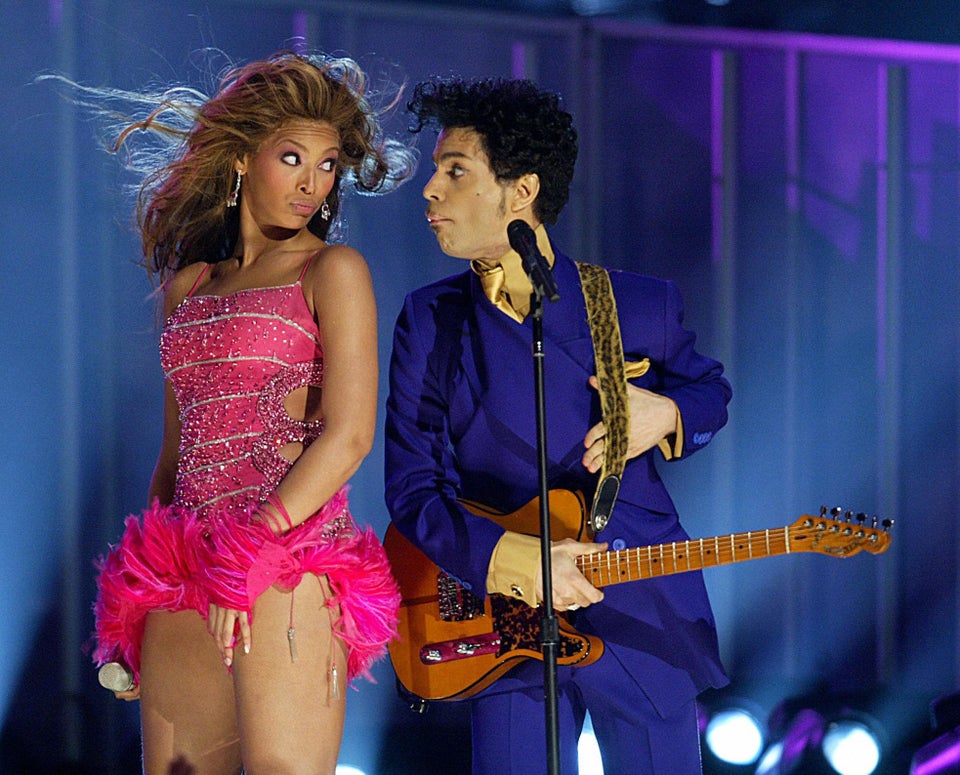 11 Musicians Prince Has Impacted Over The Years
Popular in the Community