What happens when you put a travel writer, my boyfriend Jeff Game, and me, a financial planner, together who both love to travel? Besides it being a match made in heaven, it brings together a great team that loves to research new places, explore new parts of the world, and do this all without having to rob a bank. One of our favorite things to do when travelling is to uncover off the beaten path experiences. First in our series of "Cool Things To Do On a Budget" in a given city, is one of our favorites, San Francisco.
San Francisco. The name itself conjures up images of Fisherman's Wharf, sourdough clam chowder and cable cars. Now, that kind of cheesy touristy fun maybe right for some, but for those looking for the off beaten path, the hidden gems and just some cool things to do in one of the great American cities--put down the guide book and get lost in the underbelly of San Francisco and you will not be disappointed.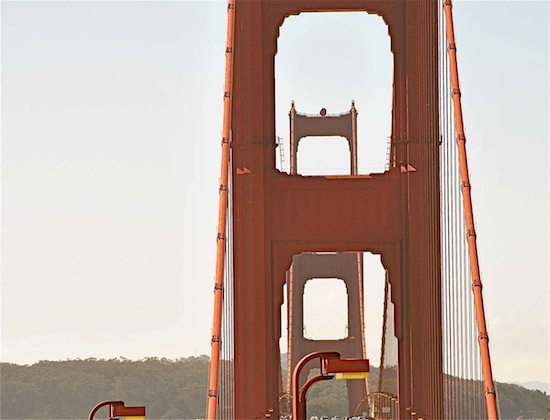 Our House
For this last trip to San Francisco we wanted to submerse myself ourselves in the city and we opted to rent an apartment in the Mission District. This was cozy little one bedroom with a kitchen and a parking space. That is key if you decide to road trip it to San Francisco, because you practically have to pay for parking in gold.
We rented the apartment through an online service called VRBO, which has apartment listings all around the world. Our place was only $700 for 4 nights. This is a great way to save money, especially in a big city where hotel rooms can cost a small fortune.
The Old Ball Yard
Catch a Giant's game at the very awesome AT&T Park, located on the water of the Embarcadero. The Giant's are not too shabby themselves, winning two of the last three World Series and making going to AT&T Park and seeing the Giant's play, one cool thing to do in San Francisco.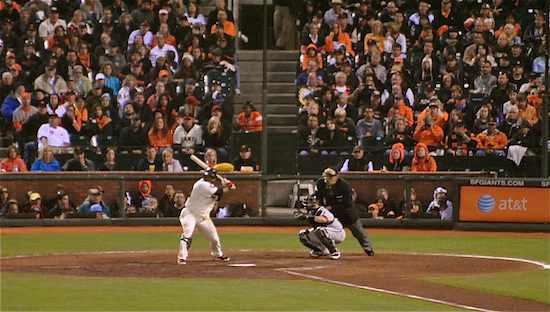 Before you hit the game, grab some burgers and beer at a place that has remained unchanged since 1912 in its menu and stature in the city is Red's Java House. This colorful burger joint is located on pier 30 and steps from the gates at AT&T Park. For $5.50 you can taste one of the best burgers on sourdough you've ever had.

City of Blinding Lights
The Bay Bridge does not have the glamour or share the same prestige as its sister bridge, the Golden Gate. Artist Leo Villareal is trying to cast a new light on the bay bridge and making the world take notice of its beauty.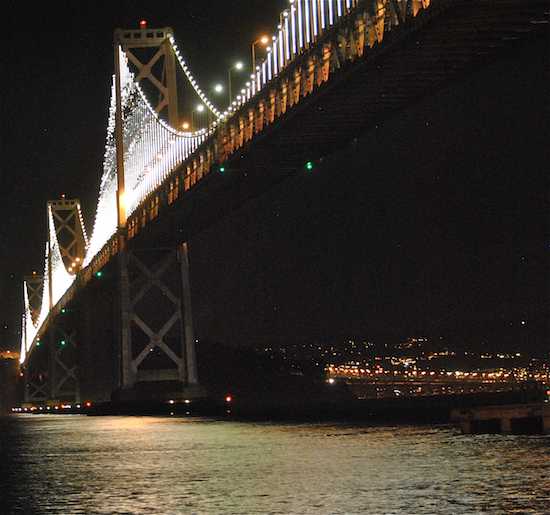 Villareal has created the Bay Lights, a two-year art exhibit that celebrates the 75th anniversary of the Bay Bridge and is estimated that upwards of 50 million people will view this LED wonder of lights. Best part, this new attraction is free!

Good Eats
One undiscovered gastro gem is located at the rock-n-roll boutique hotel, the Phoenix, the very hip and delicious Chambers-Eat-Dink. Decorated with cases of old vinyl records, not only is the décor of this fine eatery swank, step into the bar lounge area and you would almost think that Don Draper himself would be sitting at one of the barstools.
Chambers Executive Chef Trevor Ogden is trying to create a rock-n-roll atmosphere, with warm and friendly service by his staff. You get that same sense with the menu.

Ogden describes the vibe he wants to come across at Chambers, "I want to bring the highest quality of ingredients to the table with a whimsical twist on a classic or combining unique flavors or techniques to keep the guest intrigued in what they are eating."
Land of a Thousand Spices
Eating at the House of Nanking is a station of the cross and an absolute must in the city.
No fancy guidebook words can describe the House of Nanking, more than just likely the best Chinese food you will ever have. The dishes that founder and head chef Peter Fang churning out are simply sublime and they have been making awesome food for fifteen years now.
There is nothing to recommend, because everything is amazing. If you are feeling bold, ask you your server to bring you what the chef recommends and you will be dazzled.
The Leader of the Club
Who would have ever guessed that somewhere in between the Presidio and the Golden Gate Bridge you can find this great little museum, about Walt Disney no less.
The Walt Disney Museum is a cool find for any fan of Walt Disney and all of his work - as well as this great view overlooking the Golden Gate. Something cool to check out for fans, families and especially all who have that inner Disney nerd inside of them
In the City
If you happen to know someone who lives locally, hit them up to find out one of their favorite things to do in the city. We reached out to an old friend for advice.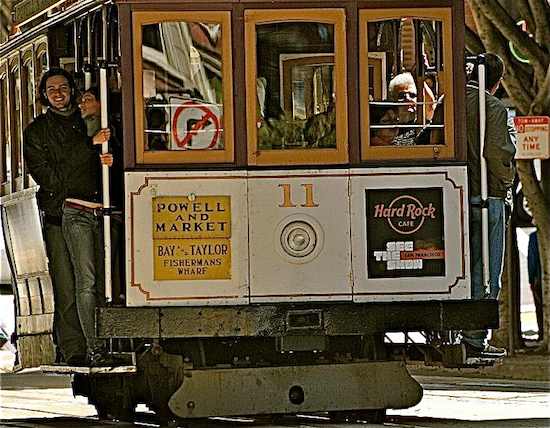 ~San Francisco Resident Tom Howard~
"When the weather is just right, low 70's, and the fog for the day has burned off, my favorite thing to do is to pack up a bottle of wine (or 2), hit Bi-Rite Market on 18th Street and grab a delicious Sandwich from their deli, and head to Dolores Park with my partner and friends."
Out on the Street
One of our favorite places to go is a particular street, nestled in the Marina District. Chestnut Street.
Much like any section of the city, Chestnut street is chocked full of new and upcoming restaurants and of course, great city classics that have been in this quant area of the town for years.
Some great newer and locally grown ingredient-using places to eat are the Grove and the Blue Barn. Two of our now new favorite places that we will be back to grab some grub.

It's About Dollars & Sense
Traveling and seeing new places doesn't have to equate to spending a lot of money. Being smart with your finances never means giving up your lifestyle and what you love. Rather, it's about finding ways to do what you love, setting a budget, and having it make "dollars & sense". Money should never be a limiting factor to travelling. Chart your own course and explore what's at your doorstep.