Today, August 18th, it's been over two months since the horrific killings in the Emanuel A.M.E. church in Charleston, South Carolina. The Rev. Clementa Pinckney, 41; Cynthia Hurd, 54; The Rev. Sharonda Coleman-Singleton, 45; Tywanza Sanders, 26; Ethel Lance, 70; Susie Jackson, 87; Depayne Middleton Doctor, 49; The Rev. Daniel Simmons, 74; and Myra Thompson, 59.
It's been over a month since five dedicated military personnel were gunned down on their own turf, in Chattanooga, Tennessee. Marine Corps Gunnery Sergeant Thomas Sullivan, 40; Marine Corps Sergeant Carson Holmquist, 25; Marine Corps Lance Corporal Skip Wells, 21; Marine Corps Staff Sergeant David Wyatt, 35; and U.S. Navy Petty Officer Randall Smith, 26.
It's been three weeks and five days since a gunman opened fire in a Lafayette, Louisiana movie theater, killing two women as they were settling in to watch a comedy. Eleven people were injured, and Jillian Johnson, 33, and Mayci Breaux, 21, lost their lives that night.
And it's been three weeks and a day since 8-year-old Madyson Middleton (Santa Cruz, California) was lured into the apartment of a 15-year-old friend, where she was allegedly raped, strangled, stabbed and dumped in a recycling bin.
Last week was the one year anniversary of Michael Brown's death at age 18, at the hands of Ferguson, Missouri law enforcement.
And of course I could go on and on: July 10th, Sandra Bland, 28, pulled over by a Texas State Trooper for failing to signal a lane change, dead within three days in the Waller County Jail. Eric Garner. Trayvon Martin. It's sadly more the norm these days, to wake up to news of a random shooting, and seemingly every week (every day?), somewhere in this country, there's an African American who ends up dead at the hands of law enforcement charged with his/her protection.
I know people who have had to stop listening to news and reading newspapers because it is harmful to their health. I know someone who was able to stop taking anti-depressants by eliminating what was negative in her life, a big piece of that being the evening news. My own response to these horrific crimes lands me in a state of emotional paralysis: first, I feel the news deeply; then I begin to obsess; I read all I can about the most recent horror; and I arrive at a sense of increasing helplessness and hopelessness. What can be done?
Just after the Charleston shooting, a former student of mine from Prescott College, Susan DeFreitas, posted on Facebook a similar sentiment of helplessness. She felt horrible in the face of such savagery, and she wanted to do something about it. She wanted to be thrown back in time so she could march for civil rights. She wanted to honor, acknowledge, contribute, HELP, to feel less helpless. So she committed to writing and posting a poem per day, as eulogies for the nine lovely lives lost in Charleston -- worshippers who welcomed their white supremacist killer into their bible study that evening.
To write these nine poetic eulogies, DeFreitas first researched each individual life, learning the crux matter about each of them, and weaving what she'd learned into a poem, one each day for nine days. What we learn, aside from the specific ways the victims were cherished by their families and friends, is that we feel even more collective remorse when we begin to know the particulars of the lives that were lost. DeFreitas' "The Charleston Eulogies" particularizes one incidence of senseless violence. Grateful to her for her efforts and expression, I made a ritual out of reading her eulogy poems each morning. It felt like one way to properly mourn.
With DeFreitas' permission, I give them to you here, all nine at once. Read one per day, as they were first published, or read them en masse, the way the nine perished. Read them and remember. My hope is that this admirable single effort of Susan DeFreitas can be a balm to the hopelessness we all feel, that her Charleston Eulogies get all the shares and likes the victims' lives warrant, and that DeFreitas, a spokesperson for our times, for our collective cultural speechlessness in the face of these horrors, will make a habit of eulogizing those lost so senselessly. Susan, you've done it so well; we need you to do it some more.
Note: These Nine Eulogies first appeared on DeFreitas' blog, and were reposted shortly after at STIR.
The Charleston Eulogies by Susan DeFreitas
The massacre of nine people on Wednesday, June 17th at the historic Emanuel A.M.E. church in Charleston, South Carolina, is a tragedy of national proportions. I feel strongly that this is a time for all Americans to act in whatever way we can to address the racial hatred that lives on in our country in ways both great and small. This is the first of a series of poems honoring the victims of the Charleston shooting.
1. Eulogy: For Reverend Clementa Pinckney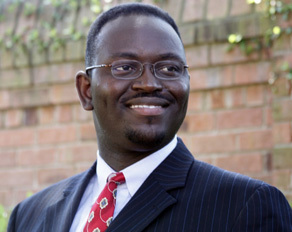 God, we welcome and invite you
into this place, your house.
We thank you for the spirit
that dwells here, the spirit
of Denmark Vesey, the spirit of
R.H. Cain, the spirit of
Dr. King-the spirit of so many
unsung heroes of our people.
We also thank you, God, for all persons
who come seeking to expand their horizons
and learn more of what our country is made of,
who we are as a people and as a country. We pray for
the safe travels of all who are here and for
the safe return of them as they
go back home. We hope that our time here spent today
will be seen as an act of love,
as well as an act of righteous indignation
in the face of injustices
and we pray that all persons here today
may feel your presence and be drawn
closer to you. In Jesus's name we pray.
Amen.
--
Drawn to the ministry at thirteen; class president;
student body president; a pastor at eighteen;
state representative at twenty-three; magna cum laude;
two master's degrees. Your name the same
as a local plantation. You preached in the house Pastor Vesey built,
shuttered for forty years after he was hung
for conspiring an uprising. You preached
in the house where Dr. King
called on Negroes to vote. You spoke
on the senate floor
in a voice so richly literate,
so judiciously rhythmic,
so humane we could not help but hear
Dr. King's in it. As a people, as a country, I know,
we would give anything
to hear it again.
The words that open this poem are those of Reverend Clementa Pinckney, from a speech given during the 2013 Civil Rights Ride. I discovered it in an article in The Atlantic, which addresses the perils of pastoring a church "baptized in blood and fire." More information about the late Reverend Clementa Pinckney is available from Emanuel A.M.E. Church.
2. Eulogy: For Cynthia Hurd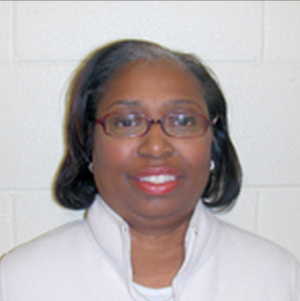 A true public servant
A woman of faith
She was always a very smart young lady
She loved reading from a very young age
Although she had no children, she had a community full of children
She touched the lives of thousands of people
Her loss is incomprehensible
--
Charleston Public Schools; Clark Atlanta University;
University of South Carolina; a self-proclaimed "book-nerd,"
you returned to the community that raised you in order to
raise it in return. You encouraged children as new readers,
watched them grow as they worked on homework assignments,
filled out college and job applications and, ultimately,
returned to the library with children of their own.
The library, that most egalitarian institution,
like the church you loved, turned no one away;
your story ends at Mother Emanuel,
but the library, that bastion of liberty,
mother of many
will forever bear your name.
The words that open this poem (and some of those in the second half as well) are those of Cynthia Hurd's brother and others who knew her. She was an employee of the Charleston County Public Library system for thirty-one years and the manager of the St. Andrews Regional Library, which Charleston City Council member Elliott Summey announced at a recent press conference will henceforth bear her name. More information about Cynthia Hurd and the legacy she leaves is available from the Charleston County Public Library system.
3. Eulogy: For Reverend Sharonda Coleman Singleton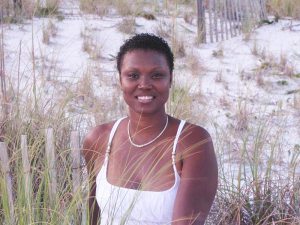 Hello, Reverend Chineta. This is Sharonda.
I know it has been some time since we talked,
but I want you to know that I love you.
All things are well. All things are good.
I do want you to know
that all things are good.
--
High school track star,
pastor, mother, teacher, coach-
she was a lady, first, he said,
elegant and articulate, the best
speech pathologist he had ever worked with.
Coach, your son plays college ball.
Mrs. Singleton, your children speak beautifully
of you. Pastor, Reverend Chineta, whom you called
to leave that message, thinks you knew
that you were called. She's in a better place,
they say, which may be true.
She made this place a better place.
This we know is true, though all may not yet
be well.
The words that open this poem are from a voicemail that Sharonda Coleman-Singleton left for her college friend and fellow pastor Chineta Goodjoin two weeks before her death. Some of the words in the second half of the poem are from a tribute to Mrs. Singleton from her children and those who knew her at Goose Creek High School, where she had taught since 2007. Reminiscences on her life and legacy appear on the high school's athletic association's Facebook page.
4. Eulogy: For TyWanza Sanders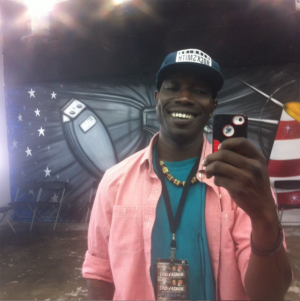 A quiet, well-known student, committed to his education
A young man filled with promise
A renaissance man of sorts
A warm and helpful spirit
The peacemaker of the family
He always had a smile on his face
It was impossible not to like him
--
Allen University grad, Business Administration; poet, musician,
skateboarder; hair stylist. "Ambition over adversity," you said.
"I want to go to grad school," you said. Humble but driven,
you always told your mother you'd be famous. At twenty-six,
the youngest of those gathered to pray,
you faced the white man who'd pulled a gun
in the midst of your loved ones
and said, "You don't have to do this."
He insisted that he did.
You asked that he shoot you instead of
your grandmother. He replied that it did not matter.
He was going to shoot you all.
You dove to save her and were the first to fall.
Your mother and niece survived
by playing dead, and there is no doubt
some part of them did indeed
die that day. There are so many things you could have been
famous for. No one imagined
it would be this.
The words that open this poem are those of people who knew TyWanza Sanders, including college administrators, family members, and close friends. The moving story of his heroism on the night of the tragedy is related in a story by the New York Times. Detailed reminiscences on his life from his four close friends, his "band of brothers," appear in a recent article from Vibe.
5. Eulogy: For Susie Jackson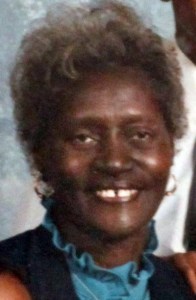 A loving person
She had no animosity toward nobody
She took care of this family for generations
She took in others
She was just that type of person
She taught us never to hate
--
Matriarch of the family; trustee of the church;
mother of two, one of whom credits you
with raising fifty more. You brought up your kids
in the East Side projects, and when your son moved out,
took in two young people who needed a place to stay.
That, they say, was just your way. Cousins, nieces, nephews,
grands and greats-you dried tears, bandaged knees,
fed them on love and collard greens, and, one great-nephew said,
taught them right from wrong. One nephew died trying to save you.
You were fond of Proverbs 22:6: "Start children off on the way they should go,
and even when they are old, they will not turn from it."
If only those who'd raised the child
who sent you on to glory
had started him off that way,
you might have made it to that family reunion
you'd been looking forward to.
The words that open this poem are those of Susie Jackson's family members. Many of the details about the keystone role she played in her family are taken from an article in Charleston's Post and Courier. At 87, she was the oldest of the victims of the Charleston shooting; her nephew TyWanza Sanders, died trying to save her.
6. Eulogy: For Ethel Lee Lance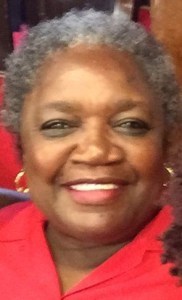 She was funny and a pleasure to be around
A strong woman who kept the family together
Granny was the heart of the family
I could call on her for anything
If she saw something wrong, she'd tell you
She wasn't going to sugar-coat it
But she was happy, full of joy
--
Custodian, noun-
: someone who keeps and protects something valuable for another person
: a person who cleans and takes care of a building.
For thirty years, you kept that church
next to godliness, and the Gaillard Auditorium too,
where you took your children and grandchildren
to see the ballet, the symphony, the boys choir on tour.
All such riches were yours.
Others may have overlooked your stature, swept past
the lady with the broom, but there was nothing that belonged to them
that did not belong to you. A sexton of the church,
you rang that bell, calling on Christians to remember,
even as those recent, radical testaments
challenged them to forgive.
The words that open this poem are those of Ethel Lee Lance's grandson, Jon Quil Lance, her daughter, Esther Lance, and her former coworker, Cam Patterson. Ethel Lee Lance was seventy, a mother of five, grandmother of seven, and great-grandmother of four; she was known to spoil children by buying them gifts and taking them to the movies. She was the cousin of Susie Jackson, who was also killed in the Charleston massacre.
7. Eulogy: For Myra Thompson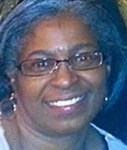 She was sassy, very smart, just kind and loving
She was a part of an amazing sisterhood
A tireless woman
Her devotion to Mother Emanuel...was second only to her commitment to her family
You can tell by the crowd what kind of person she was
--
Bachelor's degree in English education; two master's degrees;
Delta Sigma Theta; schoolteacher; guidance counselor;
mother; grandmother; sister; friend.
Though one outlet noted you only as the wife
of Reverend Thompson, you had that very evening
received your certificate to preach, and preach you did,
the Parable of the Soil, which tells us of the seed
sown on the path, which the deceiver will brush away;
the seed sown on rocks, which will grow but last only until
persecution comes; the seed sown on thorns,
which will grow but fail to fruit, overwhelmed
by the concerns of the world; and finally,
of the seed sown on fertile soil, which will grow, produce fruit,
and in time a crop--some thirty, some sixty,
some a hundred times what was sown.
Teacher, preacher, Mrs. Thompson,
Reverend Pinckney, Reverend Coleman Singleton,
Reverend Simmons, and Reverend Middleton Doctor
all came to share your lesson. You were calling forth
the word, that seed, broadcasting it
farther than you knew, and already
many hearts have hardened. Already, many deceivers
have brushed those seeds away; already,
the cares of the world have sought to overwhelm
that good seed, in our time of need, taking root.
Some have sought to persecute those tender shoots with fire,
unaware that such destruction is in fact,
an ancient farming technique. You warned us of this
with your next-to-last breath, but reminded us too
that wherever the seeds of justice fall
across this fertile land, a hundred more
one day will take root.
The words that open this poem are those of people who knew Myra Thompson, culled from various sources, including a story by ABC News. And though Buzzfeed noted only that she was the wife of Reverend Anthony Thompson, a vicar at Holy Trinity Reformed Episcopalian Church, the Charleston Post and Courier fills out her life and legacy in much greater detail. The Biblical scripture paraphrased in this poem is from Mark 4:14-20.
8. Eulogy: For Reverend Daniel Simmons, Sr.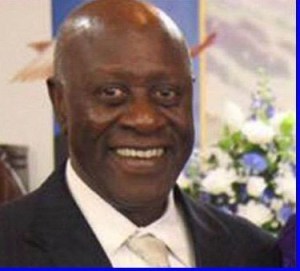 A gentle man with an easy smile
Dependable, an excellent administrator
He had a very good sense of humor
This man baptized me, married my parents, and eulogized my granny
A distinguished man who served his God, country, and community well
--
Vietnam veteran, Purple Heart: Allen University; Phi Beta Sigma;
Master's of Divinity; pastor; father, grandfather.
How many times did you wonder if today was the day
you would die? Some days last longer than others, we know,
and the world must have slowed in its rotation the hour
enemy fire found you, the young black soldier
in that green heat, when your bright blood
sought the earth. Did it return to you,
that green day, when enemy fire, as if traveling through time,
came to reclaim you? Those hours in the ambulance, the hospital,
the operating room must have been some of the longest
in recorded history. They draped the American flag over your casket
as your children and grandchildren lifted you up
in song, and it seemed as if the country itself, some essential part,
would descend into the earth that day. But you did not die young,
like so many others whose names the nation
has lately learned to mourn. You died at seventy-four,
after three decades of saving souls; your children, grandchildren
are beautiful; and all the days you did not die can never now be
taken from you. Your family, not the enemy, had the final word:
"Although he died at the hands of hate,
he lived in the hands of love."
The words that open this poem are those of people who knew Reverend Daniel L. Simmons, Sr. Many of the details included in the second part are based on an article from Charleston's Post and Courier, which noted that Rev. Simmons was the only victim of the Charleston massacre who survived long enough to be taken to the hospital, where he died on the operating table. The words that close this poem are from a statement issued by Reverend Simmons's family.
9. Eulogy: For Reverend DePayne Middleton Doctor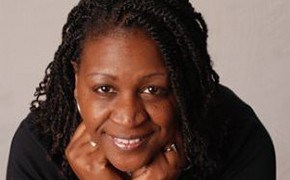 My beautiful songbird
She's going to be missed in church, in school, everywhere
Always a warm and enthusiastic leader
A gracious person who always had time for people
When people said 'pray for me,' she would stop and pray right there
She prayed for that young man
Faced with that danger, she gave praise
We know she did
We know where she is
--
Columbia College, BA in biology;
Southern Wesleyan University, master's in management;
Community Development Block Grant, director;
Mt. Moriah Missionary Baptist, minister; choir member; mother
of four. You were planning to take your daughter to basketball practice.
You were planning to study for the AME ministry, like your father
before. You were planning on ushering kids into college-
you'd taken that job in admissions after years of writing grants.
What are applications but supplications?
What are grants but prayers beseeching the past tense,
granted? You always placed yourself, it seems,
at the gates of a dream, understanding
that if you want something, you must ask for it, clearly.
Your family has asked this, clearly, of us-
that we move away from the sidelines and unite,
regardless of faith, to seek an end to hatred;
that we remove the Confederate flag
from the statehouse grounds;
that we recognize the connection
between racism, hate crimes, and racialized policing;
that we see see this attack on their family
as an attack on ours. Let these prayers come to pass,
on earth as it is in heaven, and as we approach the gates,
Reverend Doctor,
let our actions speak louder than words.
The words that open this poem are those of Reverend DePayne Middleton Doctor's friends, family, and coworkers. The details of her life and professional career are from an article by the Charleston Post and Courier and a statement from Southern Wesleyan University, where Doctor had recently taken a job as an admissions counselor, and which officials recently announced will offer full four-year scholarships to each of Middleton Doctor's children. The words that conclude this poem are paraphrased from a powerful statement issued by Middleton Doctor's family following her death.I encourage you to read the rest of it here.
Susan DeFreitas is a writer, editor, and spoken word artist. Her fiction, nonfiction, and poetry has appeared in The Utne Reader, The Nervous Breakdown, Southwestern American Literature, Fourth River, Weber--The Contemporary West, and Bayou Magazine, among other publications, and in 2014 her work was a finalist for a Best of the Net award. She is the author of the fiction chapbook Pyrophitic (ELJ Publications) and holds an MFA from Pacific University. She lives in Portland, Oregon, where she serves as an editor with Indigo Editing & Publications. Follow her on Twitter.
Related
Popular in the Community