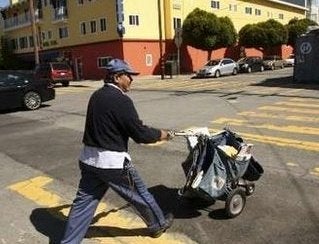 A coalition of federal and postal employees, numbering nearly nine million members, sent a letter to congressional leaders on Tuesday insisting that the final health care bill not include an excise tax on high-end insurance plans.
Sixteen unions penned the letter amidst increasingly tense negotiations between House and Senate leaders over how to structure the pay-for provision in the final health care bill. The Senate favors the tax, citing its benefits in reeling in health care costs. Approximately 190 House Democrats have signaled that they will oppose it out of concerns that it will unfairly hit working-class families.
The letter from the federal and postal employees frames the tax as both inequitable and potentially damaging to the prospects of recruiting future government employees. The groups write:
"While the excise tax is slated to be imposed on the insurers on so-called high cost plans, the tax will be passed on to enrollees in the form of higher premiums, co-pays or reduced benefits. [Blue Cross blue Shield] plans cover approximately 48 % of [Federal Employees Health Benefits Program] enrollees, or nearly 3.8 million Americans. Single enrollees would be subject to the effects of the tax in 2013, while families are hit in the third year. Including other, non-BC/BS plans, more than one-half of active and retired enrollees will face the effects of these taxes that accumulate to thousands of dollars in the middle to out years of the Senate-passed bill. Because we understand the value of all health care is counted towards the threshold amounts, enrollees with dental or vision coverage, or a Flexible Spending account, could reach the thresholds even sooner and feel the effects of this tax earlier.

Characterizing this tax proposal as a "Cadillac tax" is a misnomer. It hits the average blue collar and white collar employee or annuitant. FEHBP insurers will simply reduce coverage and, as the taxes increase, a downward spiral towards less coverage will ensue, which is antithetical to health care reform's states purpose. Penalizing FEHBP enrollees with this tax is a huge disincentive to qualified applicants seeking federal or postal employment. It is bad for the government and bad policy overall.
The note to congressional leaders is the latest lobbying salvo by the labor community in opposition to the excise tax. Also on Tuesday, House Speaker Nancy Pelosi (D-Cali.) hosted several major union leaders to discuss their opposition to the provision.
The unions signing the letter are as follows:
American Federation of Government Employees
American Foreign Service Association
American Federation of State, County and Municipal Employees
American Postal Workers Union
Federal Managers Association
Laborers' International Union of North America
National Active and Retired Federal Employees Association
National Air Traffic Controller Association
National Association of Letter Carriers
National Association of Postal Supervisors
National Association of Postmasters of the United States
National League of Postmasters of the United States
National Postal Mail Handlers Union
National Rural Letter Carriers' Association
National Treasury Employees Union
Professional Aviation Safety Specialists
Popular in the Community