Wine and summer go hand in hand -- there's nothing better than a cool glass of rosé or white on a hot day. With all those summer parties you're planning, it's important to be prepared. We've got the accessories that will help you get through the wine -- ahem, warm -- months. So get out and enjoy your vino -- it's the season, after all.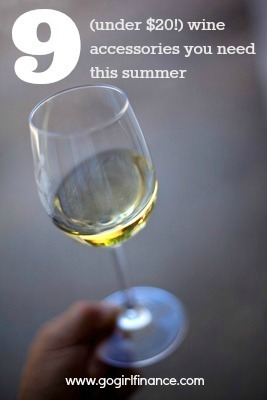 ICE BAG Collapsible Wine Cooler Bag
I've been known to drop an ice cube into my wine when necessary, but let's be honest -- chill from the fridge is ideal. The Ice Bag ($4.99) is re-usable, portable, and folds for easy storage. Pack it with ice and you're good to go in any weather. Bonus: paired with a great bottle it's a brilliant hostess gift.
MoiChef Collapsible Reusable Wine Bottle
Glass can be heavy and cumbersome, particularly if you're headed to an outdoor concert or picnic. Enter the MoiChef Collapsible Reusable Wine Bottle ($10.99). It fits a full 750ml of wine, packs nicely in a cooler, and folds up neatly when you're done.
The Corkcicle Classic Wine Chiller
The Corkcicle Classic Wine Chiller, Cork ($17.54) eliminates the need for an ice bucket. Simply throw it in the freezer for 90 minutes and drop it in your wine (after pouring the first chilled glass) to maintain the perfect temperature. It's lightweight, portable, and comes in a whole host of colors.
CapaBunga Wine Sealers
Don't think you're going to finish that bottle? Grab a pack of CapaBunga Wine Sealers ($12.95). They provide an air-tight seal to any bottle making leaks non-existent.
Govino Wine Glass Flexible Tumblers
The reviews say it all -- these are some of the best non-glass wine glasses you can find. Govino Wine Glass Tumblers ($14.95) are shatterproof and lightweight. The only negative? They can't be put in the dishwasher.
Vino2Go Set Double Wall Insulated Wine Tumblers
These have been around for a few years but they're still making the list -- particularly if you're headed to the beach. Vino2Go Glasses ($11.49) are double walled for extra insulation, and the lid protects your drink from bugs, dirt and sand.
Chillin' Cubes
Need to cool your wine down in a flash? Try Chillin' Cubes ($8.95). Marketed for Whisky, these cubes do double duty with wine. And unlike a traditional ice cube they won't water down your drink.
Simply Charmed Wine Markers
Wine charms don't work on stemless glasses, and wine markers won't come off of plastic tumblers. Simply Charmed Swarovski Crystal Wine Markers ($15.99) are a great alternative. Strong magnets attach through the glass and won't come loose or fall off. Plus, they're beautiful.
Bota Box
We've sung the praises of boxed wine before, and will sing them again. There's really no better time than summer to enjoy vino straight from the box. We love the BOTA Box brand (around $20.00) -- with 10 varieties to choose from and the equivalent of four bottles in a box it's an economical choice. Plus, the box and bag design makes it more environmentally-friendly than traditional bottles.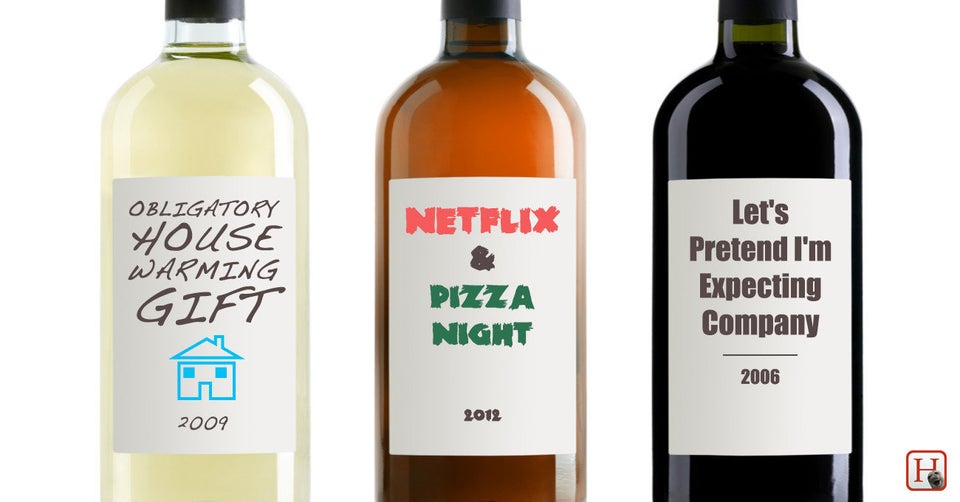 Honest Wine Labels
Related