Photo: Kirsten Lewis
With more and more photographers entering the market, it can be difficult to distinguish yourself from the masses. There are several ways that you can make yourself stand out from the crowd, book more clients, justify a higher price, and earn more income. Here are some ideas you can implement easily and quickly.
Video Hybrid Sessions: Hybrid sessions that offer some video interspersed with still images are a fantastic way to set yourself apart from the crowd. These may work especially well for family or child photographers, particularly if there is a lifestyle or documentary component to the shoot. Newly engaged couples would also appreciate some video being interspersed into their session. The Blackmagic Video Assist is a super-easy to use monitor that sits in your camera's hotshoe and has its own SD card slot for recording video to make integrating video into your sessions easier to do.
Teach Photography Classes: With the price of cameras coming down, many splurge on a fancy new camera but have no idea how to use it. This is particularly true of parents but can apply to anyone with a DSLR set to auto. Check out the Sweet Shots curriculum that offers materials for beginner and advanced classes. Amy Tripple of Amy Tripple Photography developed these materials after she saw how much these classes helped her own photography business grow.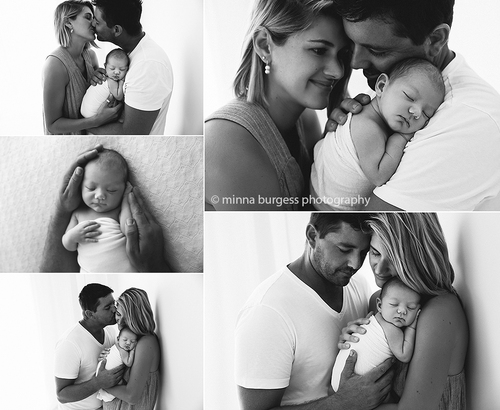 Photo: Minna Burgess
Design Moments: Every photographer to whom I've spoken who has incorporated Moment Design into their sessions has been so passionate about the technique and how much it adds to their sessions. Moment Design can be used in any genre from headshots to families to newborns to couples to weddings. By using "invitations" or carefully designed and tested questions, your subjects interact in such a way to create genuine expressions and emotions - and to have a great experience. Purchase a set of invitations or sign-up for an in-depth training to delve into the technique further and become a certified Moment Design photographer.
Documentary Sessions: More and more families are moving away from photo sessions set in a pretty field that make every family look the same and more towards photos that photos that document what their lives are really like. Offer documentary sessions, either on their own or as an add-on to traditional sessions. You can still take a few shots they can use for their holiday card, but make the focus of the documentary shoot the family's daily lives. Check out Kirsten Lewis' affordable classes on shooting documentary sessions and her tips on how to get started.
Shoot Anytime, Anywhere: We all know those photographers who will only shoot during the golden hour or who will only shoot in a pretty field. Set yourself apart, and increase the number of hours you can work, by learning how to shoot anytime, anywhere. In his CreativeLive classes photographer Roberto Valenzuela teaches his approach to finding the best place to shoot in any location, how to pose subjects so that they look their best and look natural, and how to find the best lighting any time of day, in any location. His Location, Execution, and Posing course includes a detailed chart to which you can refer easily on location and his Picture Perfect Lighting class includes a chart with the ten elements he looks for in every location. Roberto's newest book, Picture Perfect Lighting, is the perfect companion to his Picture Perfect Lighting course. Roberto's approach to finding - or creating - perfect lighting in any type of scenario is explored in-depth from exploring where to find the perfect natural light locations to when and how to add light that allows you to get the look you want.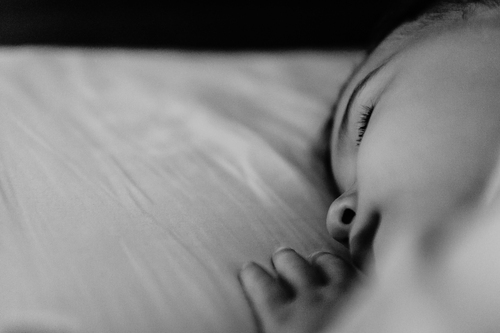 Photo: Jamie Davis Smith

Low-Light Shooting: Adding a couple of simple tools to your arsenal can greatly expand your ability to be creative and get the shots you want. Many photographers have heard of the Ice Light. I love the affordable Polaroid BrightSaber for the control it gives me - it's like carrying a window in my bag. The BrightSaber can be used daylight or tungsten balanced and can be used on a tripod. The intensity of light can be controlled and isn't as distracting as a flash firing and allows you to see how the light will fall before you press the shutter. It's a great way to give yourself more versatility in shooting, whether it's getting the perfect shot of a sleeping child, getting the perfect lighting on food or a product, or shooting as the sun goes down (or comes up).
Headshots: Everyone needs a headshot. Everyone. Learn how to take a great headshot and start a headshot business from some of the best, including techniques from Peter Hurley and how to start a business from Gary Hughes. Start adding headshot sessions to your other offerings or add them onto your regular family, engagement, or other sessions as a way to set yourself apart from other photographers.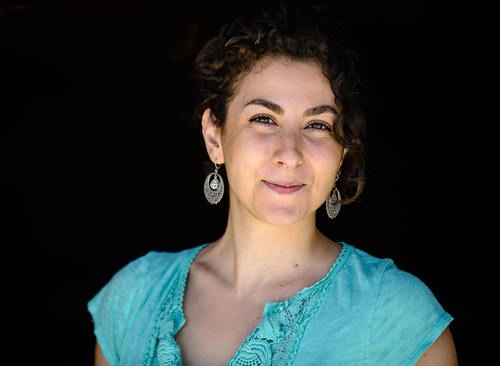 Photo: Jamie Davis Smith
Go for the Tweens: There is no shortage of newborn photographers and it's not hard to convince parents they need pictures of their adorable toddlers. Seniors need photos for their yearbooks so there are lots of options available for them. But what about the in-between years? Photographer Lisa Edwards from Photobacon has a completely free guide and seminar about how to start photographing tweens (and early teens) and why it's important. For those who want to go more in-depth she has a complete course, with templates and a posing guide so you get up-and-running with this underserved group in no time.
Add a Specialty No One Else is Doing: If you find you have some time to fill without sessions and want to find a way to earn extra income, consider learning a new specialty that is in-demand in your area. Consider pets, food photography, or another niche area. You may want to put up a separate website if your new area of specialization is very different from your current specialty, but it can be easy to get up to speed with an online class and some practice.
When thinking of ways to grow your business, and push yourself as a photographer, think creatively to add ideas that suit your interests and market. Your camera can be a great too for growth in all kinds of ways.
Calling all HuffPost superfans!
Sign up for membership to become a founding member and help shape HuffPost's next chapter