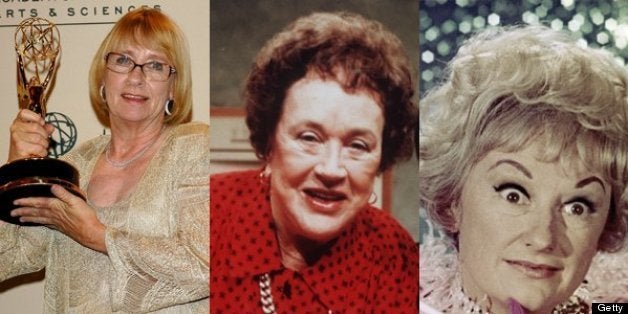 Our society perpetuates the idea that success can only be obtained in youth -- or, if it's obtained later in life, it's the product of years of linear, single-minded effort. Despite the many articles touting prodigies and 'OMG This 20-Something Did Something Amazing' headlines, many women accomplish far more in their later years than their early ones.
This youth-obsessed conception of success is unnecessarily discouraging for anyone who doesn't find their passion at a young age. But, as the following nine women prove, the idea success is only possible in youth is, quite simply, a myth.
These women, most of whom were focused on domestic responsibilities in their 20s, 30s (and, in one case until her 70s), decided to pursue dormant dreams or discovered their callings later in life. Their stories remind anyone who would laugh off the idea of a second act: never say never.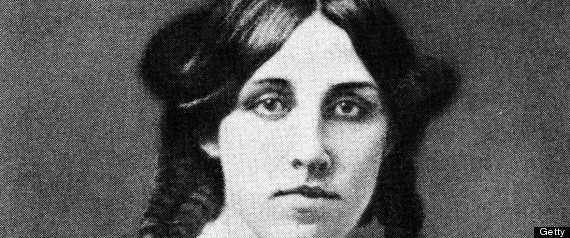 Though her most famous literary accomplishment, the Little Women series, centered around young girls, Alcott, born in 1832, was 37 years old when the first book was published. In fact, although Alcott was home-schooled by her father and studied with family friends such as Henry David Thoreau and Ralph Waldo Emerson, she worked as a domestic servant to help support her family before moving to Washington, D.C. in 1862 to serve as a Civil War nurse.
While Alcott had previously written under a pen name, it was this experience that prompted the publication in 1863 of Hospital Sketches -- a compilation of the letters Alcott wrote during her time as a nurse, published under her own name. Little Women was published in 1868 to immediate critical and commercial success and is beloved by generations of women.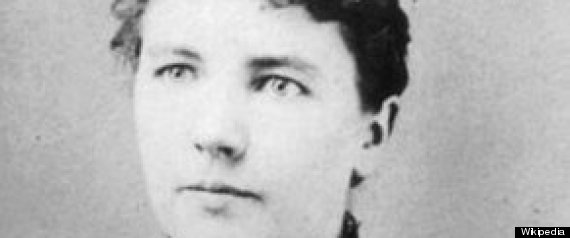 Like Louisa May Alcott, Laura Ingalls Wilder was a talented writer born in an era when women were encouraged to put their familial duties before their potential careers -- at least at first. As fans of the much-adored and semi-autobiographical Little House on the Prairie series may recall, Ingalls Wilder married as a teenager and worked diligently on her husband's farm for years. However, she periodically wrote articles for the St. Louis Star and even served as the Secretary Treasurer of the Mansfield Farmers Loan Association.
At the age of 64, and at the urging of her daughter Rose (who was a journalist), Ingalls Wilder decided to share her story with the world, fictionalizing her life's events in the classic Little House series. The last book, These Happy Golden Years, was published in 1943 when Ingalls Wilder was 76. While Ingalls Wilder and May Alcott delayed their dreams due to their familial obligations, Mother Teresa's path to becoming a household name was quite the opposite. Influenced by her pious and altruistic mother to become a nun at 18, Mother Teresa taught at a girls' school in Calcutta for years, becoming the school's principal in 1944.
However, it was on a trip from Calcutta to the Himalayan foothills that Mother Teresa had an epiphany. She has said that Christ spoke to her on that trip, imploring her to work with Calcutta's sick and poor children in 1948. And she listened -- in 1950 at the age of 40, Mother Teresa left behind everything she knew and established the "Missionaries of Charity" organization. Founded by only 12 members, it eventually became a worldwide organization and led to Mother Teresa receiving the Nobel Peace Prize in 1979 at age 69.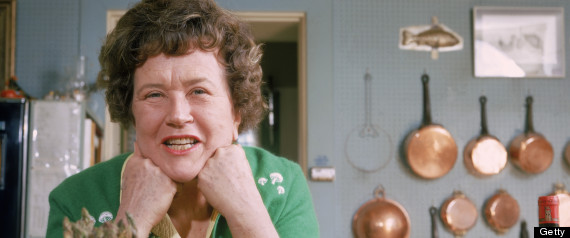 Starting an internationally successful culinary empire was hardly a lifelong goal of Julia Child's -- in fact, Child was born in Pasadena, California in 1912 to a wealthy family and attended Smith College with the intention of becoming a writer. However, she met her husband Paul while working for the government during World War II, and the two moved to Paris. At the age of 36, Julia enrolled in the Le Cordon Bleu cooking school and soon after, with the help of her fellow students Simone Beck and Louisette Bertholle, Child formed her own cooking school: L 'Ecole de Trois Gourmandes.
Together the women wrote a revolutionary cookbook designed to make French cooking accessible to Americans called Mastering the Art of French Cooking, which remained a bestseller for five straight years after publication. An appearance on a Boston public television show to promote the book also launched a cooking show starring Child, which was eventually syndicated to 96 stations in America. Child, who hadn't really shown interest in cooking until her mid-30s, was the first woman inducted into the Culinary Institute Hall of Fame in 1993 and received France's highest honor, the Legion d'Honneur, for her work in 2000.
5. Anna Mary Robertson Moses (a.k.a. Grandma Moses)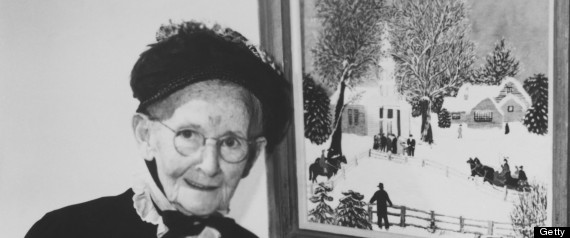 "Grandma Moses" is one of the biggest names in American folk art, yet she only started painting at the age of 76 because her arthritis made embroidery (up to that point, her primary creative outlet) too difficult. Before gaining fame as an artist, Moses began to sell her oil paintings alongside pickles at county fairs. As fate would have it, art collector Louis Caldor came across her paintings while on vacation and recommended that they be included in a 1939 MoMA exhibition. Despite starting her art career much later in life, Grandma Moses worked as a successful painter for 25 more years, producing 1,000 works in total -- some of which sold for over $10,000. This groundbreaking female comedian, known for her eccentricities and fearless tirades about suburbia, didn't find her footing as a funny lady until her late 30s. Diller eloped with her husband in 1939 when she was in her early 20s, and promptly moved to California and gave birth to six children. She worked as a journalist for the San Leandro News-Observer before appearing as a contestant on Groucho Marx's game show in 1955. The response to her appearance was so overwhelmingly positive that she decided to make her comedy club debut -- at the age of 37. Though she was reportedly told by club owners that she was "too old" to make it as a comedian, she persisted, becoming a successful stand-up comic, as well as a film and stage actress. She also authored five best-selling books, the first of which was published when she was 46. Diller went on to receive the American Comedy Award for Lifetime Achievement in 1992.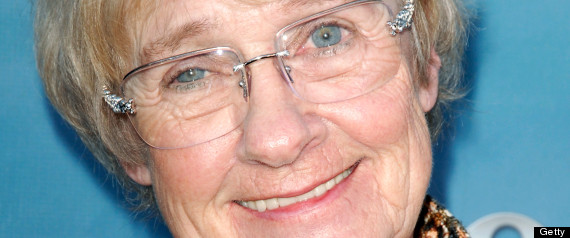 Joosten, worked as a nurse throughout the 1960s and '70s until she divorced her husband when she was in her 40s. She decided, as a single mother, to pursue her childhood dream of becoming an actress and took a job as a Disney World street performer before moving to California in 1995. She was soon cast in a series of guest spots on TV shows like "Family Matters," and later landed more substantial roles on "The West Wing" and "Desperate Housewives." (Her portrayal of Karen McCluskey on "Housewives" earned her two Emmys.)
"Some people in Hollywood think of me as a model for dramatic midlife transitions: suburban housewife to Emmy-winning actress," she wrote in a 2009 article for Forbes. "But I never plotted a master plan for following my dreams." Westheimer didn't plan on becoming America's favorite sexologist in her youth -- in fact, she was preoccupied with survival. Born in Germany in 1928 to a wealthy, Orthodox Jewish family, Westheimer survived the Holocaust in a Swiss school that evolved into an orphanage for Jewish refugee girls, while her immediate family perished. After the war, Westheimer briefly emigrated to Israel, eventually moving to New York City and earning a master's degree in Sociology from the New School in 1959. She worked for Planned Parenthood before becoming an associate professor of sex counseling at Lehman College in the early 1970s.
It was a speech Westheimer delivered to New York broadcasters about the need for sex education programming in 1980, however, that changed her life: the speech landed her a local radio show on WYNY-FM called "Sexually Speaking" for which she gained national attention as a "sexpert" and a quarter of a million listeners per week. Today, in her 80s, Westheimer, still writes books and produces sex-education-based videos and lectures. She's also active on Twitter, dispensing sex advice to the masses. Support HuffPost
The Stakes Have Never Been Higher
Related
Before You Go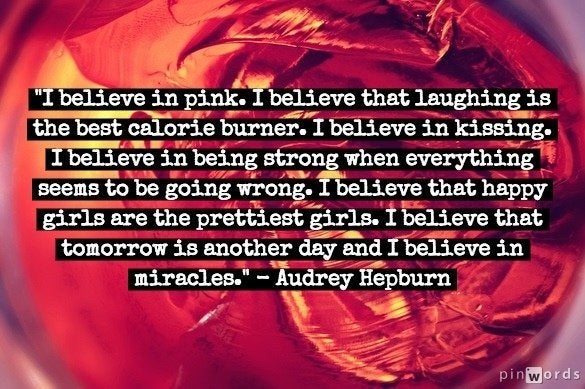 Inspiration From Brilliant Women
Popular in the Community