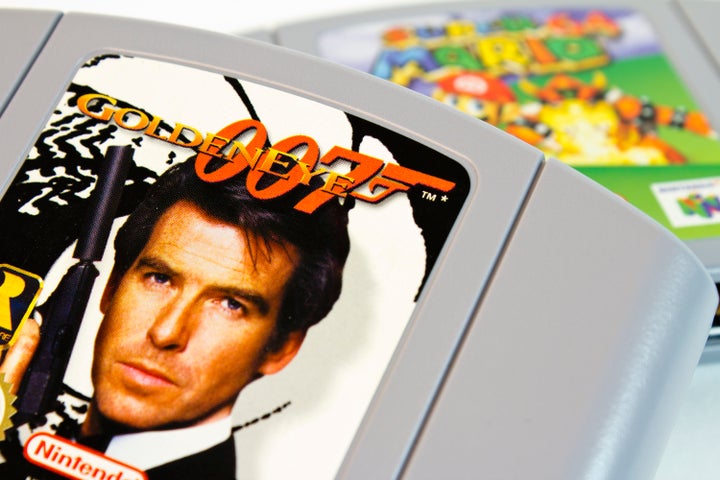 Finally, after years of debating with (flimflamming) friends, we have confirmation from one of the game's creators: Playing as Oddjob in Nintendo 64's "GoldenEye 007" is cheating.
Oddjob is a character from Ian Fleming's James Bond novel "Goldfinger," portrayed by Harold Sakata in the 1964 film adaptation. In the first-person-shooter Bond game "GoldenEye 007," Oddjob is controversial for being significantly shorter than the other characters. This gives people playing as him an unfair advantage, since opponents have a smaller target to hit.
In an impressive oral history for Mel magazine, writer Quinn Myers chronicles the uncertain and turbulent creation of "GoldenEye 007," one of the greatest video games of all time, and uncovers a gold nugget from its gameplay and engine programmer Mark Edmonds.
"It's definitely cheating to play as Oddjob! But that can just add to the fun when you're all sitting there next to each other and berating/poking/hitting the person who chooses him," Edmonds says. "We could have put something in to stop this blatant cheating, but why not just let players decide on their own rules?"
And decide we did. Rule No. 1: If you play as Oddjob, we're not friends.
REAL LIFE. REAL NEWS. REAL VOICES.
Help us tell more of the stories that matter from voices that too often remain unheard.
BEFORE YOU GO