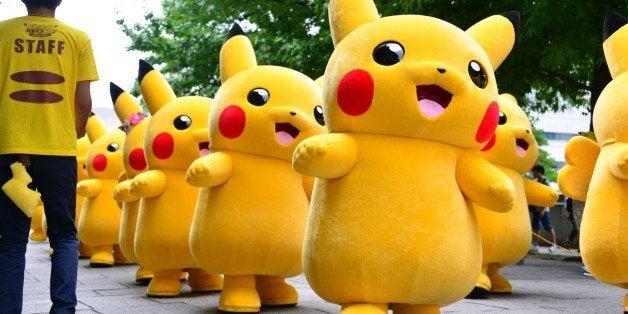 Nintendo's getting a much-needed 1UP.
A new partnership with Japanese game-maker DeNA announced Tuesday will bring Nintendo's "iconic game characters" to smartphones and tablets for the first time. That means you could soon see Super Mario, Pikachu, Donkey Kong and other classic Nintendo characters -- right next to your "Angry Birds" and "Candy Crush" apps.
There are two reasons why this isn't actually as exciting as it might seem. First, the partnership will produce only original titles. It won't create mobile versions of Nintendo games you're already familiar with -- meaning you'll never see "Super Smash Bros. for 3DS" or "Pokemon X" on your iPhone -- though the new games are likely to feature characters you know and love. Second, DeNA is largely known for licensed games filled with in-app purchases, and Nintendo has shown interest in incorporating these transactions into its games, so players should expect to get hit up for cash a whole bunch.
News of this collaboration shouldn't come as much of a surprise. Mobile gaming is becoming a more dominant force in the marketplace, with $30 billion in sales expected in 2015; but Nintendo, perhaps owing to its heritage as a toy and hardware producer, has been very slow to enter the app marketplace, dipping its toe in with offerings like "Pokedex for iOS," which merely provides information to help you play the actual Pokemon games on the company's handheld devices.
The company has tried to port smartphone successes to its own hardware recently. In January it announced an upcoming game for the 3DS portable gaming console: "Puzzle & Dragons: Super Mario Bros Edition," a Nintendo-ified version of the popular smartphone game.
It's also tried its hand at games for the 3DS that use microtransactions of the sort you might see in your favorite smartphone games. In February, it launched "Pokemon Shuffle," a "free" puzzle game for the 3DS that encourages you to make small purchases to progress. And last year it released "Rusty's Real Deal Baseball," a free 3DS download that requires you to pay a few bucks to unlock each of several minigames.


Nintendo experimented with microtransactions in "Rusty's Real Deal Baseball" for the 3DS (Credit: YouTube)
It's unclear what sort of titles Nintendo will develop in conjunction with DeNA, but it seems likely that microtransactions will be a part of them. Not only has Nintendo used them, but DeNA's mobile offerings are filled with them. "Star Wars Galactic Defense" invites users to spend cash -- up to $49.99 at a time, according to Google Play -- on upgrades and new characters, much the same as its other games, which include original properties like "Cupcake Carnival," as well as licensed titles like "Transformers Battle Tactics."
A representative for Nintendo was not able to offer more details about its upcoming partnership when reached via email by The Huffington Post. DeNA did not immediately respond to a request for comment.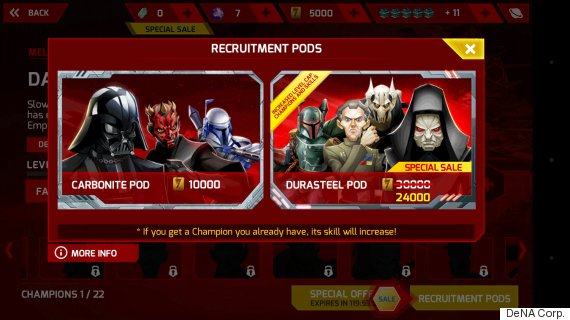 Microtransactions in a "Star Wars" mobile game developed by DeNA
Calling all HuffPost superfans!
Sign up for membership to become a founding member and help shape HuffPost's next chapter