One man used a grocery store to help bring security to a damaged New Orleans neighborhood.
New Orleans native Burnell Cotlon created one of the first grocery stores in the city's Lower 9th Ward since it was ravaged by Hurricane Katrina a decade ago, NationSwell reported. Using money out of his own pocket, Cotlon revived a dilapidated building to provide residents with basic groceries and goods, and to restore a sense of community to the damaged neighborhood.
"We didn't have no stores, no barbershops, no laundry rooms," Cotlon told StoryCorps, as reported by NPR. "You have to catch three buses to get to a store. And I always was taught if there's a problem, somebody's got to make a move."
Cotlon made his move in 2010, when he and his wife bought the damaged apartment building to develop it into a full-service shopping plaza, complete with the grocery store, a barbershop and a sweet shop, the New Orleans Advocate reported.
According to the Data Center, the Lower 9th Ward had a population of around 14,000 before Katrina, with the last census reporting only about 3,000 residents in the neighborhood. With roads still torn up, recovery has been slow and difficult, and access to necessary goods limited. Cotlon wanted to provide the neighborhood with the basic resources the storm destroyed in 2005.
"The Lower 9 is a food desert," Cotlon told the New Orleans Advocate. "My community needs me."
Using over $80,000 of his life savings, and a GoFundMe campaign, Cotlon has brought color and life into the desolate building with these shops, Fox 8 reported. His 70-year-old mother, Lillie Cotlon, has also been instrumental in the revival, cooking fish and chicken dishes for customers in the store's kitchen, and local kids frequent the shop for fruit and snacks.
There is still work to be done, but Cotlon's shops are already making a headway to recovery.
"The very first customer cried," Cotlon told StoryCorps. "'Cause she said she never thought the Lower 9th Ward was coming back."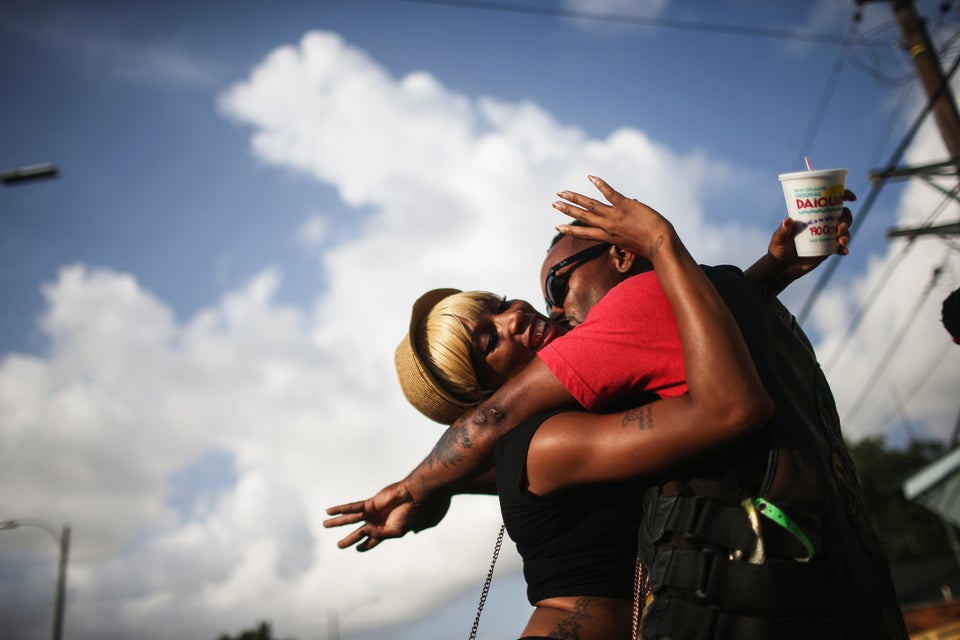 New Orleans 10 Years After Katrina
Related