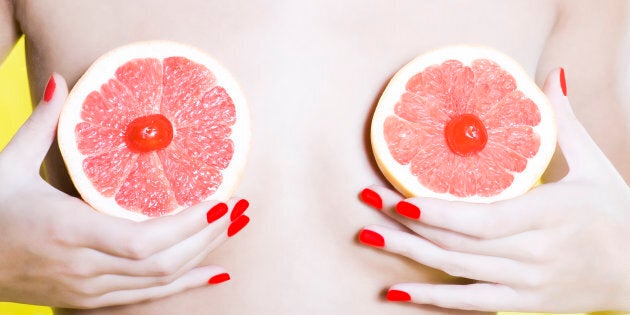 Boob jobs might be nothing new, but the latest craze in breast surgery is enough to make you wonder if the #freethenipple movement has gone a wee bit too far.
Designer nipples (yes, you read that right) is apparently the latest cosmetic trend to send women under the knife, with surgeons worldwide noting a 30 percent increase in patients looking to change their nipple shape and/or size. And somewhat disturbingly, that statistic (released by The Plastic Surgery Group earlier this year), is only expected to rise.
"It's very much an increasing trend," President of the Australian Society of Plastic Surgeons, Professor Mark Ashton, tells HuffPost Australia. "I have noticed a significant change in the last two years."
So who exactly is getting nipple surgery? And why?
Freeing the nipple
The impact of mass media (fashion magazines, TV shows and the like) on body perception has been well documented over a number of years, though more recently people have turned their attention to social media and how it, too, can alter how users view their bodies.
For instance, in 2016 psychologists found cross-cultural evidence linking social media use to a range of body image concerns, including a desire for thinness, dieting and general body surveillance.
This, Ashton says, has helped create a "globalistaion of what we identify as beautiful".
"Because we have globalisation of social media and magazines, throughout that process there has been a bit of homogenisation of what we identify as beautiful," he tells HuffPost Australia.
"We are seeing Western society look to Asian cultures for beauty ideals -- so high cheekbones, a sort of Eurasian type look. And similarly, if you look at the Asian population, they look to the west, to models who have strong dorsal shape to nose, for instance. We want what the other have."
Scout Willis is one of the many celebrities who support freeing the nipple.
But what has this to do with nipples, you ask?
Well, quite a lot. One only needs to look at a celebrity red carpet, a catwalk model or hashtag #freethenipple to know the nipple has received a lot of limelight of late. Not that that's a bad thing, by any stretch of the imagination. But with attention comes comparison.
"I think when it comes to social media, certainly with a relaxation of what's being depicted and an increasing prevalence with nudity and fashion models and photographic shooting, the nipple and the breast is much more revealed," Ashton says.
"It comes back to the perception of what we think is beautiful and what we think is ideal. It's not that suddenly nipples have become a lot bigger in the last two years.
"I think women are looking at breasts and identifying a [desirable] model."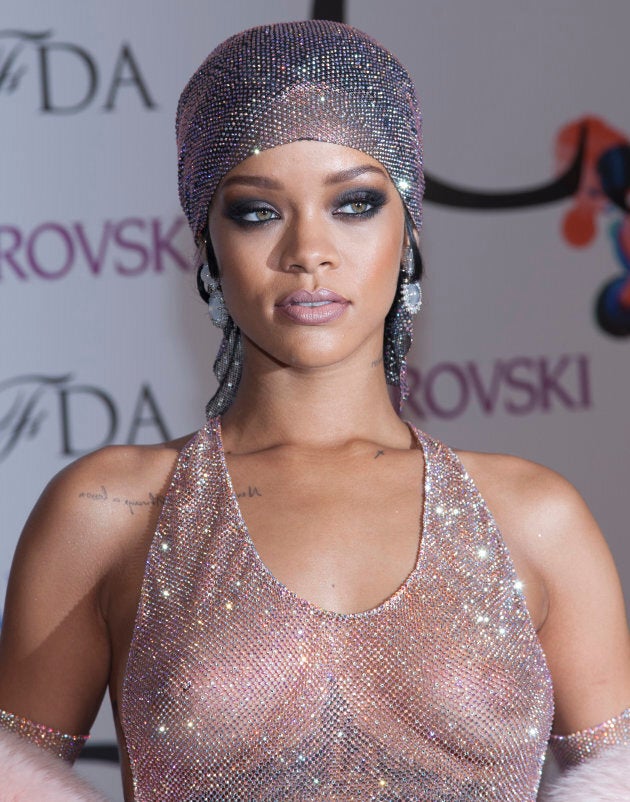 Designer nipples
Okay, so what is a 'desirable nipple'? And who is the clientele lining up for them?
According to Rowe, he is seeing an increase in women asking for lighter, more symmetrical nipples with smaller areolas.
In Australia, Ashton says we are also seeing a desire for a decrease in nipple length in both Asian women and women who have breastfed.
"In particular the Asian population tend to be born with nipples much longer and much wider in diameter [than women in western society]," Ashton says. "Asian women's nipples tend to be 10 to 15 mm in diameter and 20 to 25 mm in length.
"Western measurements are usually 5 to 6 mm in diameter, maybe eight, and normally under a centimeter in projection. Though after breastfeeding, most nipples would end up being a centimeter."
"I get a lot of women who come in after breastfeeding two to three kids for 18 months [each] and saying 'I used to love my boobs, but now my breasts are now deflated. I just don't have any volume any more. I've lost volume in the upper bit of my breasts, can I have an implant?'
"Then, as part of it, they might say 'while we are there, can we do anything to my nipples? I've found they have stretched and are not the way used to be."
Ashton says it's also quite typical for women undergoing a breast reduction to ask for a smaller areola, but also states this has been a fairly common procedure for some time.
"As a result of pregnancy or weight gain and subsequent weight loss, the areola can get stretched," he says. "Or similarly as part of breast reduction. We have been reducing the size of the areola as part of breast reduction or breast lifting technique for very long time."
So what now?
It remains yet to be seen just how much the 'designer nipple' will take off going forward, but in good news, Ashton points out recent medical advancements have meant some types of nipple surgery are less invasive then they were a few years ago.
In fact, in some procedures, there is a good likelihood the patient will retain nipple sensation and, better yet, still have the ability to breastfeed in the future if they so wish.
However it's important to stress this is strictly on a case-by-case basis and may not be possible for all procedures. If you are thinking of pursuing breast or nipple augmentation of any kind, consult your personal plastic surgeon and be sure to be briefed on all possible side effects, consequences and recovery estimates.
Click below to subscribe to the Refresh podcast by HuffPost Australia on iTunes.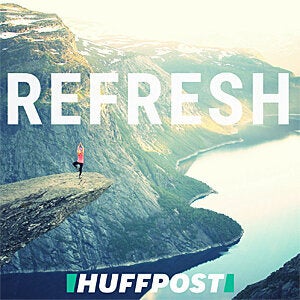 ALSO ON HUFFPOST AUSTRALIA