It's not often that you get an unadulterated close-up of a nipple, unless you work in the entertainment industry or spend time at the Landing Strip. Most people have to wait for a wardrobe malfunction nip slip to get a peek of someone else's goodies, yet libidinous art patrons have known all along that the Metropolitan Museum of Art is a great source for seeing the male and female forms up close. Which is why we were delighted to stumble upon James C. Ewart's website Nipples At The Met, which shows nipples on view in the museum's permanent collection. There are nipples old and new, big and small... the variation is quite incredible. It is a strange and enjoyable experience to scroll down the page and watch the illicit body parts turn into abstract multicolored circles on the canvas that is our computer screen.
We asked James a few questions about his love of art and nips, and he responded with good humor.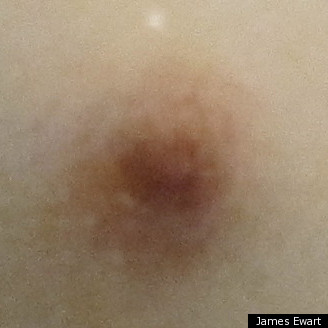 HP: We have to ask: Why nipples?
JE: Why nipples you ask? Nipples are a constant, [they are] universal throughout time, culture and sex. Sure, the same can be said about a foot, a knee or a bellybutton, but I chose nipples because hey, sex sells and the Met has no shortage of nipples. There's no doubt that nipples in and of themselves are erotic. However, the way I'm representing the nipples takes the eroticism out of them; for the most part they are just a circle in a square. Let me tell you, it's definitely a fun way to travel through the museum.
The website you've seen www.nipplesatthemet.com, is a Tumblr and only the first iteration of what the website will be. I'm planning on working with a web developer to make the site interactive. The sources will still not be given, but one will be able to filter by a particular medium, or search only within a specific time period, by location in the museum, sex, and by nationality of the artist. All these different filters interacting together will combine to create dynamic collections of nipples.
One is able to see patterns emerging throughout different time periods and cultures which I hope the new site will expand upon. For example, some cultures disregard the nipple all together and focus on the breast as a single entity. Jesus in the Middle Ages is often depicted with dots around his nipples, and there weren't many at all in the New American Wing, which in itself says something.
HP: Do you take all the photographs?
JE: I've taken all the photographs and am planning on capturing all the nipples at the Met. I had to create a set of ground rules: I'm only photographing exposed human nipples, but am still on the fence about the inclusion of human/animal hybrids (so many fauns...), and there's no photography allowed for the traveling exhibits which is a shame, but at the same time a relief. I'm still working on the project, but hope to be done photographing by the end of April. So far I've photographed 832 nipples, and only have the Greek, Roman, Egyptian and Arms & Armor wings left to do. There will be many more.
HP: Are you planning to capture every nipple in the Met? Will you expand beyond the museum?
JE: As of now I don't know if I'll be expanding this project beyond the Met, but I went to the Art Institute of Chicago Museum today and couldn't help take a handful of pictures of my favorite ones... Maybe I'll do highlights from other museums. I would like to do all the New York City museums at some point, but right now I'm focused on getting through the Mets endless, endless collection.
HP: What is the best painted nipple you've ever seen?
JE: As for the types of nipples I prefer, I would have to say the aged oil paintings with a lot of craquelure. When I get back to NY I'll let you know which is my favorite, and send an image of it. It's a modern painting though, with no craquelure. But when you see it, it'll be your favorite as well.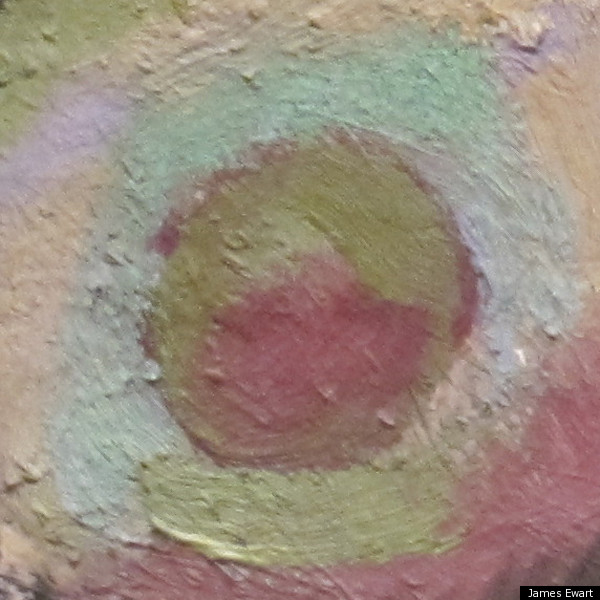 From an oil painting by Joan Miro titled "Nude Holding a Flower"(1917).

HP: He's right; we do really like it.
Check out the rest of the nipples below. They are PSFW... probably suitable for work.
Calling all HuffPost superfans!
Sign up for membership to become a founding member and help shape HuffPost's next chapter