There are Second Amendment supporters, and there are Second Amendment supporters.
And then, on an even higher rung, is Ohio state Rep. Niraj Antani (R), who believes students at least 18 years old should be able to carry long guns inside public high schools.
The Republican legislator insists he isn't advocating arming students, but told the Dayton Daily News that teens who meet the legal requirement of gun ownership should have the option of bringing rifles to class.
"The law is anybody above 21 can have a handgun and anybody above 18 can have a long gun, and so anyone who complies with the law should be able to carry and protect themselves," Antani told the paper. "If you look at what happened many decades ago, people brought their firearms to school. They kept them in their cars, maybe, but there was not a problem."
Antani added that he believes anyone of legal age should be able to carry a firearm wherever they want.
"The only restriction I believe in is for private property," he said.
Antani first opened up about his very open idea of open carry on Wednesday, during a Twitter beef with Zach Dickerson, a Democrat challenging him in this year's election.
Instead, Antani advocated armed students, and parroted an NRA argument that more guns enhance safety.
Antani further explains his gun position in the video below:
Before You Go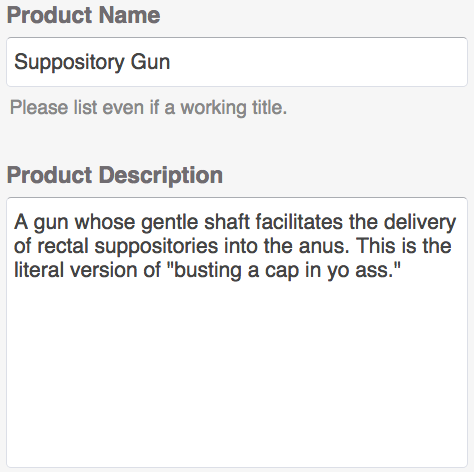 27 Ideas I Submitted To GunTV, The Home Shopping Network For Guns
Popular in the Community