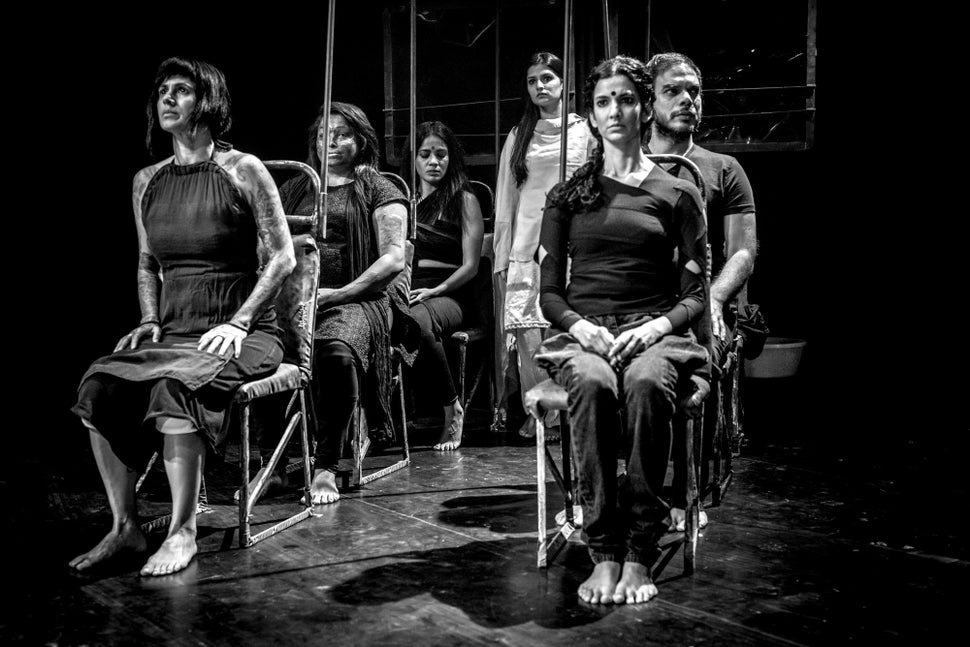 When Poorna Jagannathan learned about the fatal gang rape that occurred on a bus in Delhi, India, in 2012, it hit far too close to home.
For one, she used to live next door to the bus stop where 23-year-old physiotherapy student Jyoti Singh Pandey was picked up before she was viciously raped and assaulted by six men. She died two weeks later.
"I understood -- having been a girl in Delhi, taking a bus from that stop -- that what happened to her was not an anomaly," Jagannathan said. "I could have been that girl."
But more than that, Jagannathan, who is an actress, felt an unnerving sense of responsibility about the tragic events of that night. She'd grown up experiencing sexual violence on public transportation "almost on a daily basis" but had never done anything to stop it. Furthermore, she was a survivor of sexual assault as a child, but had never spoken out about what happened. Her shame, she said, had kept her quiet.
"I felt it was partly my fault that something happened to her on the bus," Jagannathan said. "Because I didn't speak up. My silence was part of the fabric of this rape culture, part of the culture that creates unaccountability. I knew I wanted to break my silence." Across the world in Montreal, Canada, internationally acclaimed playwright Yaël Farber was feeling similarly devastated by Pandey's death. On Facebook, she posted a picture that she believed was of Pandey, along with one powerful line: My daughter, my mother, myself.
"I felt like she had somehow touched this chord inside of us," she said. "This is personal. This is going to touch our lives."
Jagannathan spotted Farber's message and recognized an opportunity to collaborate. Ten years earlier, she had seen Farber's testimonial play "Amajuba," in which five South Africans tell their stories about growing up under apartheid. "It was the most powerful play I'd ever seen," she said. She wrote to Farber, urging her to come to India to create a work with women ready to speak about sexual violence.
"She told me that things are at a tipping point here," recalled Farber.
Written and directed by Farber and produced by Jagannathan, the play recounts the horrific 2012 tragedy and uses it as a catalyst for cast members -- who are all survivors of sexual violence -- to share their own testimonies.
Farber said the play aims to challenge apathy about rape and mobilize people to break their own silences. "In that transaction that is so essentially theater, the audience becomes accountable to their own truth," she said. "People leave the room changed by what they've witnessed."
The name "Nirbhaya," which means "fearless" in Hindi, was a pseudonym given to Pandey by the media. "The streets rose after Jyoti died," Farber said. "We want to keep those flames alive."
One of the actresses, Sneha Jawale, had never set foot on a stage before being cast in "Nirbhaya." Covered in scars after being doused with kerosene and burned by her husband, she serves as a striking visual reminder of the cost of sexual violence.
"It's more than a play," said Jawale. "It's a message for society."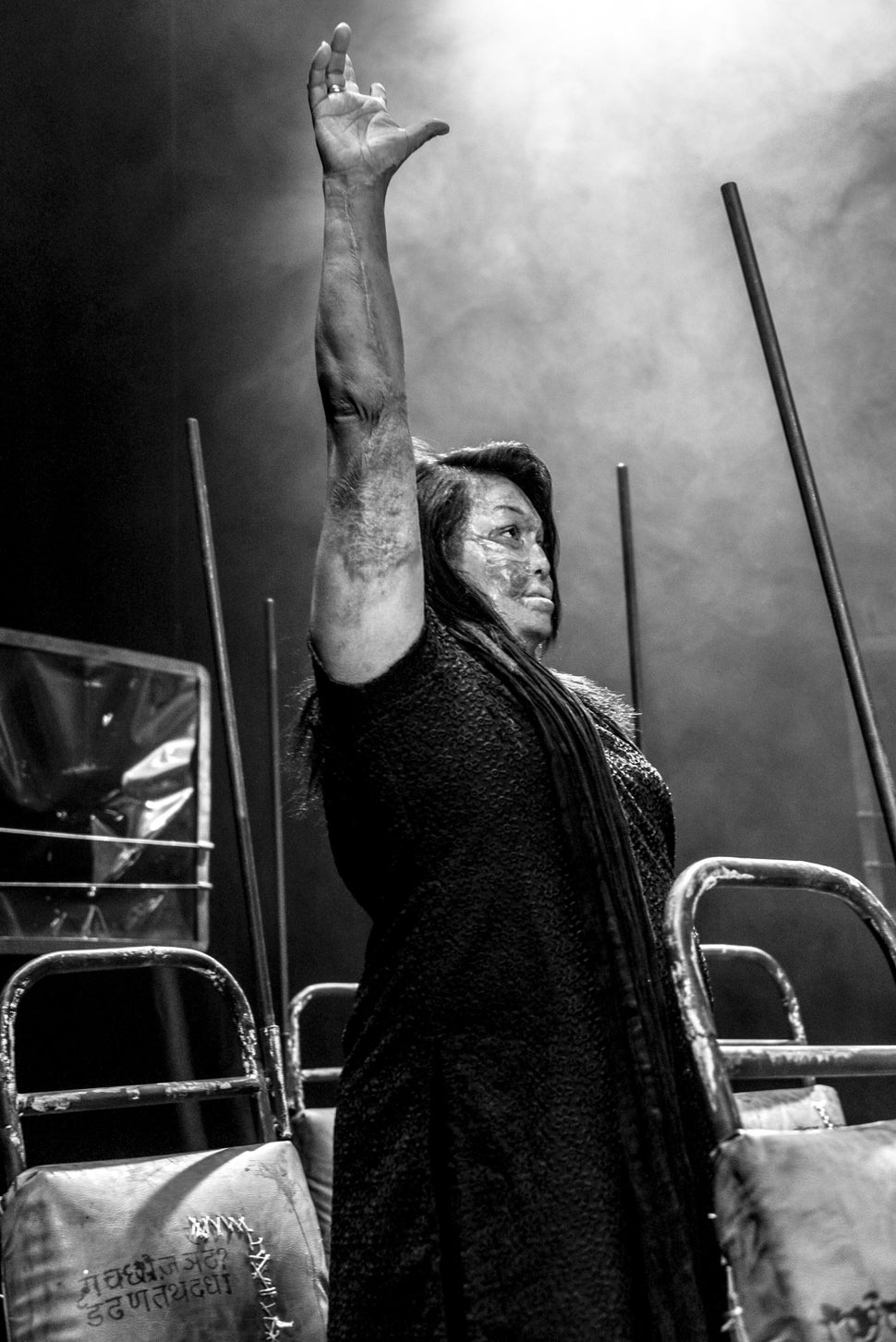 Japjit Kaur, who plays Pandey, said she has witnessed many audience members tell their stories of sexual assault for the first time after seeing the play.
"Every city we've been to so far, we've had an incredible response of people coming forward," she said. "In Edinburgh, this lady came up to me, 64 years old, and said she was made to marry the man who raped her, and that she had never spoken of it."
Actress Priyanka Bose said after Pandey was raped and killed, she felt an urgency to share her own experiences. "There was this outbreak inside of me," she said. "A flood. I shared my story with my partner for the first time." Farber said she hopes the play will help shift the shame associated with rape from victims to where it belongs: with the perpetrators.
"The work we are doing is grounded in the belief that each individual facing their own truth creates the possibility for change, and that's what real revolution is," she said. "When you stay silent, that silence protects only one entity, and that's the perpetrator. The cost on the self is exorbitant, because that silence is corrosive."
"Nirbhaya" opens April 26 at the Lynn Redgrave Theater in Manhattan.
Calling all HuffPost superfans!
Sign up for membership to become a founding member and help shape HuffPost's next chapter