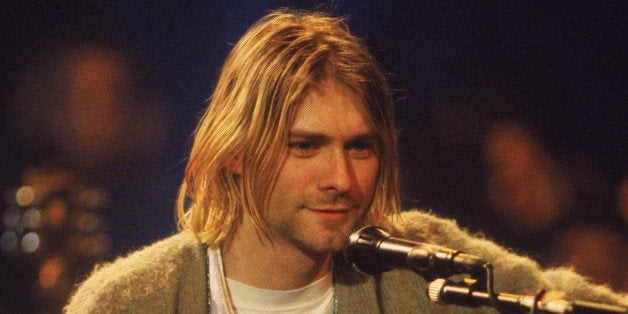 "Kurt Cobain: Montage of Heck" received unprecedented access into Cobain's life as filmmaker Brett Morgen was the first documentarian with permission from his family. The documentary premieres May 4 on HBO.
On the regrettable anniversary of the day Kurt Cobain took his life, April 5, here are a few stories that are revealed in "Montage of Heck" to help remember and possibly better understand the alternative icon.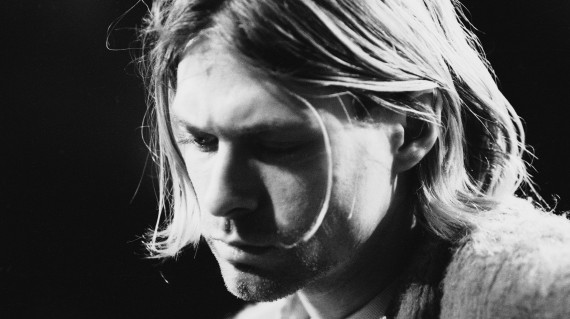 Krist Novoselic expresses in "Montage of Heck" that Kurt Cobain was sensitive about any feelings of rejection and therefore negative reviews affected him more than others in the band. Unfortunately their very first review ended up being negative, as a small Michigan outlet reviewed their single "Love Buzz," saying it was essentially just a worse version of Lynyrd Skynyrd.
"Kurt hates being humiliated," explained Novoselic, who further said that when Cobain was humiliated, then the "rage" would come out. Novoselic tried to reassure Cobain, claiming the Michigan review was just written by some hipsters and Cobain ended up moving on from this initial setback.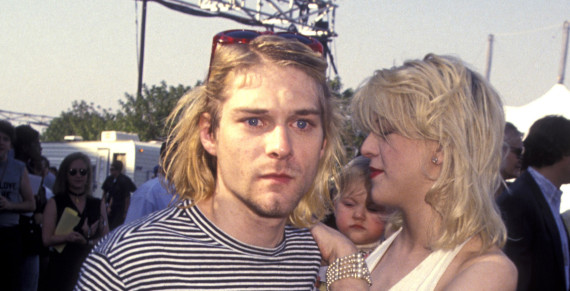 Courtney Love and Kurt Cobain received quite a bit of flack for their heroin habits, particularly because Love was accused of using the drug while pregnant with Frances Bean Cobain -- something she later admitted to in 2015.
In "Montage of Heck," Love reveals that Cobain once claimed, "I'm going to get to $3 million and then I'm going to be a junkie."
The band's very first drummer, Aaron Burckhard, revealed to The Huffington Post in a previous interview that heroin dramatically changed Cobain's personality. "Everyone paints him as sad, but he wasn't, he was happy," Burckhard said. "He just got a hold of a whole lot of heroin and that fucked him up. I'm a recovering addict myself, I've been clean almost five years. When you're on that shit, you don't even want to live."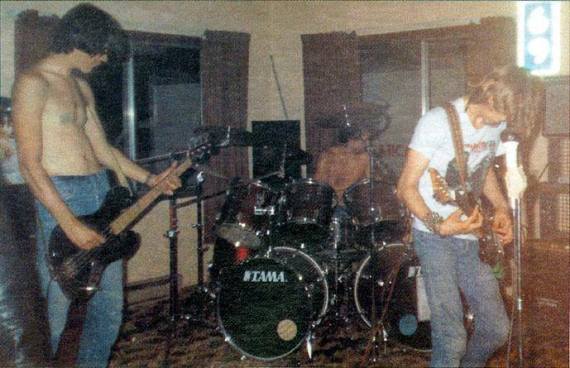 These early practices would often take place in Kurt Cobain's living room where, according to the first drummer, Aaron Burckhard, the band would drink cheap beer and get stoned. Occasionally people would pop in to watch the band play and Cobain would consider these performances.
The very first "show" ended up taking place at 17 Nussbaum Road in Raymond, Washington, where the band got so drunk and wild that they scared the concert-goers into the kitchen. As Burckhard told HuffPost:
What happened was everybody was scared of us. So they would all hide out in the kitchen. We'd play and Krist [Novoselic] found some vampire blood, he had it all over him. Krist liked to drink his wine, he just liked to get drunk. And he was jumping through the window in the living room and coming back through the window in the kitchen. So he was just doing that all night ... Krist's girlfriend and Kurt's girlfriend were there and they started making out, just really freaking everybody out. It was kind of fun.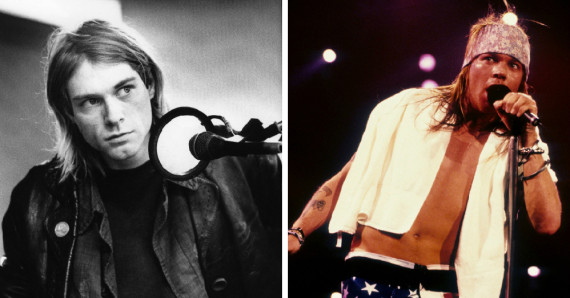 Multiple scenes in "Montage of Heck" consist of Kurt Cobain relentlessly making fun of Guns N' Roses. In one such moment, Kurt Cobain and Courtney Love are acting out satires of themselves as "junkies" where Cobain pretends he's depressed that he can't be out touring with Guns N' Roses because of his out of control drug habit.
There is a rock legend that Cobain got in a fight with Axl Rose at the 1992 VMAs. According to the rumor, Courtney Love and Cobain then spat, urinated and rubbed semen on the piano they thought Rose would be using to play "November Rain," but unfortunately Elton John made a surprise appearance to play the part instead.
For what it's worth, leading Nirvana journalist Charles R. Cross once told HuffPost, "So many Internet stories get inflated; I'm pretty sure Kurt did not jack off backstage at the VMAs and rub semen on the piano."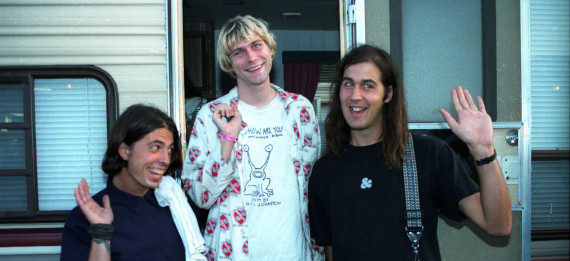 The just mentioned leading Nirvana journalist, Charles R. Cross talked to HuffPost about the time Kurt Cobain had to live in his car immediately following the recording sessions for "Nevermind:"
There were several periods of Kurt's life where he was so poor he lived in a car. The time after "Nevermind" was recorded, Kurt was evicted when they were in Los Angeles making the album because he hadn't paid his rent. He came home to find his stuff on the curb, and he had to sleep in his car, this after just recording an album that would sell 30 million copies. But no one knew that fame was to come, certainly not Kurt's Olympia landlord.
From "Montage of Heck," it's revealed that at some point Cobain ended up being allowed to move back in with his mother during this period. While he was crashing there, Cobain received the masters for "Nevermind." When his mother, Wendy Cobain, first heard the album she told him, "You better buckle up because you're not ready for this" and that "this is going to change everything."
One thing that becomes very clear after watching "Montage of Heck" is that Kurt Cobain and the rest of Nirvana really hated doing interviews. At one point Cobain responds to a journalist's desire to answer the question by saying, "Interviews are worthless, fuck no."
In the documentary, fanzine writer Gilbert Blecken's asks Cobain, "So you're not prepared to become superstars?" Cobain responds, "No we're not, because we're not going to be. We're prepared to destroy our career as it happens."
Cobain claims, "I feel like people want me to die" to fit into the perfect rock n' roll story. Regarding the rise to fame, Krist Novoselic says, seemingly at the brink of tears, that he was lucky that his vices were just beer and alcohol and that stardom ended up being "kind of traumatic."
Before You Go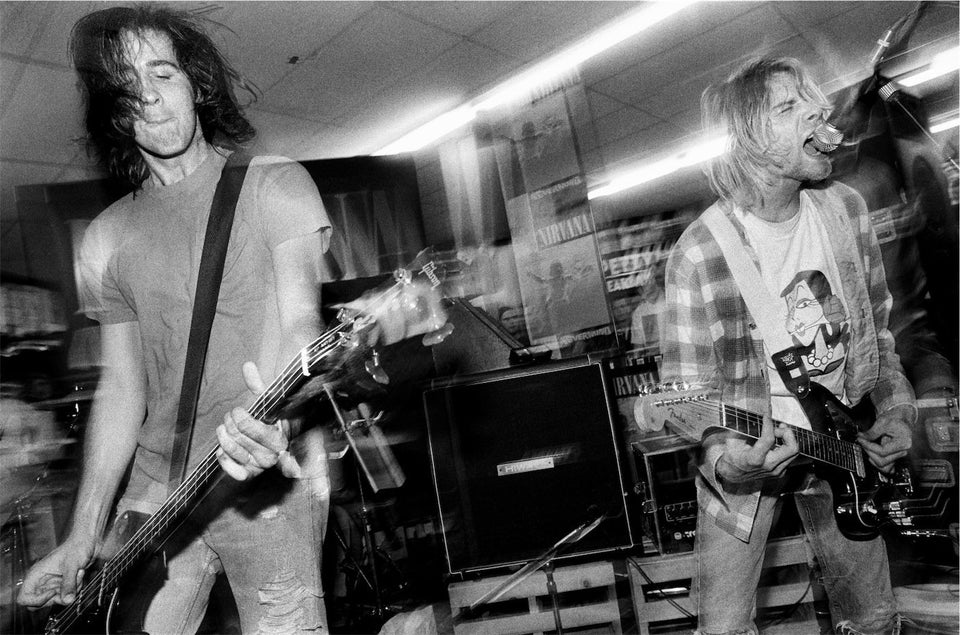 Nirvana: punk to the people
Popular in the Community