Rare photos from Nirvana's first-ever concert are going viral after they were rediscovered by the teenage daughter of the man who hosted the seminal band's earliest show.
Nineteen-year-old Maggie Poukkula of Longview, Washington, last week tweeted a strip of images taken in her father's basement back in March 1987.
"I didn't know that this was so historical," Poukkula told The Huffington Post by phone Thursday. "I knew Nirvana were really popular, but I didn't realize this many people loved them, all over the world. It's really huge."
Poukkula told HuffPost her father, Tony, was a year ahead of Kurt Cobain at Aberdeen High School in Aberdeen, Washington. A lifelong musician who now plays in Seattle band Laytem, Poukkula's father told her that the 13-year-old Cobain would follow him around at school.
"Kurt would follow him around a lot because he loved the music [my dad played]," Poukkula said. "I'm pretty sure Kurt asked him if he could teach him some stuff."
When both Poukkula and Cobain were in their early 20s, Nirvana's then-manager asked if the band could play a show in Poukkula's home. What the photos don't show is that it was a "near-complete disaster," according to the AV Club. The audience was indifferent, and Cobain reportedly walked out after an hour.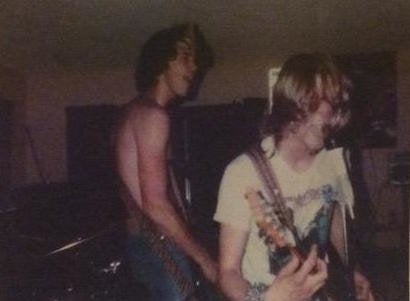 The band consisted then of Cobain, bassist Krist Novoselic and drummer Aaron Burckhard. The elder Poukkula, seen jamming with Cobain in one of the photos, reportedly joined in to play guitar on a few Led Zeppelin covers, according to Rolling Stone.
"I was younger when my dad told me [about Nirvana] so I didn't really care as much. And when I got older, I realized they were so legendary," Poukkula said. "Now it's super cool to me."
In the days since she posted the photos, Poukkula said tweets and messages have poured in, including from one person who claims to have attended the show. Others, she said, have simply tweeted their appreciation and love of the band.
"It's all been really positive," Poukkula said. "There have only been a couple of people who say [the photos] aren't real -- but they need to get their eyes checked or something."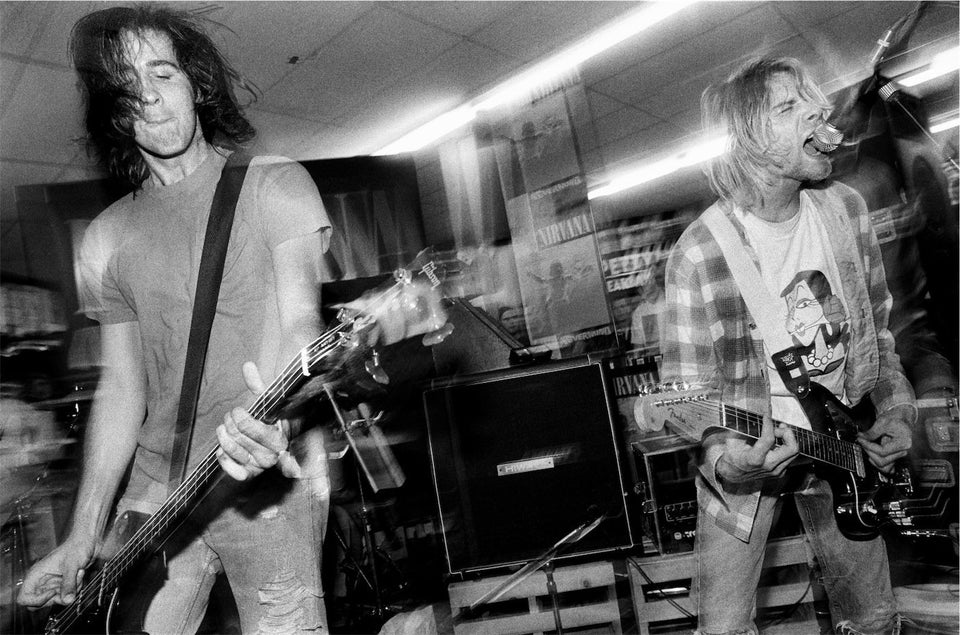 Nirvana: punk to the people
Popular in the Community