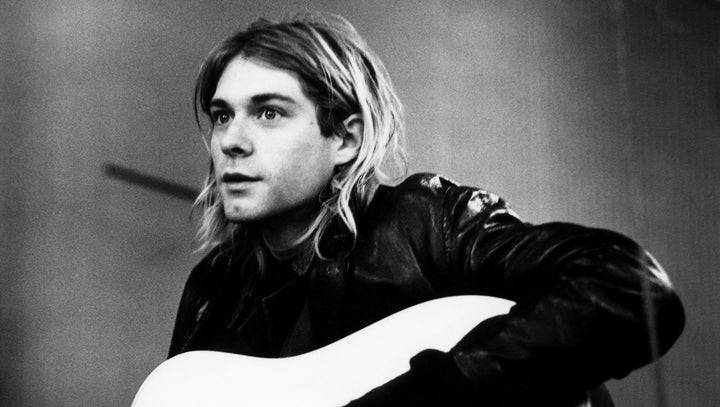 After finishing the recording sessions for "Nevermind," Kurt Cobain of Nirvana returned to his Olympia, Washington, home to find his things were on the curb. The landlord had evicted him for not paying rent, forcing Cobain to start sleeping in his /books.google.com/books?id=ECv9AgAAQBAJ&pg=PA205&dq=kurt+cobain+evicted+nevermind+release&hl=en&sa=X&ei=kVwhVLqjONSzyAS3uICIDA&ved=0CC8Q6AEwAw#v=onepage&q=kurt%20cobain%20evicted%20nevermind%20release&f=false"}}">1963 Plymouth Valiant. That wasn't the first time Cobain had to use his car as a home, but it would be the last. 
"Nevermind" would go on to sell 30 million copies, an outcome that was far from expected when the album debuted on Sept. 24, 1991.
Now, 25 years later, Nirvana is so beloved and popular that a museum has dedicated an entire exhibit to the band. This Saturday, the EMP Museum in Seattle will have a special presentation for the "Nevermind" anniversary, featuring artifacts and original interviews from the time.
In a huge partnership for the museum, Nirvana bassist Krist Novoselic invited the senior exhibit curator, Jacob McMurray, into his home home to look in the attic for old Nirvana materials.
"I went down to his house in southwest Washington and went up to his attic and we pulled down like a dozen tupperware bins of material that he hadn't looked at since Nirvana ended," McMurray told The Huffington Post. "It was really kind of like one of those curator dream moments ... I'm rapidly going through these bins, 'Can I borrow this? Can I borrow this? Can I borrow this?,' and he was just like, 'Take it, take it.'"
After Novoselic became involved, the museum was able to secure over a dozen lenders for the exhibit, notably gaining old gear, posters and photographs.
Perhaps the most interesting photograph from this assortment is the original "Nevermind" shot before it was edited. Novoselic provided his copy ...
Here's what the "Nevermind" album photo actually looked like, with a surprising note from the art director.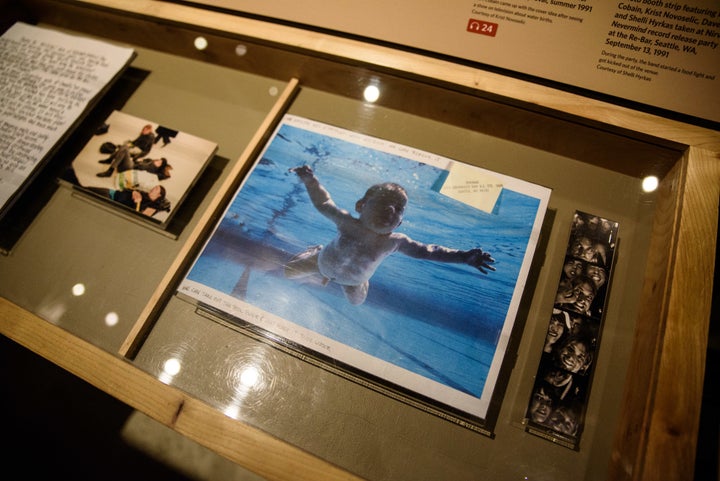 The art director for the cover, Robert Fisher, wrote at the top of the picture, "If anyone has a problem with his dick we can remove it." The note continues at the bottom, "We can take out the pool floor and just make it blue water."
This photograph with the notes was never shown publicly before Novoselic lent his copy to the EMP Museum. Of course, for the final version, the "pool floor" note was accepted while the other was not. 
The band also inserted a dollar bill on a fishing line for the final cover. Fisher has said it was Cobain's idea to put the fish hook into the shot.
"We threw all kinds of ideas around and at one point Kurt half joking suggested a fish hook," Fisher explained, according to Diffuser. "We spent the day thinking of all the things you could put on a fish hook; there was meat, a CD, a fish. Someone suggested a dollar bill and that won."
Here's the finalized "Nevermind" album art: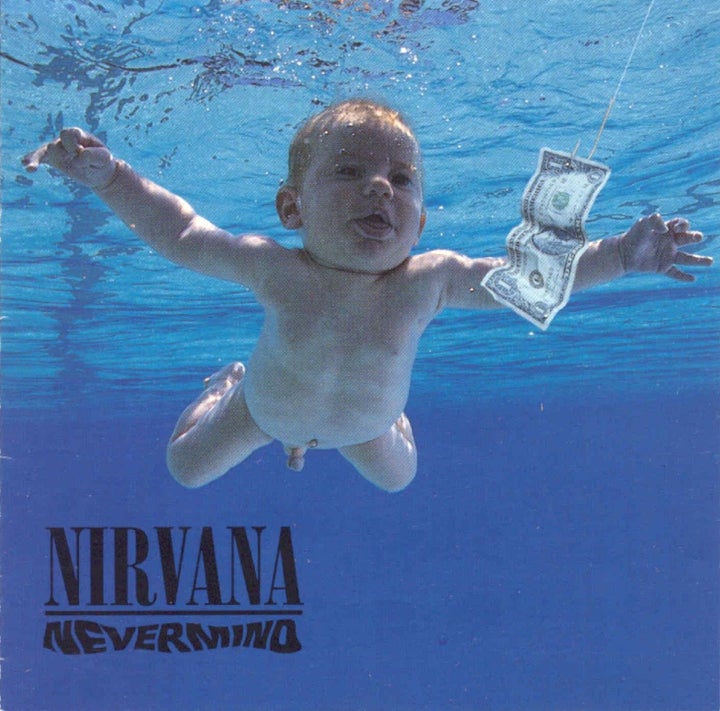 The Nirvana exhibit, "Nirvana: Taking Punk to the Masses," was initially only planned to survive two years after it opened in 2011, but immense popularity has kept it around. 
McMurray said that, in retrospect, he and his colleagues should have realized the exhibit would have such lasting power. "It really has become this kind of pilgrimage place in a way," McMurray told HuffPost.
Although the "Nevermind" presentation won't be up for long, you can find out more information about the entire Nirvana exhibit at the EMP Museum website.
Watch the video for "Smells Like Teen Spirit" below:

Hit Backspace for a regular dose of pop culture nostalgia.
Calling all HuffPost superfans!
Sign up for membership to become a founding member and help shape HuffPost's next chapter
BEFORE YOU GO
PHOTO GALLERY
Nirvana: punk to the people