New York's Niskayuna Central School District is severing ties with the National School Lunch program, tossing out its adherence to federal regulations for more fruits and vegetables on lunch trays.
The Niskayuna Board of Education unanimously voted to terminate participation in the program, effective April 1, after a semester-long stint has resulted in a net operating loss of nearly $70,500, Spotlightnews.com reports. The new rules, Food Service Director Suzanne Wixom tells WNYT, has resulted in more waste as students throw out more food they are forced to take but do not want to eat. The less appealing meals, district officials say, have also cut into revenue as the number of school lunch buyers have dropped by half.
"You are going to be heroes among a lot of kids," Board member John Buhrmaster said, according to Spotlightnews.com. "The program you had before was better than the one dictated by the federal government and the kids understood that, and they will be very appreciative."
The new policies, spearheaded by First Lady and Agriculture Secretary Tom Vilsack, mark the first major nutritional school meal overhaul in over 15 years. School lunches must now offer less sodium and fewer trans fats, more whole grains and a broader selection of fruits and vegetables to the 32 million students who take part in the National School Lunch and Breakfast programs. The rules also placed a calorie cap on lunches: 650 calories for elementary school lunches, 700 for middle schools and 850 for high schools.
Districts that take part in the federal program receive food and funding from the USDA in exchange for meeting the federal requirements and offering free or reduced price lunches to eligible students. Terminating participation in the program will cost the district about $150,000, which officials hope to offset with increased participation with more appealing lunches, Spotlightnews.com reports.
If, however, student participation fails to grow back to a point where the lunch program is self sustainable, the district could be adding yet another cost to an existing $6 million budget gap.
In a letter to parents Wednesday, Wixom and Superintendent Susan Kay Salvaggio assure parents that school meals "will continue to be nutritious and well rounded" and portion sizes will be larger. Students who qualified for free and reduced price meals under the federal program will continue to receive them under the same qualification guidelines.
"it's a good moment right now," Wixom told WNYT. "I'm happy that we can go back to serving kids what it is that they want and that it's healthy and nutritious."

Before You Go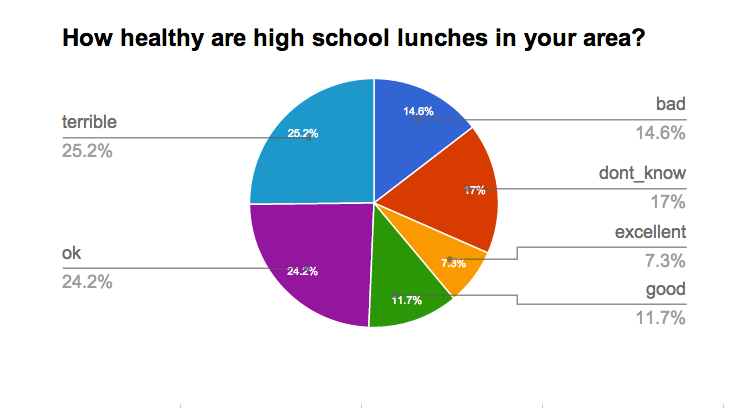 School Lunches Around The World
Popular in the Community