The days of washing your car may soon be over if Nissan has anything to say about it. The company has developed a special paint coating that can repel water and oils, as well as "mud, rain and everyday dirt."
To demonstrate the new technology, Nissan outfitted one of its subcompact hatchbacks with the protective coating it calls Ultra-Ever Dry. But only on one side of the car; the other side didn't get a coat of Ultra-Ever Dry. Then, the car was driven through a whole bunch of mud and dirt.
At the end of the test, one half of the car looked perfectly clean and presentable, and the other looked like it needed a good wash. We'll let you guess which half had the Ultra-Ever Dry.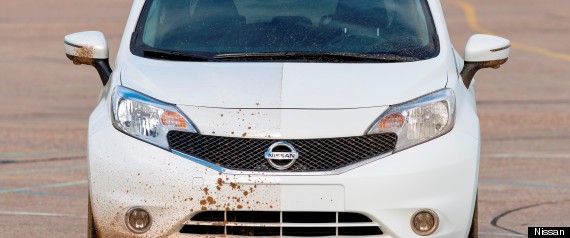 Here's what the hatchback looked like after the test. The right side has the Ultra-Ever Dry; the left does not.
Nissan hasn't announced plans to put Ultra-Ever Dry into production, but the company did say that it "will continue to consider the coating technology as a future aftermarket option."

Here's another look at how the different sides of the car reacted to dirty substances with and without a coat of Ultra-Ever Dry.
This isn't Nissan's first foray into paint technology. As Popular Science wrote a few years back, the company's Scratch Shield paint, which was first applied to certain 2008 Infiniti models, "contains a synthetic resin that, when activated by daytime heat and sunlight, flows into surface wounds, repairing the damage in anywhere from a day to a week, depending on temperature and the depth of the scratch."
Related
Before You Go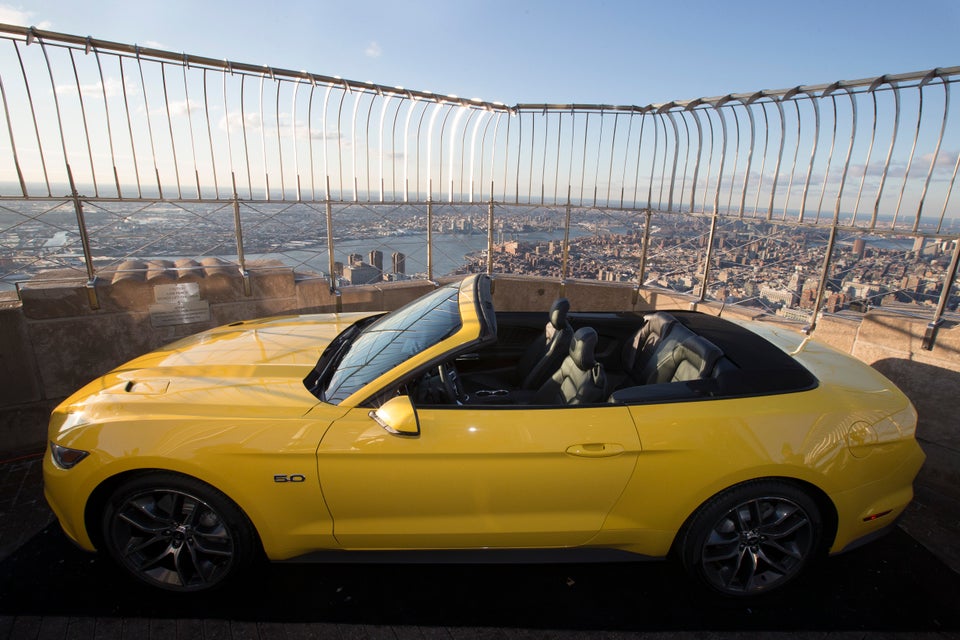 2014 New York Auto Show
Popular in the Community