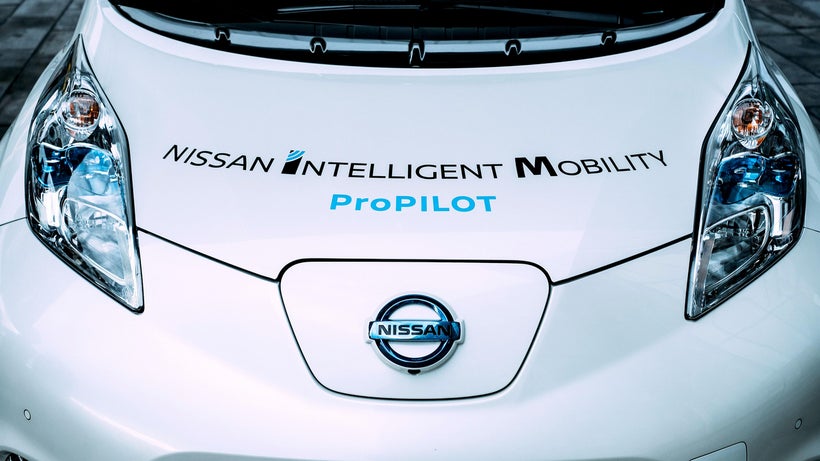 Lately, there's been a lot of talk about autonomous or self-driving cars. On the one hand, this seems like more Jetson's inspired nonsense (kind of like the flying car), on the other hand, many automakers are actually building cars that can "assist" the driver in various ways. Brands like Cadillac, Ford, Nissan, Subaru and Volvo are doing a lot of the talking about the technology and how their own products fit into that conversation.
Good communication essentially equals success. If you don't communicate your idea properly, you might as well just not do it. For example, Nissan is doing such a good job of letting the press and public know about some of their emerging technology that they've become the de facto winner in the race toward driver assist and, eventually, totally self-driving cars. Is their tech the best? Will it be the first? I don't know -- maybe, maybe not. It doesn't really matter. The fact is, they're shouting about it so loudly that you kind of have to pay attention.
Thankfully, the shouting is backed up by useful, real-world, autonomous technology, and it's already working in some vehicles. However, it's important to keep in mind that society, roads, regulations and insurance all have to be ready too - it's not just about the cars.
In a recent Automotive News article, former auto-industry executive Bob Lutz describes an automotive future where cars enter and exit highways, merge and navigate superhighways automatically. He says that spells the end of the traditional automobile as we know it. He's partly right, I'm not sure about the time line but I've seen Nissan vehicles negotiate the real world exactly like Lutz describes.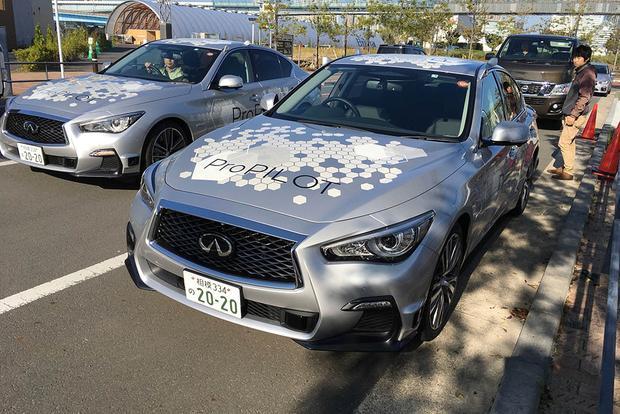 I sat in the back seat of an Infiniti Q70 equipped with a sophisticated version of Nissan's ProPilot technology. The car was able to get itself from one navigation point to the other with very little human interaction. That interaction included the human "driver" entering the destination into the car's onboard navigation system (something that could easily be accomplished with a smartphone) and raising the car's set cruise control speed to see if it would pass a slower car (because we asked the "driver" to do it). It did. This was not done on a closed course but rather in Tokyo on surface streets and highways including highway on-ramps and exits and both left and right turns. I suspect the "driver" was unnecessary and was there primarily to ease nerves.
Nissan also demonstrated a Leaf EV that can park itself, but this requires a little more human supervision.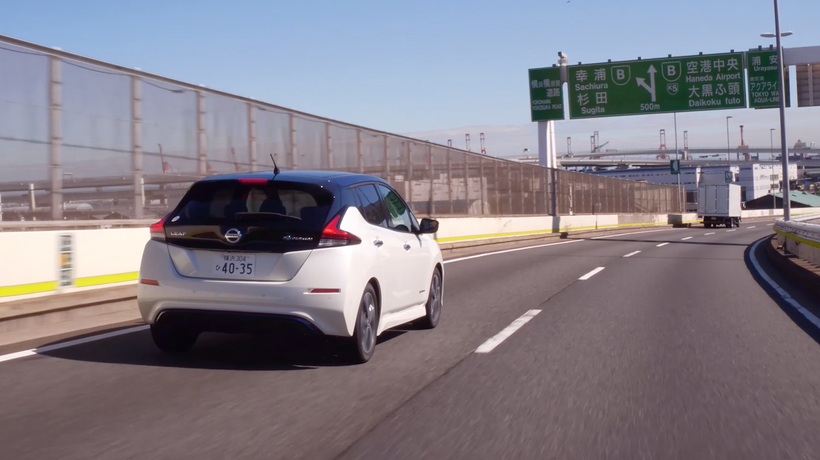 There is one little caveat: This was done in Toyko, where most streets and roads are VERY clearly marked and easy to understand, even for cameras - some lanes are even color coded. Also, the speed limits are a little lower on the highways there. In many cases, the posted limits were 60 to 80 kilometres per hour, roughly 40 to 50 miles per hour. It's as controlled an environment as you can get and still be in the real world.
There were three of us in this one self-driving car; for the first 10 minutes, we sat amazed that the car was driving itself and negotiating real-world traffic. Then, as quickly as it started, it became normal. The conversation went like this. "Wow, so the car knows there's a red light?!" "…and it just passed that slower car…. Cool…, hey did you guys see that gigantic Tower Records in the heart of Tokyo? I spent two hours there last night." They have everything from…."
And just like that, we accepted that the car in which we were riding was, essentially, driving itself. I expect the rest of the world will have the same reaction.
Later, at the Tokyo Auto Show, I asked Daniele Schillaci, EVP global marketing and sales for Nissan, how long it would be before such a car could be ready for consumers in the real world. His answer is somewhat nuanced: "Just beyond 2022 to 2023 for full autonomous in specific cities"
That answer is both overly optimistic and a little conservative at the same time. In cities like Las Vegas, San Francisco or Chicago, where the downtown area is rather well defined, it could be sooner. I'm picturing vehicles on a loop of sorts, maybe even similar to San Francisco's Muni trolley/buses that are already bound to specific streets, because they run off overhead electrified cables. The bus technology already exists in the form of Olli.
How long until the average shopper can go buy a car that drives itself part of the time with the infrastructure of an entire state or even country supporting it? I think that's much farther out -- perhaps as much as 15 to 18 years.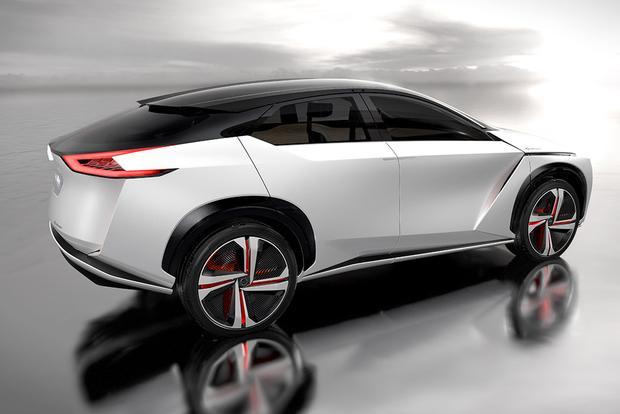 To that end, Nissan showed a concept car in Tokyo; it's called the IMx. It has a steering wheel and pedals that can stow out of the way when the car "drives itself." Optimistic? Sure, but that's the fun of concept cars -- and kudos to Nissan for creating such a forward-looking concept in the first place. Note to automakers: No one wants to come to your press conference to hear executives talk about net gains, EBDITA and sales goals only to see a concept car that looks 90 percent like a production car -- take Nissan's lead, and show the world something amazing.
To be fair, other automakers like Ford, General Motors and Volvo are working on similar tech as an extension of their driver-assist features, many of which are already available on new cars today.
Nissan is getting ahead of the game by developing and, more importantly, communicating their vision of the future of the automobile. If I had to guess, I'd say Nissan has the will, ability, desire and dealer network to become the go-to source for cars that will eventually drive themselves.
REAL LIFE. REAL NEWS. REAL VOICES.
Help us tell more of the stories that matter from voices that too often remain unheard.
This post was published on the now-closed HuffPost Contributor platform. Contributors control their own work and posted freely to our site. If you need to flag this entry as abusive,
send us an email
.