In 2017, it seems a little ill-conceived to create an advertisement that touts "white is purity." Yet that was the tagline skin care brand Nivea ran with in a recent ad campaign.
Unsurprisingly, that ad campaign has since been pulled.
Nivea's "white is purity" ad was created to promote their Invisible For Black & White deodorant. The ad appeared on the brand's Middle East Facebook page for two days and received such an intense amount of backlash on social media that the company decided to remove it Tuesday.
"We are deeply sorry to anyone who may take offense to this specific post. After realizing that the post is misleading, it was immediately withdrawn," Nivea said in a statement. "Diversity and equal opportunity are crucial values of Nivea."
The controversial post was accompanied by the copy: "Keep it clean, keep it bright. Don't let anything ruin it. #Invisible"
"We never intended to hurt anybody or to raise any wrong interpretation," the representative told the Times.
The negative comments about the advertisement ran rampant on Twitter, but also on 4Chan and Facebook, leading people to create posts that are amalgams of recent tone-deaf ads to prove their valid "WTF?" viewpoints about racism in advertising.
It bears mentioning that many of the ads people have been collecting aren't solely from this week. The Playstation Portable White ad featuring a white woman, dressed in white, gripping a black woman, dressed in black, by the jaw is from 2006. The "Dove Visible Care" ad is from 2011.
That year, Nivea issued a different ad that was slammed as racist. In that campaign, there was a black man removing his afro and beard in an advertisement, accompanied by the caption, "Look Like You Give a Damn ... Re-Civilize Yourself." Nivea subsequently ended that campaign with a note indicating that it was never its "intention to offend anyone, and for this we are deeply sorry."
Nivea also said then that "diversity and equal opportunity [are] crucial values of our company."
Before You Go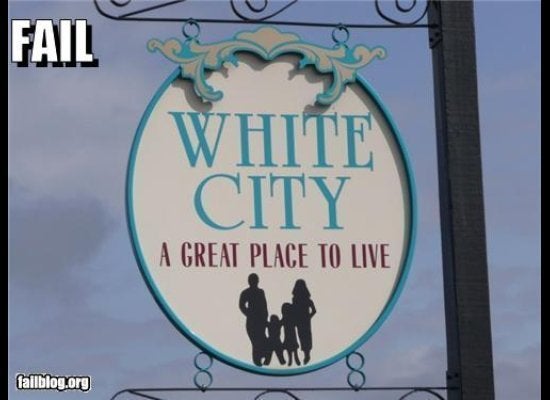 Ridiculous Examples Of Accidental Racism
Popular in the Community