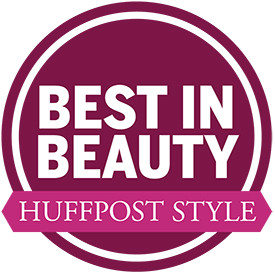 There are people who can easily hop out of bed in the morning, and those who struggle with getting up. For the later, hitting the snooze button too many times forces them to make some tough decisions, like whether to skip showering.
Resting in bed longer shouldn't get in the way of maintaining a preferred morning routine. But let's face it: when in a rush to get to work, school or wherever, people may skip an important part of the process.
Skincare brand Nivea hopes to "relieve the morning time crunch" with its latest moisturizer.
Nivea In-Shower Body Lotion is exactly what it sounds like -- a lotion that you apply while in the shower. There are three different formulas in the line (hydrating, nourishing and smoothing) that are made with skin-softening ingredients such as sea salt, almond oil and shea butter.
The notion of applying lotion to wet skin isn't new, but Nivea is definitely on to something here. By creating a product that makes moisturizing a part of the showering process, it lessens the chances of individuals disregarding it altogether.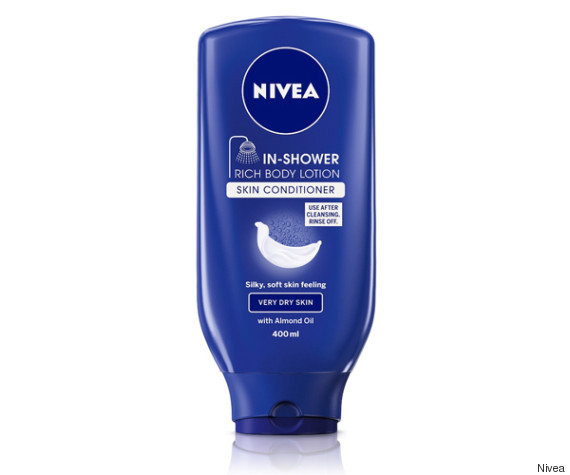 I tried out the Nivea In-Shower Nourishing Body Lotion ($7.99, CVS) because my skin tends to be drier during the cold-weather months. After cleansing with an all-natural bar soap, I smoothed on a quarter-size amount of the in-shower lotion. It appeared to have a thick consistency, but it went on surprisingly light. The texture reminded me of the soap you'd wash with before getting into a public pool.
As instructed, I was extra careful not to apply the moisturizer to the bottom of my feet to avoid slipping. Next, I rinsed off the product and gently towel-dried my body. My skin felt extremely soft and it also had a subtle sheen. When I returned home from work and got undressed, I was shocked to see no dry, flaky skin.
While I still find solitude in slathering on luxurious body creams after a nightly bath, Nivea In-Shower Body Lotion offers peace of mind on super busy mornings.
Rating: 4 out of 5. This product is a godsend for anyone who complains about not having enough time to put on lotion. The lotion would be even better if it didn't make the shower floor tile slightly slippery.
Nivea provided a sample of this product for review purposes.