Richard Nixon is famous for having recorded conversations in the oval office, and that led to some notoriously damning tapes of him. But what about the rest of the audio?
Harry Shearer, "Saturday Night Live" alum, voice of multiple "Simpsons" characters and member of faux British rock trio Spinal Tap, is kicking off a six-part series where he plays former President Richard Nixon. In "Nixon's The One," Shearer and a small cadre of actors recreate the recordings of Tricky Dick, his cabinet and constituents, showing the humor in their sometimes awkward conversations.
In this pilot episode, Nixon attempts to figure out the recording system, talks with then Secretary of State Henry Kissinger and deals with dairy lobbyists on their strategy for selling milk. You can look out for more episodes on My Damn Channel and YouTube.
Related
Before You Go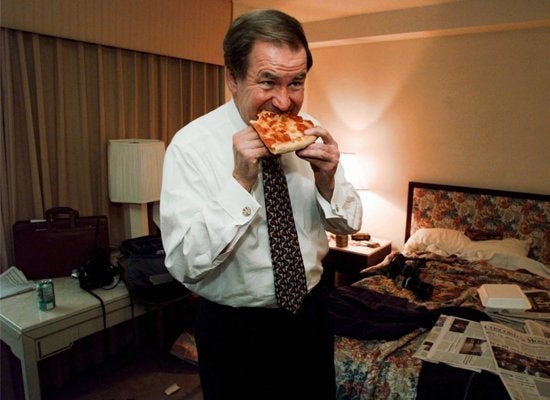 Politicians Eating Pizza
Popular in the Community