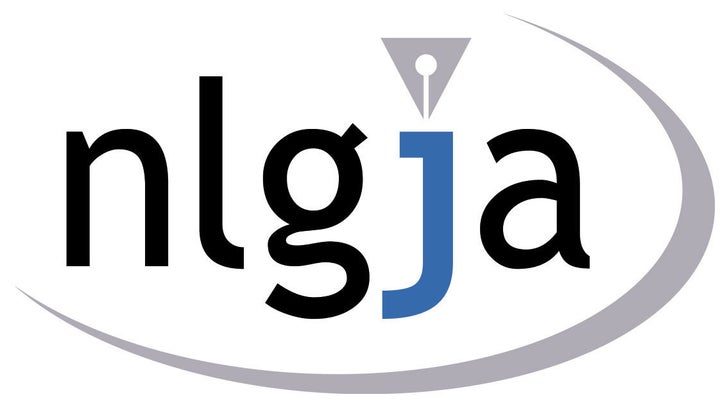 BuzzFeed made out big this year at the National Lesbian and Gay Journalists Association's Excellence in Journalism Awards. 
BuzzFeed staffer J. Lester Feder received NLGJA's Journalist of the Year award, while freelancer Steven Thrasher received the Al Neuharth Award for Innovation in Investigative Journalism for his coverage of the trial of Tiger Mandingo, a college wrestling star who was prosecuted for spreading HIV. 
The accolades underscore BuzzFeed's heavy investment in LGBT coverage. The outlet is home to prominent gay journalist Chris Geidner -- who won NLGJA's Journalist of the Year award last year -- as well as Saeed Jones, who covered LGBT issues for the site before becoming its literary editor. BuzzFeed also recently announced it had hired transgender activist and writer Meredith Talusan to cover trans issues. 
Slate also raked in two awards in the multimedia category. The online magazine's Mark Stern won first place for his video explainer about same-sex and interracial marriage. Associate Editor Bryan Lowder won third place for an installment of the site's "Ask a Homo" series. 
Journalist of the Year
First Place: J. Lester Feder, BuzzFeed News

Second Place: Jason Parsley, South Florida Gay News

Sarah Pettit Memorial Award for Excellence in LGBT Media
First Place: Trish Bendix, AfterEllen

Second Place: Lucas Grindley, Here Media

The Al Neuharth Award for Innovation in Investigative Journalism

Steven Thrasher for
"How College Wrestling Star "Tiger Mandingo" Became An HIV Scapegoat," BuzzFeed.com

Excellence in Blogging Award
First Place: Rob Smith for
"They Fought The Gays and The Gays Won: How The "Duck Dynasty" Stars' Homophobia Destroyed Their Brand," Queerty.com

Second Place: Faith Cheltenham for
"Bisexuals at the Gates," Bilerico.com

Excellence in HIV/AIDS Coverage Award
First Place: Benjamin Ryan for
"PrEP and Prejudice," with Oriol Gutierrez, POZ Magazine

Second Place: Doug Moore for
"2,000 St. Louisans are HIV Positive but Aren't Taking Their Medications,"St. Louis Post-Dispatch

Excellence in Multimedia Award
First Place: Mark Joseph Stern for
"Get Déjà Vu Listening to Opponents of Interracial Marriage Argue at the Supreme Court," Slate.com

Second Place: Daniel Reynolds for
"Day in LGBT America," The Advocate,
with Christopher Harrity, Yannick Delva, Michelle Garcia and Lucas Grindley

Third Place: J. Bryan Lowder for
"Ask A Homo: Gay Bar Etiquette," Slate.com,
with June Thomas

Excellence in News Writing Award
First Place: Andrew M. Seaman for
Series on LGBT Health Coverage, Reuters

Second Place: Berlin Sylvestre for
"Pro-LGBT Colorado Baker Slapped with Religious Discrimination Complaint," Out Front Magazine

Third Place: Andy Birkey for
"Evangelical Group Targets Twin Cities LGBT Community With 'Ex-gay' Message," The Column

Excellence in Television Award
First Place: Sari Aviv for
"Born This Way?," CBS News Sunday Morning, with Rita Braver, Chad Cardin and Rand Morrison

Excellence in Online Journalism Award
First Place: Stephen Jiwanmall for
"Remembering Riley," Bucks County Courier Times

Second Place: Dave Singleton for
"Finding Pride and Home: A Look at Housing for Older LGBT Adults," Caring.com

Third Place: Sunnivie Brydum for
"40 Under 40: Emerging Voices," The Advocate
with Michelle Garcia, Lucas Grindley, Daniel Reynolds, Neal Broverman, Trudy Ring, Jase Peeples, Diane Anderson-Minshall, Parker Marie Molloy, Tracy E. Gilchrist, Annie Hollenbeck and Thom Senzee

Excellence in Opinion/Editorial Writing Award
First Place: Mark Segal for
Mark My Words Column, Philadelphia Gay News

Second Place: Richard Kim for
Against the Current Column, The Nation

Third Place: Richard J. Rosendall for
Cutting Holes in the Law, Washington Blade

Excellence in Photojournalism Award
First Place: T.J. Thomson for
"More than a Formality," Columbia Missourian

Second Place: Scott A. Drake for
"Pride in Philly," Philadelphia Gay News

Excellence in Radio Award
First Place: Tina Antolini for
"Trans Families," State of the Re:Union/WJCT
with Al Letson

Second Place: Jason DeRose for
"Religious Support for LGBT Ugandans," KALW Public Radio
with Julie Caine

Excellence in Student Journalism Award
Jessi Hotakainen for
"Trans Mississippi," medium.com
Calling all HuffPost superfans!
Sign up for membership to become a founding member and help shape HuffPost's next chapter