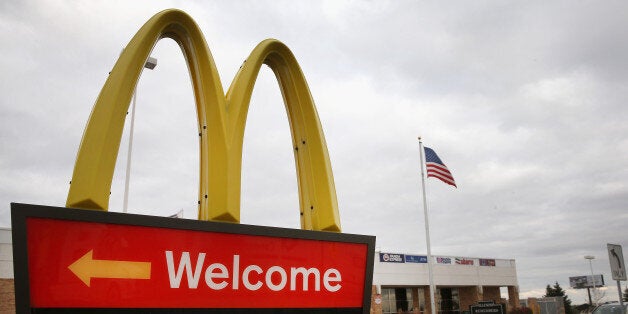 WASHINGTON -- A legal dispute over whether McDonald's can be held accountable for the labor law violations of its franchisees spilled into Congress on Tuesday, when House Republicans held a hearing to defend the franchise system that insulates fast-food companies from liabilities.
As they have throughout the Obama presidency, GOP lawmakers assailed the National Labor Relations Board, whose general counsel recently determined McDonald's to be a "joint employer" alongside its franchisees for the purposes of labor law. The decision has alarmed big fast-food companies, which fear it could make them liable for wage violations and more susceptible to unionization.
Although no one from McDonald's testified at the hearing, Republicans made it clear whose side they were on, painting the joint-employer status as an assault on free enterprise.
"This idea that somehow we have this joint relationship is absolutely ridiculous," said Rep. Mike Kelly (R-Pa.), who owns a group of car dealerships. "Why in the world would we try to upset the apple cart?" Kelly went on to suggest that the move would put the "heavy boot" of government on the "throat" of businesses.
As with many fast-food companies, McDonald's itself does not operate the majority of the restaurants with its name. Instead, it strikes agreements with franchisees, who invest in their restaurants and handle the day-to-day operations. Fast-food companies have used this arrangement to disavow any responsibility for the wages and working conditions inside the restaurants, even though franchisees must conform their businesses to the companies' many rules.
The labor board's general counsel, Richard F. Griffin Jr., who functions as a quasi-prosecutor, is apparently not buying that argument. Last month he determined that McDonald's would be considered a joint employer in dozens of unfair labor practice charges filed in the wake of recent fast-food strikes. McDonald's restaurants were accused of illegally firing and threatening workers who took part in the protests, which have been organized by the Service Employees International Union and other labor and community groups.
The case is being watched closely since the agency could apply the same logic to other companies and industries, particularly in cases of franchising, subcontracting and temp work. McDonald's has said it will fight Griffin's decision.
If it pursues such charges against major franchisors, the board could provide a big break to unions like SEIU by forcing McDonald's and others to the table in labor cases.
Testifying at the Tuesday hearing on the invitation of Republicans, Catherine Monson, the CEO of a franchise company called Fastsigns, described the board's move as a gift to unions.
"I believe this is an attempt to help build union membership," she said. Monson is a former board member of the International Franchise Association, a trade group that represents the interests of companies using the franchise model.
After one Republican suggested the board could be undermining the "American dream," Harris Freeman, a professor at the Western New England University School of Law who was invited to testify by Democrats, said it was bad-actor franchisors that were undermining that dream by dodging responsibility toward their workers.
"When you have a fast-food franchisor that encourages its employees to go and apply for food stamps, or to go on welfare in order to make ends meet, that is not the American dream," Freeman said. "Every employer who has a say in that person's terms and conditions of employment should be at the bargaining table."
Freeman was apparently alluding to a real-life case in which a McDonald's worker was advised by the company's own employee hotline to look into applying for food stamps and Medicaid, the government-funded health care program for the poor.
Before You Go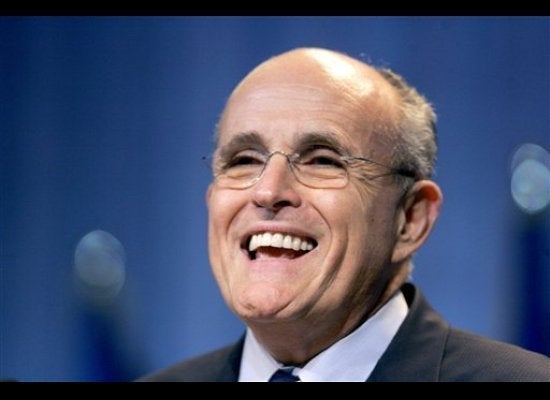 Out-Of-Touch Politicians
Popular in the Community