This week for the National Translation Month interview series, we meet Nnedi Okorafor, an international award-winning novelist of African-based science fiction, fantasy and magical realism for both children and adults. I talked about her award-winning children's book Una gallina en la cocina published in Spanish by Planeta de Agostini and the English version Chicken in the Kitchen illustrated by Mehrdokht Amini, published recently by Lantana Publishing. Released in Spanish and English versions, the book has won the prestigious Children's Africana Best Book Award 2016, it was placed on the White Ravens Honour List in 2016, and it was nominated for the Kate Greenaway Medal 2017. Chicken in the Kitchen offers a unique window onto a West African culture from the perspective of a young Nigerian girl who finds the courage to protect the traditions she loves.
Born in the United States to two Nigerian immigrant parents, Nnedi is known for weaving African culture into creative evocative settings and memorable characters. In a profile of Nnedi's work titled, "Weapons of Mass Creation", The New York Times called Nnedi's imagination "stunning".
Nnedi's books include Lagoon (a British Science Fiction Association Award finalist for Best Novel), Who Fears Death (a World Fantasy Award winner for Best Novel), Kabu Kabu (A Publisher's Weekly Best Book for Fall 2013), Akata Witch (an Amazon.com Best Book of the Year), Zahrah the Windseeker (winner of the Wole Soyinka Prize for African Literature), and The Shadow Speaker (a CBS Parallax Award winner).
Her latest works include her novel The Book of Phoenix (an Arthur C. Clarke Award finalist) and her Binti Trilogy (the first of which won both the Hugo and Nebula Awards for Best Novella). The final installment of the Binti Trilogy (titled The Night Masquerade) will be released in January 2018 and the sequel to Akata Witch (title Akata Warrior) is due out in October 2017. Nnedi is a Full Professor at the University at Buffalo, New York (SUNY).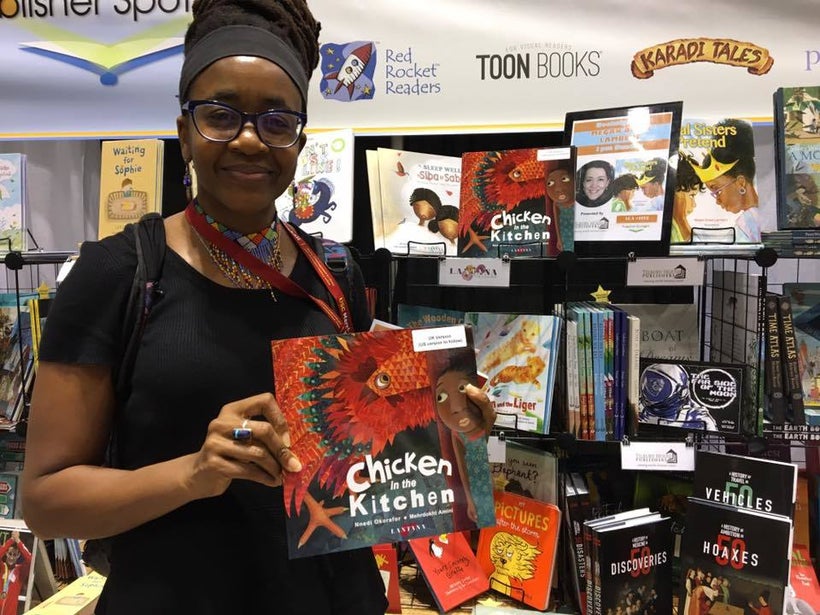 Loren Kleinman (LK): How does African-based science fiction differ from more mainstream science fiction?
Nnedi Okorafor (NO: I try to avoid boxing anything with definitions. However, for me as a writer and a reader, I think that African science fiction will more often than not naturally include what Westerners perceive as "fantastical elements". An African worldview (Note: I am consciously generalizing here. I am fully aware of the diversity of the continent of Africa) would include the presence and natural inclusion of the mystical/supernatural. Also, it must be noted that the "mystical/supernatural"– much of which many people from non-Western cultures believe to be real– is perceived by Westerners as "fantasy" (which is another issue).
LK: When did you decide you were a science fiction writer? Talk about the first science fiction story you ever wrote.
NO: My first published novel was Zahrah the Windseeker, which takes place in a world like Nigeria, except it also has super advanced biotechnology. The main character realizes she can fly and has to enter a wild forbidden jungle that grows beside her town. So the novel was a blend of science fiction and fantasy. When I wrote it, I didn't categorize it as anything because I don't naturally feel the urge to label what I write.. It was when editor John Joseph Adams came to me years ago and asked me to write a story for his environmental science fiction anthology Seeds of Change that things...changed. A lot. He specifically asked me to write a science fiction story without any magical elements. Prior to that, I'd never done such a thing. His request seemed really difficult for me; I don't like writing with any constraints. However, because it was difficult, I felt I should give it a try. The story I wrote, titled "Spider the Artist", went on to change the direction of my writing. To this day, that story remains one of my best short stories. It was the first story I wrote where I was purposely trying to write science fiction and after I finished and looked at what I wrote, I really really liked it. So I tried writing some more science fiction. Of course, the more of it I wrote, the more the mystical elements came back, but I was hooked, nonetheless. Writing "Spider the Artist" added a major tool to my writer toolbox. So it's not that I started writing science fiction as much as I added science fiction to what I write.
LK: Discuss switching from science fiction to writing the children's book Chicken in the Kitchen.
NO: I write many types of stories- from dark and violent adult fiction to whimsical fun fiction for little kids. I have many sides and they are easy to tap into. Writing Chicken in the Kitchen felt completely natural. The child within me is very active and alive and so writing that book was a joy.
LK: What was the inspiration behind Chicken in the Kitchen? Are any of the characters in the book inspired by life?
NO: The story about the giant magical chicken who shows up in the kitchen one night and is discovered by the little girl of the house was a story I used to tell my daughter when she was very small. The character in Chicken in the Kitchen is named Anyaugo and that is my daughter's name. Anyaugo's friend The Wood Wit, a smarmy smug tricksy nature spirit living in the wood, is a character in my first novel Zahrah the Windseeker. I love that character and find him hilarious and annoying. My daughter's favorite animal is the chicken and that's why the story is about one. My daughter and I both feel chickens deserve more respect, thus a story featuring a big magical chicken was a way of giving some of that respect.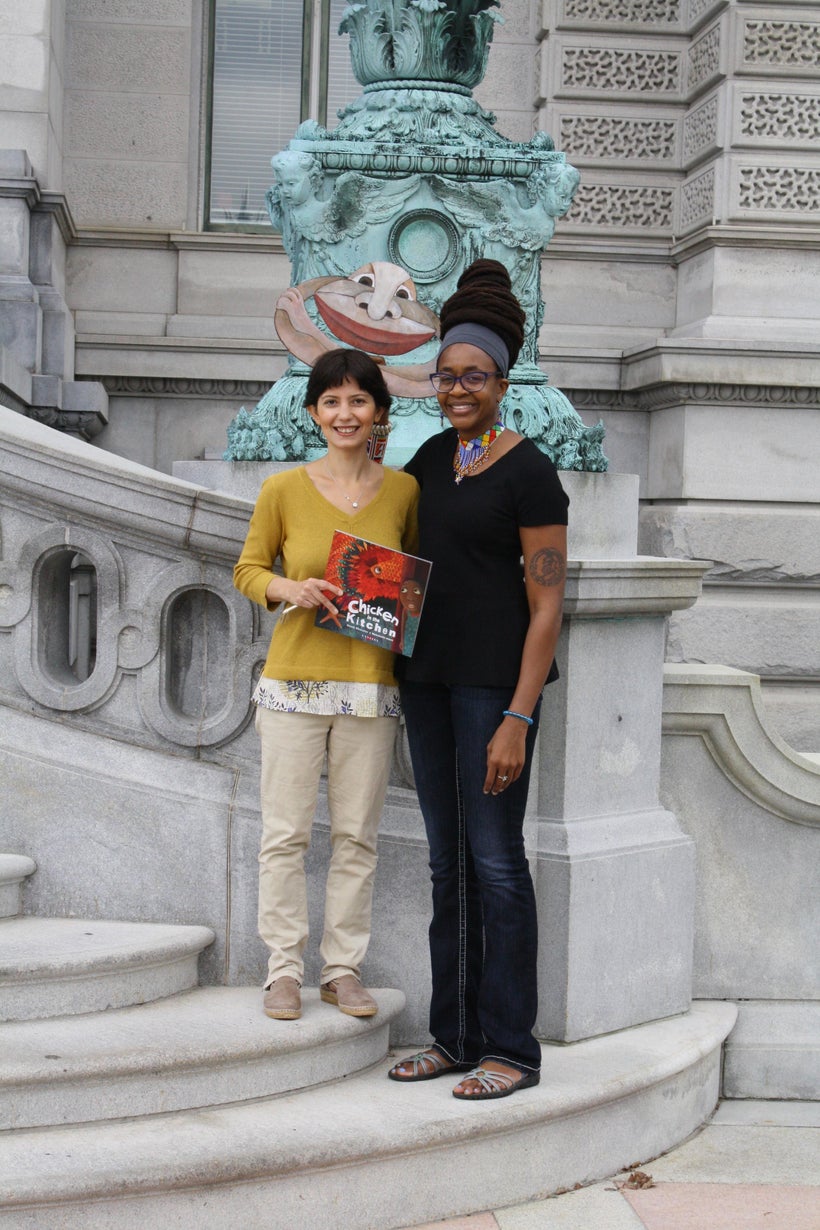 LK: Chicken in the Kitchen is also being translated into many other languages like Spanish. How do you think the translation will open up your work on a global scale?
NO: Well, by definition, translation opens your work to the rest of the world. What is it? Something like only 6 percent of the world speaks English? It's an honor and a privilege to have my work translated into other languages, exposing more of the world to my strange stories.
LK: What will your imagination bring next?
NO: Binti: Home, the sequel to my Nebula and Hugo Award winning novella, Binti, will be released January 31, 2017. And later in 2017, Akata Warrior, the long-awaited sequel to my novel Akata Witch will be released. I'm also working on a few secret projects that I can't reveal just yet.
Calling all HuffPost superfans!
Sign up for membership to become a founding member and help shape HuffPost's next chapter
This post was published on the now-closed HuffPost Contributor platform. Contributors control their own work and posted freely to our site. If you need to flag this entry as abusive,
send us an email
.