Twenty-thousand. That's the number of helium-filled balloons that it took to lift an artist off the ground on Sunday during a gravity-defying art installation reminiscent of the beloved Pixar movie, "Up."
For nine hours, the colorful array of party balloons suspended artist Noëmi Lakmaier before spectators inside of Australia's Sydney Opera House.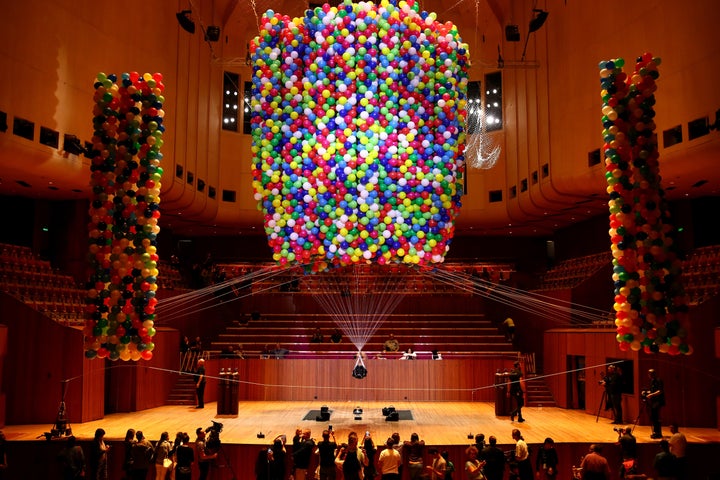 "Being frightened of what we want seems to push and pull, and leave us in a constant Catch-22, which sounds so uncomfortable, but in so many ways resonates with the fight between my body and the balloons," she continued.
According to Lakmaier's website, her artwork's theme aims at emphasizing and exaggerating "the relationship between object, individual and space."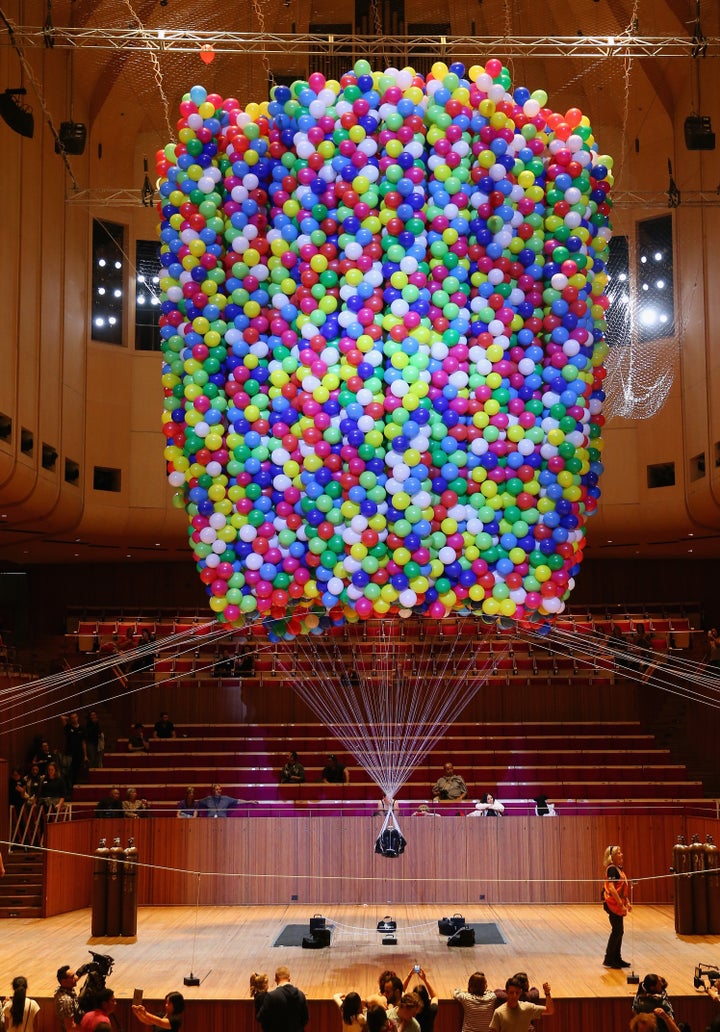 "Through the use of everyday materials as well as her own body and the bodies of others, she constructs temporary living installations ― alternative physical realities ― exploring the psychological implications of power, control and insecurity, the drive to belong and succeed as well as feelings of self-doubt and otherness," her artist statement reads.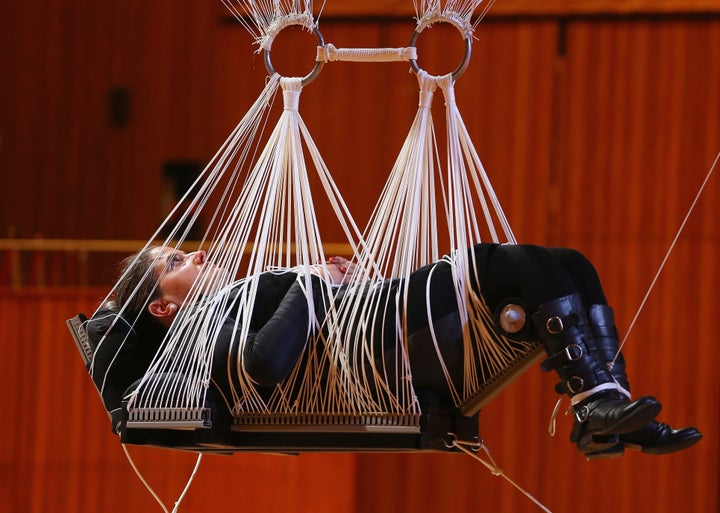 Being suspended in the air, relying upon the balloons to hold her, forces her to face that fear, she explained.
"In a sense, I'm not in control but really ultimately I am completely because I'm engineering the whole thing ― even if physically I'm not," she said.
The last time she performed the installation was in 2016 in London. During that performance, she stayed afloat for 48 hours.
REAL LIFE. REAL NEWS. REAL VOICES.
Help us tell more of the stories that matter from voices that too often remain unheard.
BEFORE YOU GO
PHOTO GALLERY
Schoolgirl discovers 'Excalibur' sword from Arthur legend lake