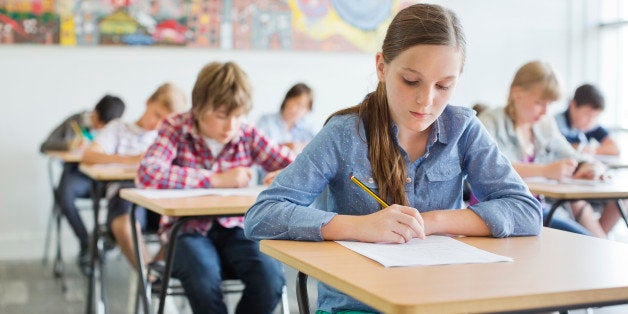 Hawaii public schools are getting off to a rocky start this school year. First, reports surfaced that many of the state's schools lack air conditioners. Photos of thermostats in classrooms show temperatures in the 90s, and teachers and parents say that children have a hard time focusing and learning in such uncomfortable environments. Only 12 of the 255 public schools in the state are fully air conditioned, according to the Garden Island newspaper, and a 2007 estimate put the cost of air conditioning all schools at $1 billion.
How does all this affect school children? Not well. Hawaii public schools, which generally rank very poorly nationally, are also suffering from chronic absences. Nearly two in ten school children in Hawaii were absent 15 or more days last year. Chronic absenteeism, as Civil Beat reports, "is widely seen as antithetical to both immediate and long-term student achievement."
Let's hope that this year, Hawaii schools can cool down, settle in, and make the grade.