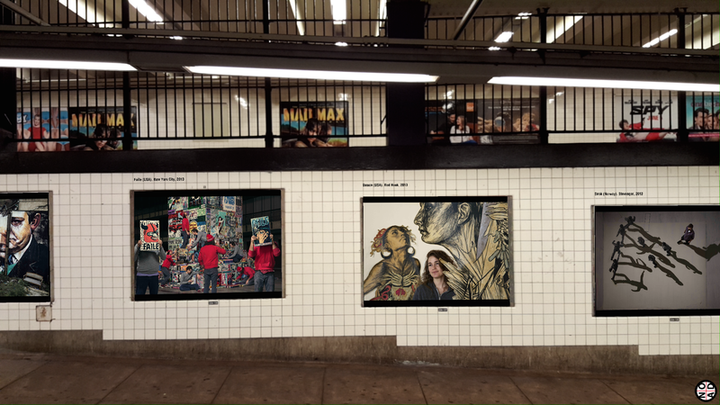 Few things are more aggressively unpleasant in the early morning than walking into a subway station emblazoned with advertisements broadcasting the latest Adam Sandler comedy, summer diet pill or sexually suggestive Seamless ad. 
Thanks to an app called No Ad, you can now swap out said brain-numbing endorsements with stimulating artworks. Goodbye sexist imagery and bad puns, hello contemporary art! 
The art-savvy (and free) app recognizes patterns on subway ads and compares it to a database of all circulating subway ads at the time. Just by pointing your phone at the image you wish to eradicate, the app will replace it with a work of art. Voila, a mobile, pop-up gallery at your fingertips. 
No Ad is curated by a revolving crop of artists and institutions, changing approximately every month. Thus the concept of a fluidly updating art gallery is transposed from white-walled cubes above ground to the concrete jungle below.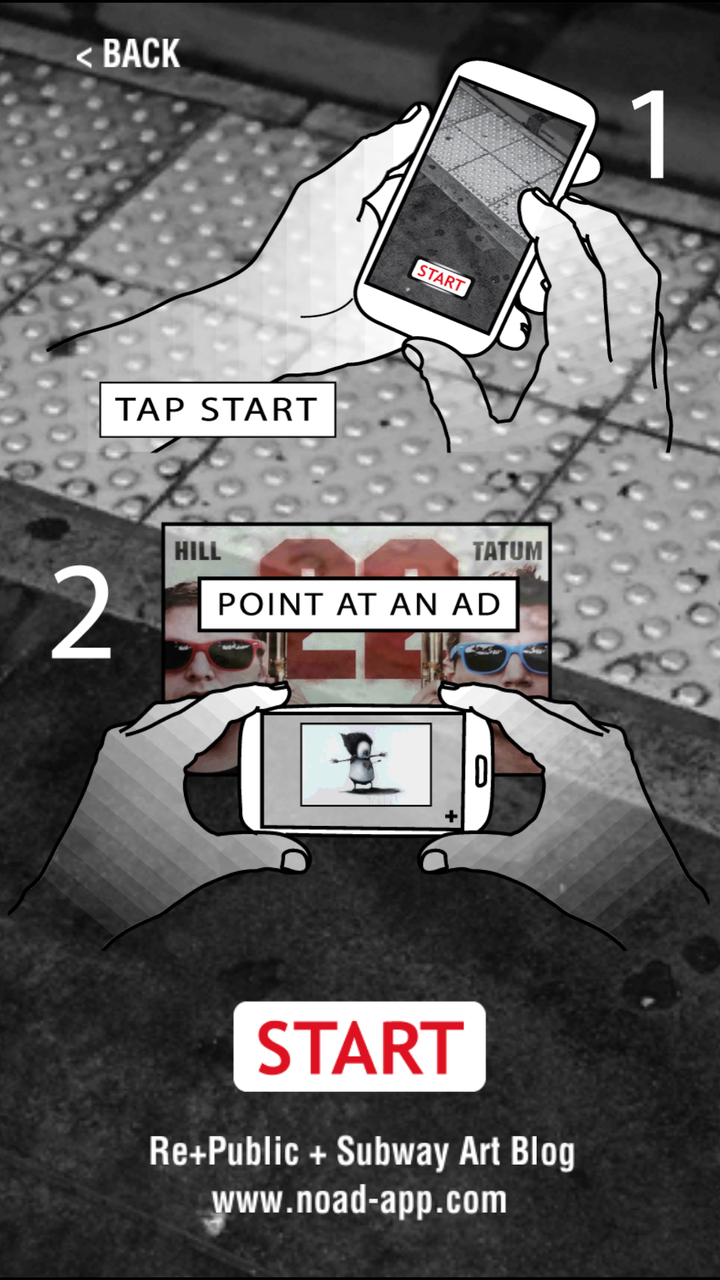 "There's something really nice about this, a kind of gallery space sitting in your pocket," Jordan Seiler, one of the founding partners of No Ad, explained to Atlas Obscura. "It's kind of like walking into a physical gallery, and not knowing what the artist is showing. The serendipity of discovery is important."
"Jordan represents the anti-advertising aspect of the app," Jowy Romano, the other founding partner, explained to The New York Times. "I'm more concerned with the bringing-the-art-into-the-subway aspect." Romano, a street art buff, also keeps a blog tracing subway art throughout the city.
The app illuminates an early glimpse at a virtually augmented future, one in which each individual's experienced reality can be self-determined, or even curated. "In a large part, it's an art project," Seiler noted. "We'd eventually like the city to embrace it as a tool for commuters and tourists to experience the vibrant culture of the city that's above ground, while they are traveling underground."
Goodbye, posters for the sequels to blockbuster movies we never wanted to see in the first place. Farewell, online degree program testimonials. Adieu, McDonald's bulletins and J.Crew placards and spooky Blue Man Group plugs. We won't miss you!
As of now, No Ad works only on the two-panel ads on New York's subway platforms. However, in the near future the app hopes to expand to ads inside of trains, as well as those throughout Berlin. And then, THE WORLD!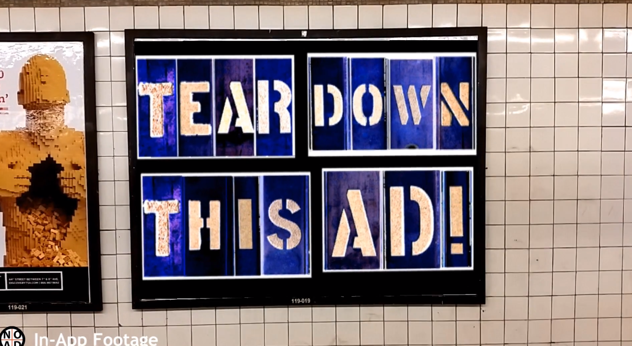 PHOTO GALLERY
25 Street Artists' Works From Around The World
REAL LIFE. REAL NEWS. REAL VOICES.
Help us tell more of the stories that matter from voices that too often remain unheard.