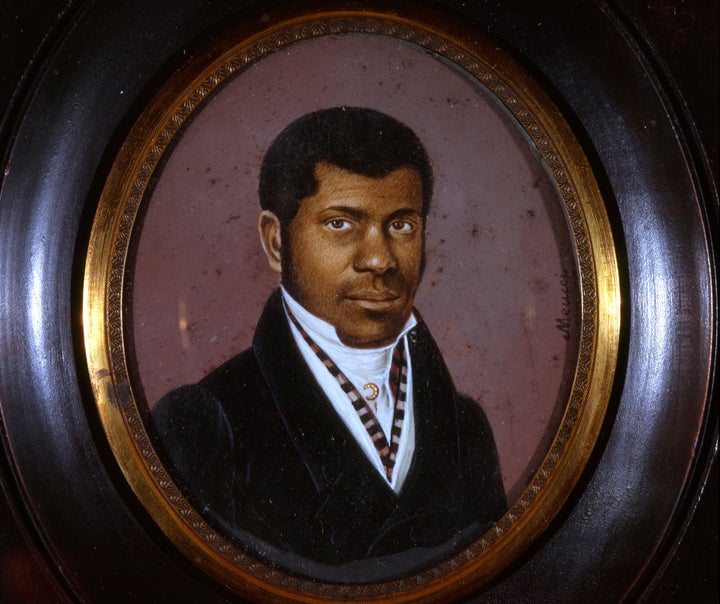 Black Catholics are a minority within the broader American Catholic Church, which has had to work hard to overcome decades of institutional racism. At the same time, they're also a minority within black American Christianity, which is overwhelmingly Protestant.
It's not a surprise then, that although at least 11 U.S. Catholics have been recognized as saints, none is black.
Now black Catholics across the country are joining forces to change that.
Xavier University of Louisiana, the United States' only historically black and Catholic college, announced Tuesday that it is teaming up with several national organizations to advance the sainthood causes of five black Catholic Americans.
The candidates are people like Pierre Toussaint, a former slave who started a school for black children in New York City and helped serve the city's sick and poor. There's Julia Greeley, another former slave, who was beloved in Denver for distributing charity to the needy. Henriette Delille in New Orleans and Mary Elizabeth Lange in Baltimore both founded religious orders. Augustus Tolton, believed to be the first black Catholic priest in the U.S., was forced to travel to Rome for seminary because no American school would accept him.
These black men and women of faith are already well known in the local Catholic communities that are championing their sainthood causes. In fact, Lange, Tolton and Greeley have been declared "Servants of God" by local bishops ― the first official step in the four-part canonization process. Delille and Toussaint have been declared "Venerable" by the Vatican, which means they're at the second stage.
Xavier President Reynold Verret told HuffPost he hopes bringing these regional initiatives together under one roof at Xavier University will help the community focus its resources.
"It takes quite some time to be able to gather the work that needs to be done," Verret told HuffPost. "We think we'll be able to accelerate the work and move forward in a better way, with resources and time and effort. These things are precious, and we need more of them to move these cases forward."
"Together we could push forward a little faster."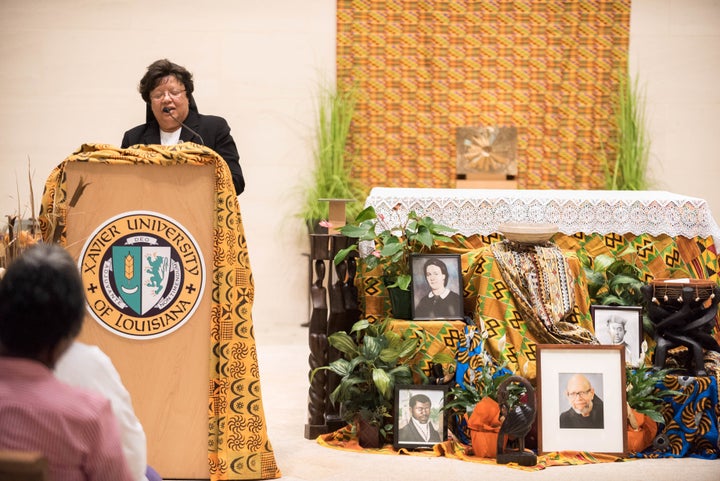 Verret credits two black Catholic leaders, Bishop Joseph Perry of Chicago and Rev. Canon A. Gerard Jordan, a Louisiana native, with starting the conversation about pooling resources for these sainthood causes. The initiative also has the support of several prominent national groups for black priests, seminarians, deacons and religious sisters.
One of the biggest challenges Verret foresees is fundraising to help with research and staffing. The plan is to create a resource center at Xavier's Institute for Black Catholic Studies that will serve as a gathering point for scholarly work focusing on the lives of the five candidates.
The modern-day canonization process can take decades or centuries. After being declared Venerable, candidates have to be associated with two miracles before they can be recognized as saints. These miracles need to be meticulously investigated and documented, then presented to the Vatican and affirmed by the pope.
As a relatively young country, the United States has only produced around 11 saints. While there are numerous Catholic saints of African descent ― St. Augustine, St. Benedict the Moor, St. Martin de Porres, among others ― there are no black saints from the United States.
There are a number of reasons for this lack of representation, according to Matthew Cressler, a religion scholar at the College of Charleston who studies black Catholic history.
For starters, the black Catholic community is relatively small. Most black American Christians belong to historically black Protestant denominations, such as the National Baptist Convention. Only 5 percent of African Americans are Catholic, according to the Pew Research Center.
On the other hand, while close to 60 percent of American Catholics identify as white, only 3 percent identify as black.
"For most of its history in the U.S., the institutional Catholic church has been European and white," Cressler told HuffPost. "That doesn't mean American Catholics have all been European and white. But the people who have been running Catholic institutions and governing church culture [have been]."
"The same racism that applied to American churches throughout the country applied to Catholic churches, especially in the South," Verret said.
As a result, he said, there's a good chance that "large white churches would not have known about the lives of these individuals."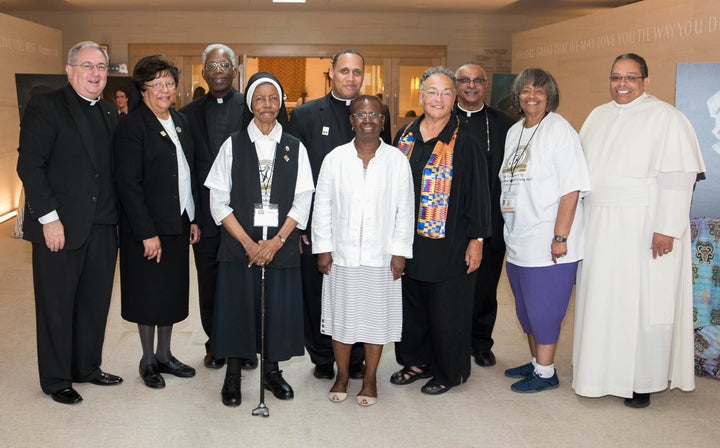 In addition, the process of canonization is one that takes significant financial, political and cultural capital. This has presented a significant challenge for black Catholics in the U.S.
Set against that backdrop, the joint canonization initiative can be seen as an effort by today's black American Catholics to have their contributions to the U.S. church recognized on an institutional level.
"Causes for sainthood always say at least as much about the communities championing the cause as they do about the potential saints themselves," Cressler said.
The canonization of a black saint is a way for black American Catholics to have their contributions and history recognized by the church at large.
Verret told HuffPost he believes all Catholics ― regardless of race ― can look to these five black Catholic individuals for examples of how to live a life of service and charity.
He added that there's a certain "charism" ― a unique, divine gift meant to help Catholics be of service to others ― that comes from the community of Catholics descended from slaves.
"For black Catholics, this reminds us of our long stewardship within the church. That we've been here and that we have much more to do."
Related
Before You Go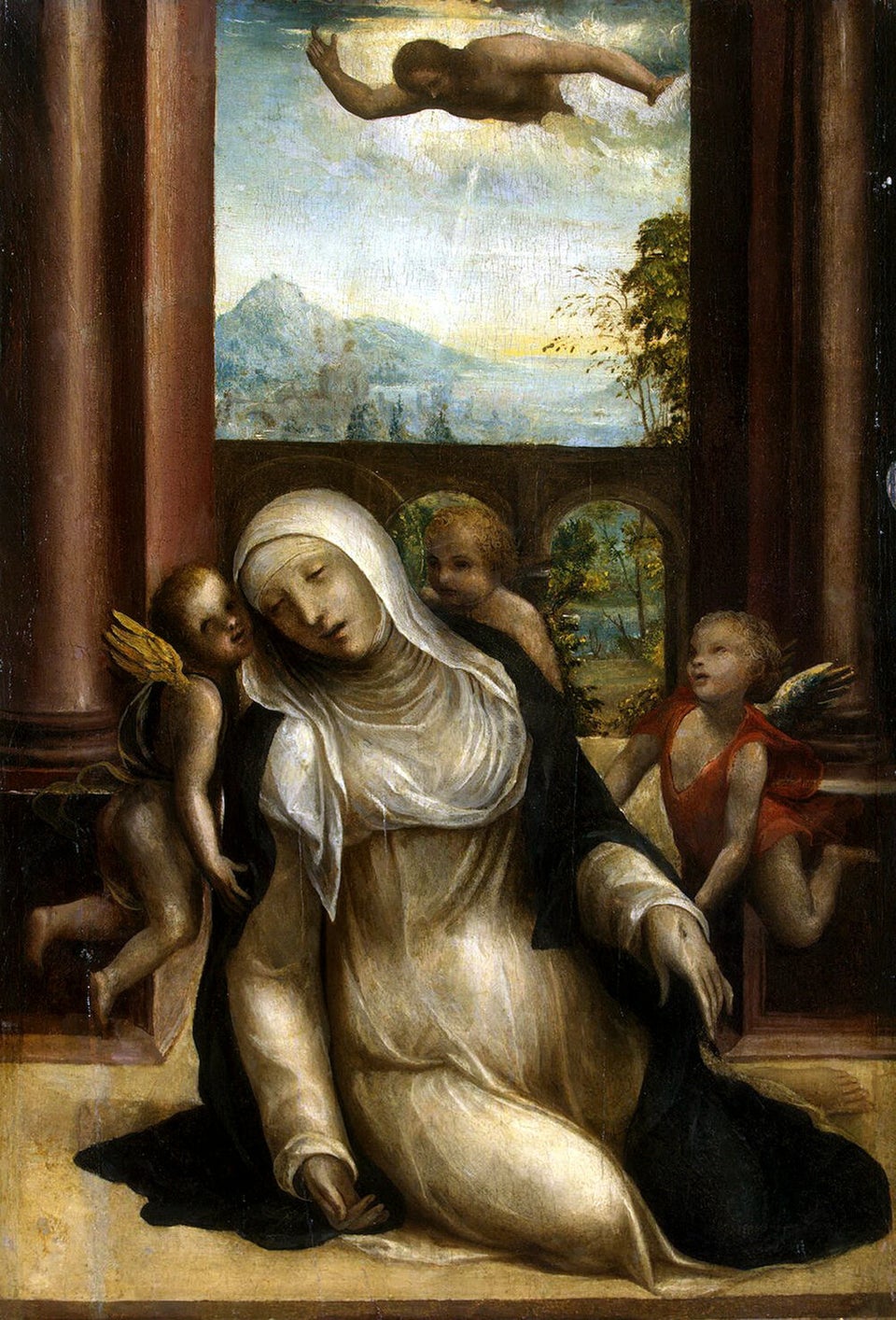 13 Women Mystics Who Helped Shape Christianity
Popular in the Community