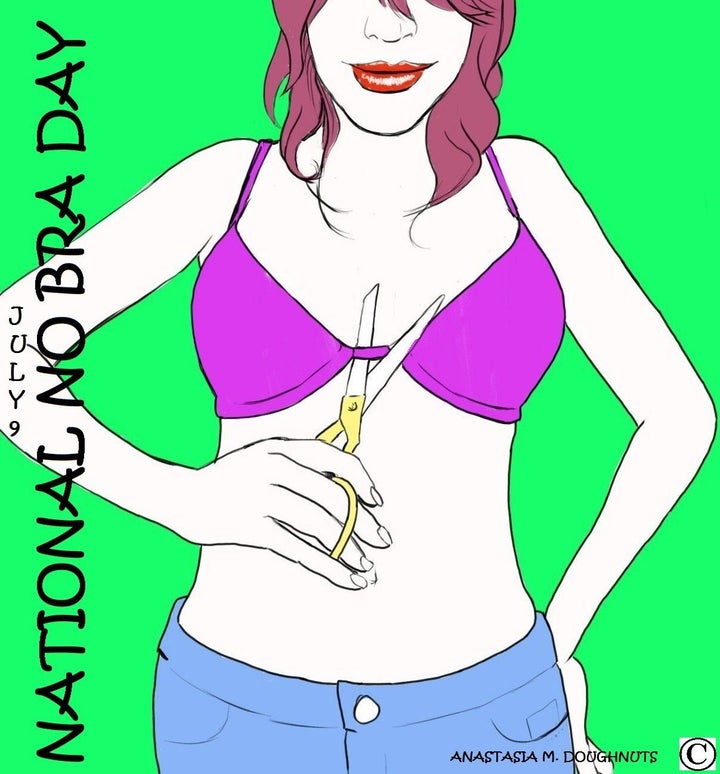 Mark today in your calendars, Friends. July 9th is national No Bra Day.
According to the event's official website (this is serious business), "Boobies are fantastic... We all think so. And what better way to express the way we feel than to support a full day of boobie freedom?"
Of course the organizers of No Bra Day are far from the first to extol the virtues of going brassiere-free. Hallie Seegal blogged for HuffPost about making peace with her small breasts and ditching bras for good last July: "It was as if I had finally opened my eyes. That was that. Since then, it's just been me and my small boobs, hanging out together. And I'm happy," she wrote.
And the relief one feels when taking off a bra has been a frequent topic in our weekly round-up of the best tweets from women. During the last week of June Kdn tweeted, "Having one of those days where I have to take off my bra during my car ride home from work." A few weeks earlier, Charlene de Guzman tweeted, "'Living the dream,' I said dryly, as I took off my bra and threw it on the kitchen table." Unsurprisingly, today has inspired even more praise of the bra-free life from the women of the Twitterverse (see some of them below).
Not everyone is excited about No Bra Day, though. Victoria's Secret admitted that this day of celebration isn't so good for business:
How do you feel about not wearing a bra? Tweet @HuffPostWomen using the hashtag #NoBraDay.
LOOK: Women Tweet About #NoBraDay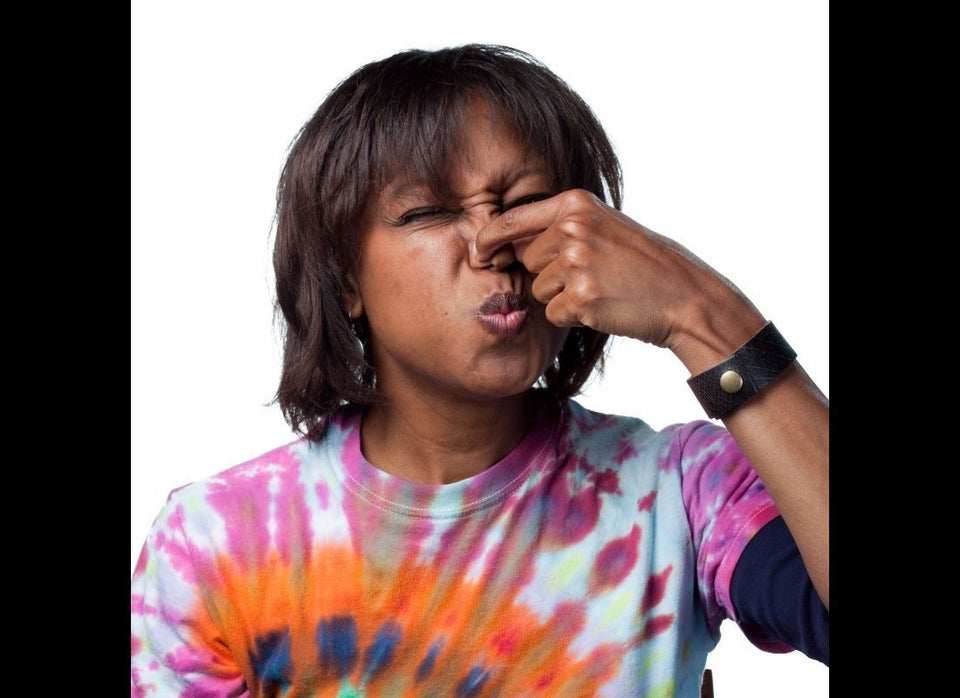 Tips For Washing Your Bras