If you can afford a PR firm, take that route, but if you don't have any budget you can still generate media attention on your own, just be wary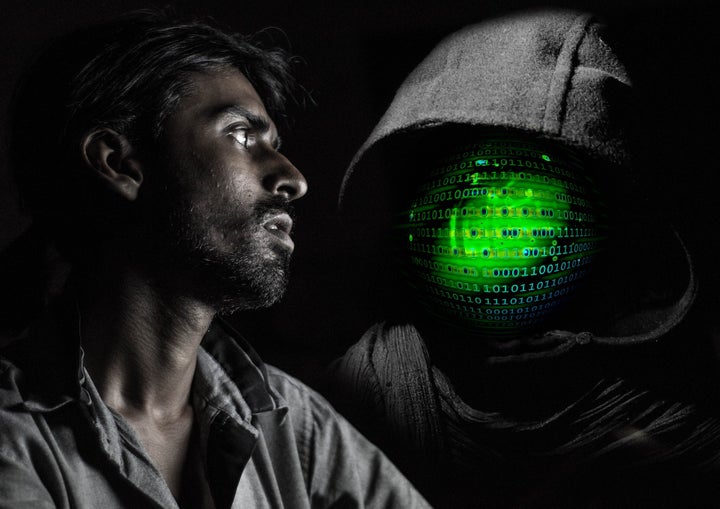 You have an outstanding product or service the world needs to know about, but as a startup or small business, it is easy to get drowned out amidst the sea of big dogs and PR darlings already dominating your marketplace. To make things worse, your startup may not have the resources necessary to hire a PR firm to get the word out for you.
I shouldn't be saying this, but it is possible to conduct your startup's PR on your own. It is one more job to add to an already long to-do list for busy founders, but provided you are willing to put in the work to learn the discipline's strategies and tactics, doing it on your own could be kind of fun.
But then, there's another barrier – in the world of PR, where pitching to the media involves lots of research, planning, emails, calls and follow-ups – how do you avoid getting overwhelmed while keeping track of all the contacts you've reached out to? How do you truly know whether or not you are following up with your contacts in an efficient and effective manner? Did you embargo the pitch? Offer any exclusives? Or maybe one of your target journalists' asked for more background information to back up your pitch? Do you have that?
Set yourself up for success
As you see, outreach can involve a lot of back and forth communication throughout your pitch cycle, but you can keep the process simple by doing this: every time you reach out to a journalist for the first time, rather than view them as a journalist, instead consider it a 'deal' to add into your pipeline. As a startup founder, that's language you likely understand. And you also understand that sometimes it takes more than one touch, and that with each touch you have to add value with a contact in order to close a deal.
As the media pitch progresses, you can simply move each opportunity from one stage to the next by using the following outreach stages (or customize for your needs):
Initial Pitch

Follow Up #1

Follow Up #2

Follow Up #3

Contact Made

Revisit Next Month

Placement Secured
A target publication can skip from step one to five very quickly, but should the pitch get stuck, a pipeline-based system will help you to identify the need to progress the deal, or a problem that should be overcome. It will also help you to work out your task priorities, for example by showing which deals are active or at a crucial stage and in need of your attention, and which one's can wait.
Tracking these actions can be done in Google Sheets, or Excel, but some people 'upgrade' to CRM software, such as Pipedrive or Bullhorn. Most importantly, these pieces of software prompt you to take the next step in your pitching process, which is the best way to position yourself for the results you seek, and do so in a manner consistent with sales.
Another advantage is that you can integrate these programs with Gmail, tying together the complete conversation with a media contact to the pitch opportunity – including stakeholders such as editors or writers on your team – and seeing where the pitch is in the funnel at any given time. You can use Google Spreadsheets or Excel for free, but having a visual platform where you can lay out all of your contacts on one screen will help you keep track of and properly follow up with the contacts you build during your hunt for exposure.
As you mull over whether your PR efforts can benefit from a sales-oriented CRM, below are three tactical PR steps you can use to start driving media discussions. Before you get started with writing your pitches it's important to first know the fundamentals of a pitch. Pitching involves engaging with and quickly gaining the interest of a journalist; after all, that first impression can make or break your desired placement.
Find relevance
Whomever you pitch to should have some connection to what you're pitching. Some questions to ask yourself at this point may be:
Are they an expert or influencer?

Have they written about this topic?

Do they have a strong audience base, and is it one you want to reach?

Are they actively looking for stories on your area of expertise?
Developing a relationship with your contact first may make it much easier for you to pitch your story. How do you do that in this day and age? Some tactics could include following their work over time, Tweeting at them and sharing their content, commenting on their stories, and more.
Composing the email
When contacting a stranger for the first time to ask for a favor, you have two choices: you can be friendly and down-to-earth, or confident and businesslike. Which approach you take depends on who the contact is and the purpose for reaching out to them (this is where your research comes into play). Below you will find a sample introductory email for two different approaches:
Example 1: Product Launch:
Dear [enter journalist name],
You've written some really interesting articles recently about the lax security at VIP lounges. It's that old truism – money talks. I thought you might be interested in something my team and I just launched.
Have you ever been stuck at work and dying to eat your favorite Chipotle burrito? But snag, they don't deliver? Well, imagine a world where every restaurant, even your favorite hole in the wall that can barely keep up with the crush, does deliver. We're making it happen, with our team of meal heroes on scooters!
Basically, you call the restaurant to order and then call us to arrange the pickup and delivery: [provide link]
Could you let me know if this is a good fit for your audience? We can throw in an exclusive coupon for them – first delivery free -- suddenly a few more people just became employee of the month at their workplace!
Example 2: Personal Angle:
Subject: Got a good story for you about the extremes entrepreneurs go through (involves not showering much)
Dear [insert journalist name],
I saw on Twitter that you are writing an article about the extremes entrepreneurs go to in bootstrapping their startups. I've got a good example for you. I actually slept in my car while I ran around the Valley pitching investors. My gamble (and slightly less frequent showers!) paid off. I secured a $100K lifeline, giving my company enough runway to takeoff.
I'll be happy to provide a few solid insights about how to decide if a big sacrifice like this is worth it. If you're interested, I can provide the rest of the details by phone.
After composing the email outlining your intent, you'd want to follow up again, possibly with another email or a call, and then another, and this is where things can get jumbled.
Sending an email may have you sweating bullets – but getting a response will be the most difficult part of your outreach. Luckily, there are a couple of key follow up tactics that work very well, especially when working with influencers at the top of their game.
Prove that you are worth talking to by emphasizing related press you've already received – just be careful that you don't pitch a similar story to this new contact.

Follow up about once per week, or as often as you see fit until they respond. Don't be a stalker, however. Keep in mind that just because they haven't responded doesn't mean they're not interested – journalists are crazy busy.
At the end of the day, it is important to build organic relationships with media contacts over time and by showing your startup's growth and traction. If you can find $5k per month to spend with a PR firm, I'd advise going that route as that $5k will save you numerous headaches and protect you from missteps with the press. If, however, you are in cockroach mode and have zero funds, then go at it alone, but be smart about it by using a familiar CRM platform to make sure you keep track of every relationship and ensure you follow up on every opportunity appropriately.
Related
Popular in the Community