In just a few years time, photographer James Marcus Haney went from never having been to a concert, to befriending and working with many of today's biggest artists.
His story began at Coachella 2010, where he went to great lengths to see the music he loved, hang with friends, and land a girl he'd been chasing.
Not having the means to afford an actual ticket (or the gas to get him there), Haney, a USC film student at the time, managed to sneak into the festival -- cameras rolling the whole time. His success in Indio lead to repeating this formula flawlessly at festivals around the world, and eventually being discovered as a talent of his own.
Little did he know the film he'd been capturing at these shows would lead to a documentary picked up by MTV called "No Cameras Allowed," and a career as one of the most sought-after photographers in music.
Deroche: How many festivals have you snuck into? Have you ever failed?
Haney: No. I've gotten kicked out of festivals, but never haven't gotten in. I've probably been to 50 festivals, and snuck into around half.
Deroche: What have been some of your strategies for getting past security?
Haney: You gotta go early. The earlier you go, the more time and insight you have to not get caught as well.
Also, the angry suit look. The always pissed-off industry person, always texting on the phone, not wanting to be there... that's gotten me so that I could hide in plain sight really. That's how I got to see Paul McCartney from the photo pit at Bonnaroo last year.
Brandon Deroche: How do you feel about your film inspiring thousands of kids around the world to try and sneak into festivals?
James Marcus Haney: I do feel a little bad about that because if the film is seen and people mobilize, the festivals are going to have a bit more work to do security-wise. Although with RFID, and all the technology advancing so fast, it's not as easy as it was.
The problem with the pitch trailer is that it sets up the film to be all about sneaking in. The film is much more personal than that. It's like a coming of age story set against the music festival background. It's not like a "how to" guide. A lot of festival folks aren't stoked because they think a feature film is coming out as a guidebook to show how to breach security.
Deroche: Before going to that first Coachella, did you ever have the intention of creating this film?
Haney: The whole motivation to get into the concert wasn't to make a movie. It wasn't to meet the bands. It was literally to hear them and watch them play, and that escalated as each festival went on, and I just went further and further. The root motivation of this entire film was just so I could see the bands play. I was willing to go all that length because I love music. I didn't know I was making a movie until many, many festivals later.
My friends were there, this girl I really liked was there, and I wanted to see the music.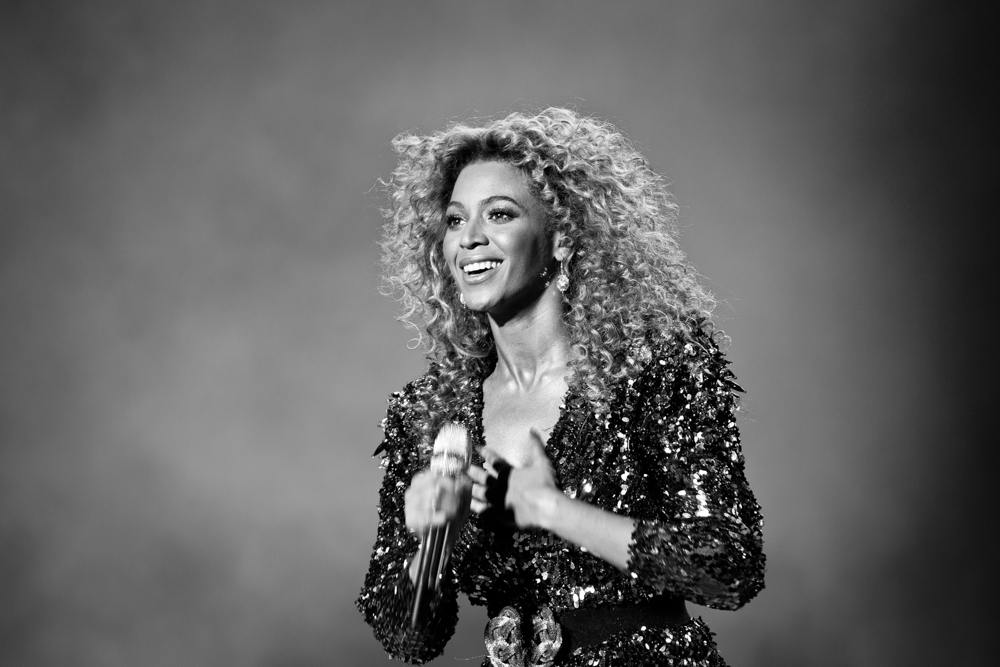 Beyonce
Deroche: How would you respond to someone who says the doc is scripted or fake?
Haney: People are really getting jazzed up about this being a whole MTV scripted production that the record labels are in-on to promote their music. It's a hoot.
I made this film start to finish completely without MTV's involvement. We finished the film, and then we licensed it to MTV. They ordered no notes on it. They didn't change a frame of it. So what you're going to see on MTV is exactly the film I made.
Deroche: What's it been like going from being stuck on the outside to the inner circle of music so to speak?
Haney: The perfect example is Bonnaroo to Bonnaroo over 4 years.
My first Bonnaroo I snuck into, went into the photo pit, got elbow to elbow with all the photographers where everyone's fighting for the shot, and really learned what that was all about before getting kicked out of the festival.
Compare that to this Bonnaroo of being onstage with a headliner - the only one allowed anywhere near the stage with a camera, and having full access to walk wherever I want.
There's a moment where I'm on stage, seeing the Bonnaroo arch in the background, the artist and all those people in between, and I'm just looking around thinking photographically this is my stage. The thought that 4 years ago I was hitchhiking and got kicked out is really mind blowing for me... bizarre and surreal.
Deroche: What have been some of your favorite moments?
Haney: On stage with Mumford and Sons on the Pyramid Stage at Glastonbury. That's the highest order of stage ever.
The Mumford and Sons train tour with Edward Sharpe and Old Crow Medicine Show. I was a kid that had never seen the other side of the veil, never conversed with a musician at length before. To be thrown on a 1940's vintage train living with some of my favorite bands... because it was such a unique tour everyone was in the highest spirits ever. It was just this euphoria nonstop. Absolutely magic.
Being at the Grammy's a couple years in a row, sneaking in.
Walking up to the Wiltern and seeing the line go around the block like you see at shows. Having my name outside the door of the dressing I've been in maybe 20 times photographing bands. There's so many moments.
Deroche: What do you want to do yet with your career?
Haney: I love music, I love documentaries, I love photography. I don't think I'll ever stop doing that stuff. I'm really excited to get back into the narrative world. I want to get into doing documentaries that are more human issues. Documentaries that do more than entertain. The one's that do get people moving, thinking, acting and progressing. Doing films that get people asking questions. That's really where my heart is.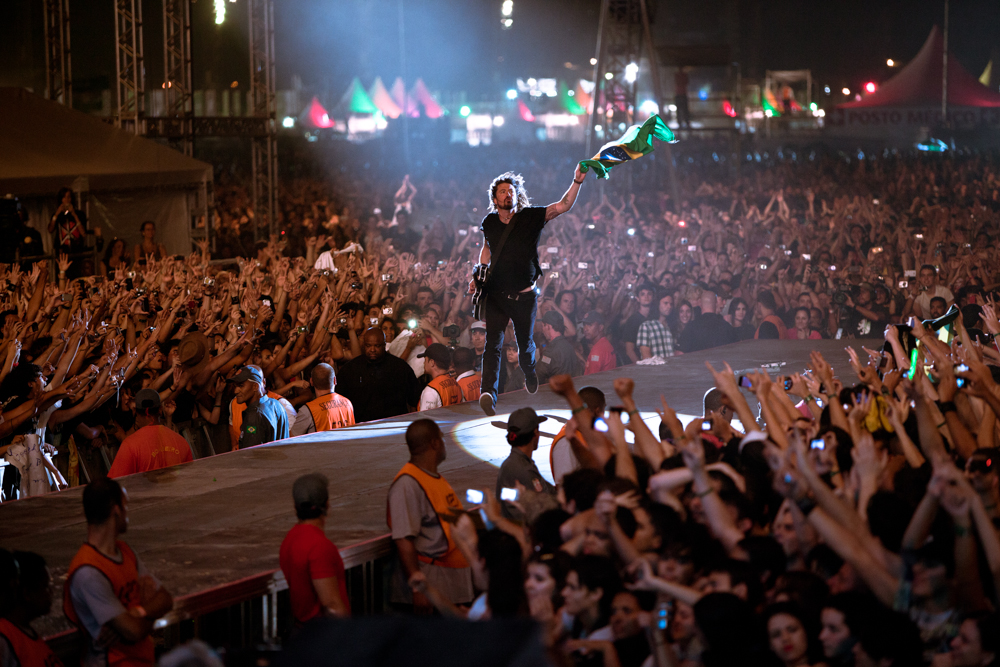 Foo Fighters
Deroche: What advice would you give to someone looking to follow in your footsteps?
Haney: Shoot a shit ton even if you don't have a press pass. A Jay Z photo that changed my life was taken from in the crowd. Get your work out. The more you do, the more people will start asking. You'll start small and grow.
"No Cameras Allowed" premieres on MTV on August 29th at 10pm PT/ET and will also air across many of MTV's international channels (check local listings).
All photos shot by James Marcus Haney and used with permission. You can view more of his work here. Watch Haney on Conan Tuesday night.
Calling all HuffPost superfans!
Sign up for membership to become a founding member and help shape HuffPost's next chapter