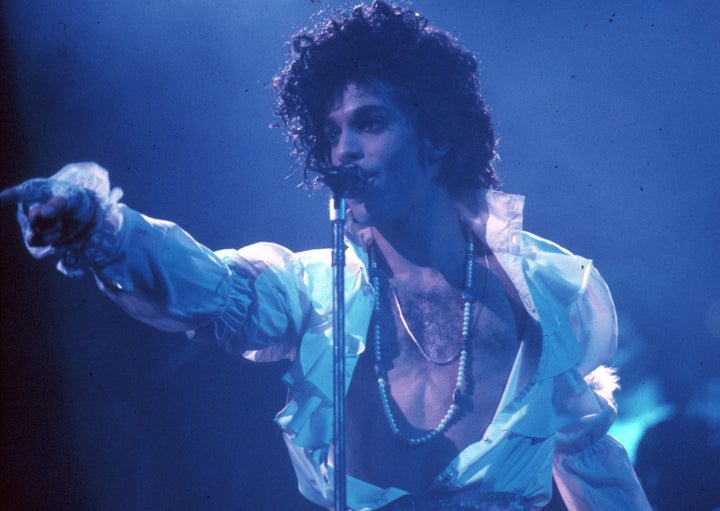 No one will be charged in the accidental overdose of musical artist Prince, a Minnesota county prosecutor announced at a Thursday press conference held almost exactly two years after the singer's untimely death at age 57.
Prince died by ingesting an "exceedingly high" amount of fentanyl, an opioid many times stronger than morphine or heroin. Carver County Attorney Mark Metz said the drug was contained within counterfeit Vicodin pills found around the singer's Paisley Park compound outside Minneapolis.
Authorities could not determine who provided Prince with the deadly pills. 
"In all likelihood, Prince had no idea he was taking a counterfeit pill that could kill him," Metz said. No suspect emerged, he said, during the "painstaking and thorough" investigation by the Carver County Sheriff's Office, which was coordinated with "several federal, state and local agencies."
Prince had been addicted to pain medication for years and was dealing with it privately, according to Metz. The county attorney stated that Prince's doctor, Michael Schulenberg, had prescribed him the painkiller Percocet, but that medication does not contain fentanyl, the substance that ultimately killed the singer.
Schulenberg's lawyer has challenged the claim that he ever prescribed opioids ― a classification that includes Percocet ― to Prince or "to any other person with the intent that they would be given to Prince." 
Authorities found a "significant number" of pain pills hidden all over Paisley Park in bottles other than their original pharmacy containers, Metz confirmed. 
"Prince's death is a tragic example that prescription opioid addictions and deaths do not discriminate," he said. 
On April 21, 2016, the singer was found unresponsive in an elevator at Paisley Park, where he maintained an elaborate recording studio. Emergency responders attempted to revive him at the scene but were unable to do so. 
The week before, Schulenberg reportedly prescribed Percocet meant for Prince to his friend Kirk Johnson, which the doctor allegedly said was done to protect the singer's privacy. Shortly afterward, while on a plane, the singer passed out and was reportedly given Narcan, an emergency treatment for suspected opioid overdoses.
Schulenberg has agreed to pay a $30,000 fine to settle a federal civil charge that, according to Metz, has to do with writing a prescription under a false name. 
REAL LIFE. REAL NEWS. REAL VOICES.
Help us tell more of the stories that matter from voices that too often remain unheard.