As droves of states wiggle out from some of the toughest components of the much-maligned federal No Child Left Behind Act, school districts in states that were denied waivers from the law's strictures want a piece of the action. Not so fast, says a coalition of eight civil rights groups.
In a letter these groups wrote to U.S. Secretary of Education Arne Duncan -- and forwarded to The Huffington Post Monday morning -- they argue that the price of giving school districts that kind of flexibility is too high, espeically when it comes to student achievement.
"We're asking you to hold the line now," the groups wrote. "Moving away from a system of statewide accountability ... will result in different expectations for students from one district to the next. Considerable experience tells us that ... [for minority groups], different expectations far too often means lowered expectations."
The letter was signed by the Education Trust, the National Center for Learning Disabilities, Democrats for Education Reform, the National Indian Education Association, the National Women' Law Center, the League of United Latin American Citizens, Easter Seals and the Council of Parent Attorneys and Advocates, Inc.
"We are very very worried about the precedent that this waiver would send," EdTrust's Daria Hall said in a phone interview. "We'd be in this new era [where] every district can define their own accountability systems, their own expectations for what ... improvement and gap-closing is."
Hall is concerned that having districts set their own accountability systems would leave "expectations blurred across district lines," making it hard for parents and students to move between districts.
President Barack Obama campaigned in 2008 on the idea of overturning NCLB, the 2001 reauthorization of the Elementary and Secondary Education Act that mandated annual standardized testing for students across the country. The law also required schools to make "adequate yearly progress" (AYP) on these exams. While many lauded NCLB for exposing score gaps among different groups of students, even its initial cheerleaders now agree that it was meant to be refreshed. Some critics say it was too punitive in punishing schools that failed to make AYP, a measure often deemed arbitrary.
Obama gave Congress a Fall 2011 deadline to rewrite the then long-since-expired law, but that didn't happen. So he and Duncan moved ahead with a plan to help states move out from under NCLB's strictures without legislative action: The U.S. Education Department gave states waivers from AYP if they agreed to adopt elements of the administration's education agenda, such as teacher evaluations based, in part, on student test scores.
California didn't exactly comply with everything the administration asked for, so its NCLB waiver request was denied. Now, a group of school districts in the state -- known as the California Office to Reform Education, or CORE -- wants to go over the state's head to get its own waiver. CORE includes school districts in San Francisco, Sanger, Oakland, Sacramento, Long Beach, Clovis, Fresno, Los Angeles, Garden Grove and Santa Ana. Their waiver request is now under peer review at the Education Department.
But some disabilities advocates are worried about the precedent the CORE waiver could set if approved, since it doesn't address testing for students with disabilities.
Until now, states have created modified assessments for students with disabilities -- and in some states, these exams rely on different standards, cutting students off from obtaining a diploma. California is one such state.
"They're putting too many students off track to get a regular diploma to make it look like most students are passing tests," explained Laura Kaloi, the policy director for the National Center for Learning Disabilities.
The state NCLB waivers only allow students with the most severe disabilities to take modified exams. But since California was denied that waiver, and since the CORE waiver application doesn't address the issue, Kaloi remains concerned that some students with disabilities in both CORE and other California districts will continue to be denied diplomas.
"By virtue of the CORE application being silent, and the Education Department not answering the question of whether the district [that receives a waiver] would follow the state waiver guidelines or state policy ... you're creating two standards within the same state," she said.
Representatives for the Los Angeles Unified School District and the Department of Education did not return requests for comment on the letter.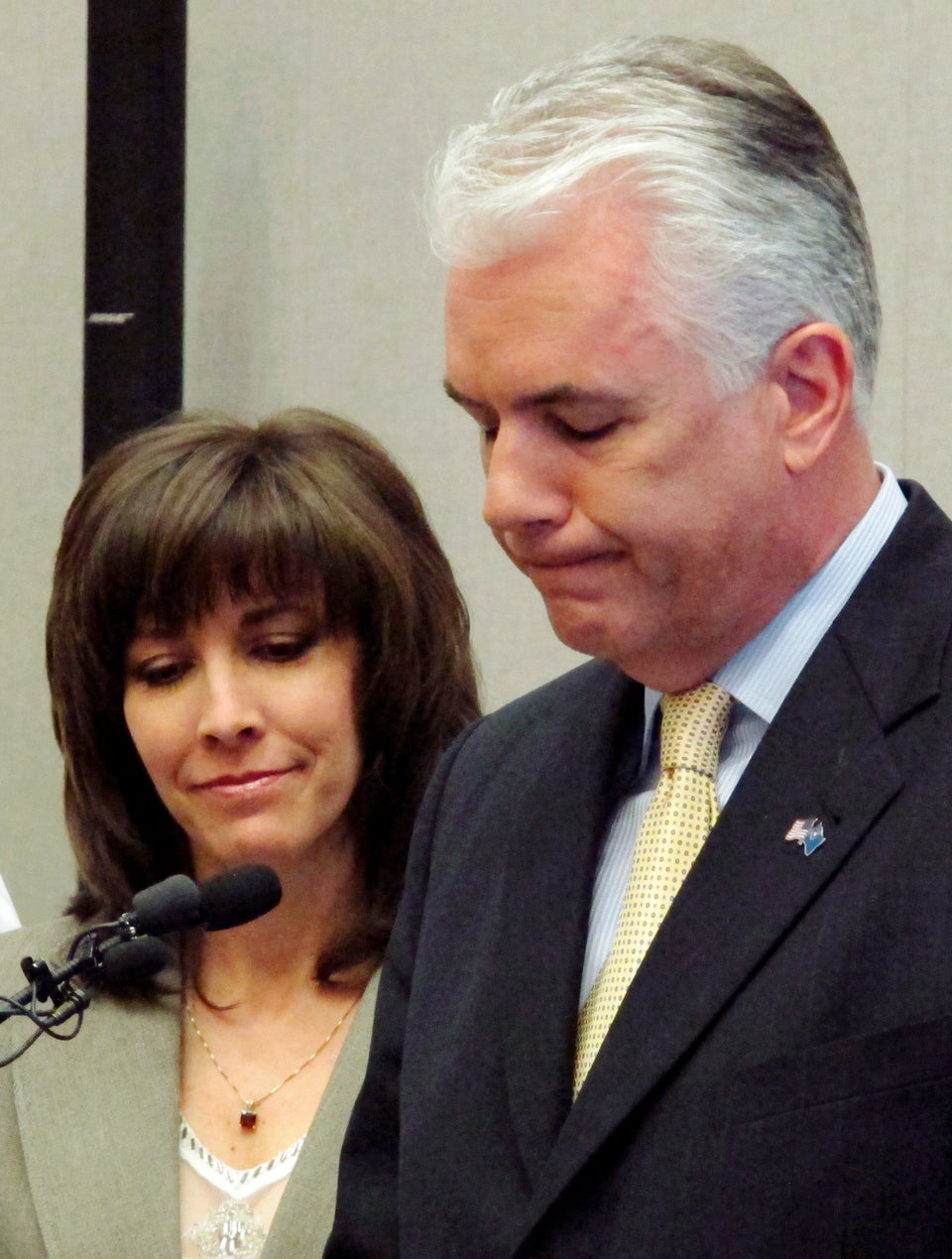 Biggest Political Hypocrites
Popular in the Community