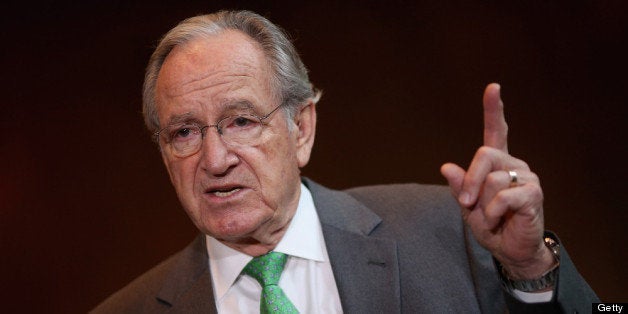 "There is, in some ways, a philosophical difference," said Sen. Tom Harkin (D-Iowa), who chairs the Senate Health, Education, Labor and Pensions Committee. "Should we just say to states, go it on your own? Whatever you want to do, just go it on your own? Or are we going to set up a partnership with the states."
"This is what I think we're debating: Who's in control for ensuring every child is prepared for college or career?" said Sen. Richard Burr (R-N.C.).
Last week, Harkin released his bill to reauthorize No Child Left Behind. The bill would keep the NCLB's testing regime, while adding some flexibility. It would also back off the law's much-derided "Adequate Yearly Progress" reports, but still include performance targets for schools.
Sen. Lamar Alexander (R-Tenn.), a former Secretary of Education who now serves as the committee's ranking member, followed up with a competing bill. Alexander's bill would shift more power to states, and relies on data reporting -- and not consequences for those results -- to hold states accountable for students' performance.
On Tuesday, Alexander introduced his rewrite as an amendment to the bill. The amendment would radically change Harkin's bill -- it is about one-fifth of the length. Alexander called Harkin's bill the vehicle of a "national school board" that is too prescriptive on expectations for states and school districts. Schools, Alexander said, are currently crippled by the NCLB's existing mandates and the Obama administration's policies. "It [the Harkin bill] would not only freeze these mandates, but also double down," he said.
Harkin said that Alexander's substitute "takes us way back" to the days when the federal government let states underserve poor and minority kids. "States and districts have repeatedly … consistently failed low-income children in this country," Harkin said.
Notably, Sen. Mike Enzi (R-Wyo.), who cowrote a bipartisan NCLB bill with Harkin last year, supported Alexander, saying that it was the performance goals that made him disagree with Harkin's option. "I have some difficulties with the bill that I think the Alexander amendment has fixed," Enzi said.
Ultimately, the committee voted down the Alexander amendment along party lines, with 12 saying no and 10 voting for the measure. This means that the committee will proceed to mark up the Harkin version.
No Child Left Behind is the name of the 2001 bipartisan reauthorization of the 1965 Elementary and Secondary Education Act. It expired in 2007. The measure increased the federal government's reach in the country's schools by requiring that schools with low-income students meet annual goals, as determined by standardized tests, in order to qualify for federal money. Since then, the law has been criticized as overly punitive and for creating a culture of "teaching to the test."
The committee is expected to vote on amendments to the Harkin bill through Wednesday. Even if the bill gets through committee and passes through the Senate floor, it is unlikely to be signed into law because the predominant legislative vision in the House varies significantly. If no alternative is passed, the current No Child Left Behind law will continue to stand, along with the Obama administration's waiver system.
Sen. Patty Murray (D-Wash.) introduced an amendment that would require states to break out their reporting on students' performance further, to include a group on students connected to the military. "We ask so much of our service members and their families, but we don't have any programs in place to study the impact that life in a military family can have on a child's education," Murray said. The measure passed the committee, with all Democrats and one Republican -- Kirk -- voting in its favor.
Enzi introduced an amendment that would have walked back the performance goals in Harkin's bill, but that got voted down.
The committee also discussed the merits of competitive grants. The Obama administration often touts its record of leveraging change through competitive grant programs such as Race to the Top. Rural states often respond that because they have less grant writing capacity in their central office, they are left out of such programs. Sen. Al Franken (D-Minn.) offered impassioned support for such programs at the hearing Tuesday, and the committee voted down an amendment to scale them back.
Before the markup, many interest groups released statements or letters to the committee. In one letter, National Education Association President Dennis Van Roekel wrote that the bill would "raise new roadblocks or simply fall short of what is needed for the nation's flagship education law."
Previously, the NEA, the nation's largest teachers' union and a formidable lobbying presence in D.C., had issued a vague, hard-to-decipher statement that said only that NCLB needs to be rewritten.
Before You Go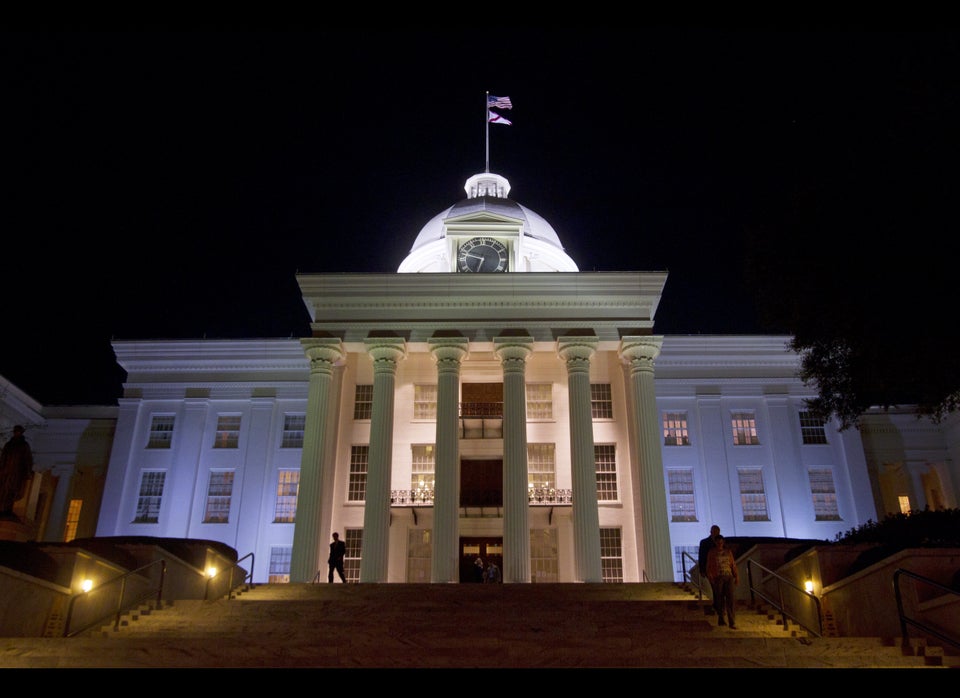 U.S. State Capitol Buildings
Popular in the Community