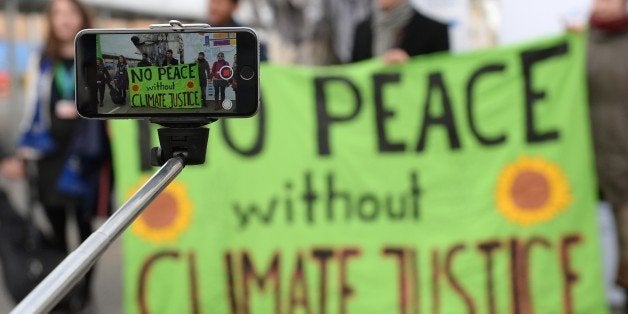 "No justice no peace" was the rallying cry for my comrades and I at the Atlanta University Center (AUC) in April of 1992. I was in my middle year in seminary at the Morehouse School of Religion of the Interdenominational Theological Center and I, and many others from Clark Atlanta University, Morris Brown College, Spellman College and Morehouse College were compelled to express our disbelief that those who publically beat Rodney King would not be prosecuted for their deeds.
Spike Lee's film "Malcolm X" had premiered that year, so as we looked back to the fifties and sixties we were ready to take our turn at the wheel of social justice. We were reading poets and social scientists like Langston Hughes, who said;
Out of the rack and ruin of our gangster death,
the rape and rot of graft, and stealth, and lies,
we, the people, must redeem
the land, the mines, the plants, the rivers.
The mountains and the endless plain--
All, all the stretch of these great green states--
And make America again!
O, yes,
I say it plain,
America never was America to me,
and yet I swear this oath--
America will be!
On that day in 1992, hundreds of students tried to march to the Georgia State Capital but city officials, along with our elders from the civil rights movement thwarted our efforts to get off of campus that day. We marched in every direction only to be met by law enforcement. Confusion and frustration became the order of the day and private property was destroyed. We only wanted to be heard to be in solidarity with others around the country, to do our small part to make America, America to again!
For communities of color in Northern California we are feeling eerily the same as those students. We see no climate or environmental justice in our streets. The Bay Area, although a global leader in the fight for our climate, still lags behind environmentally for communities of color like West and East Oakland, and Richmond.
Trains, ships, cars and trucks moving people and commerce through six counties all converge in areas lived in by the working poor. Respiratory diseases like asthma, croup and cancer have grown rapidly in our area and we feel cornered in by yet another assault on the sustainability of life. Our conditions in the bay area are mimicked in too many communities of color throughout the US and indeed the world. That is why we join our voice with those from all over the globe who are in Paris right now fighting for bold and significant climate action at the COP 21 negotiations.
The global south and its allies are leading the way in Paris, despite the fact that many of the most vulnerable countries like low lying nations Kiribati and the Republic of the Marshall Islands, have done little or nothing to cause the catastrophe at hand.
While the world pushes its leaders to action, Black and Brown communities in West Oakland are battling corporations working to bring coal through the port of Oakland. The same corporations paying to influence our governments globally are pushing to expand the fossil fuel industry locally. We know there is a better way, and we must continue to push for innovation and inclusion of all people in a clean energy economy.
By accelerating a transition to a clean energy economy and away from dirty fossil fuels, we can not only reduce climate (and health) disrupting pollution, but also create millions of jobs in the coming years.
We must set bold and attainable goals like transitioning to 50% clean energy by 2030, so that our country is powered by 100% clean energy by 2050. The West Oakland community demands it, our brothers and sisters in the Pacific and throughout the global south demand it, and the world demands it. As the talks in Paris draw to a close, we send our prayers and say that there will be no justice if we don't take action now. We stand ready to shoulder our responsibility to push climate justice here and around the globe.
This post is part of a "Climate Justice" series produced by The Huffington Post, in conjunction with the U.N.'s 21st Conference of the Parties (COP21) in Paris (Nov. 30-Dec. 11), aka the climate-change conference. The series will put a spotlight on populations who are adversely affected by climate change. To view the entire series, visit here.
Calling all HuffPost superfans!
Sign up for membership to become a founding member and help shape HuffPost's next chapter