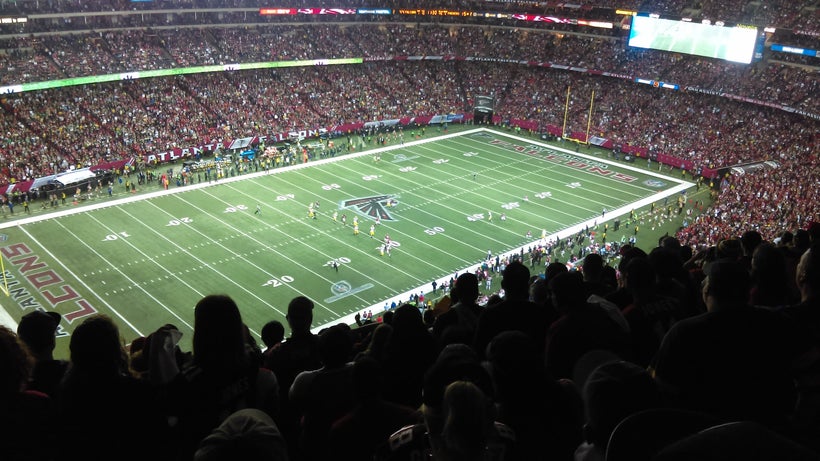 One of the biggest stories of the National Football League offseason has been the fate of former San Francisco Quarterback Colin Kaepernick. Some believe he remains unsigned because he was kneeling during the National Anthem last season as part of a public protest. But the real reason he's unemployed is because he's just not a very good quarterback these days, a shell of who he once was.
At one point, Kaepernick was a professional football sensation. He led his team, the San Francisco 49ers, to the 2012 Super Bowl, narrowly losing to Joe Flacco and the Baltimore Ravens. But after signing a huge contract, Kaepernick has steadily declined as a player. Supporters are organizing a major civil rights protest on his behalf, but it is his poor play on the field, and not his views or protest, which is why no NFL has picked him up yet.
Not Guilty Of An NFL Ratings Decline
Kaepernick's Poor Play Explains His Situation
Supporters of Kaepernick are quick to dismiss arguments that he had a poor 2016 campaign. After all, they contend that he threw 16 touchdown passes against four interceptions, which does seem impressive. But here are a few other statistics to consider.
Pro-Football-Reference.com gathers all statistics on passers for the 2016 season. Kaepernick might have a nice TD-INT ratio, but that's it. When it comes to pass completion percentage, Kaepernick finished 26th out of 30 passers, completing 59.2 percent of his passes, behind Tyrod Taylor of Buffalo and Case Keenum of the Los Angeles Rams.
Kaepernick has a Quarterback Rating from ESPN of 55.2, making him 23rd in the NFL. That puts him behind the much-maligned Brock Osweiler, let go by the Houston Texans, as well as Denver Broncos QB rookie Trevor Siemian, who will have a fight on his hands to keep his job.
Kaepernick did finish in the top ten…in being sacked (despite starting fewer games than most of the regular starters), finishing second in the league in percentage of times sacked when attempting to pass. That's why he had the third worst "net yards" in the league (pass yards minus sack yards) for starters.
He rushed for two touchdowns, but fumbled nine times, good enough for third in the league among all quarterbacks, running backs, and wide receivers. He was first among quarterbacks in rushing yards per game (39, just ahead of Tyrod Taylor), but not much better than Christine Michael (cut by Seattle) and just behind Chris Ivory of the Jacksonville Jaguars.
Moreover, given that he started 11 games, 16 touchdown passes won't help you as much in the win column.
Most importantly, with Kaepernick at the helm, the team only won one game, losing 10, the worst starter record in 2016. Even his teammate, Blane Gabbert, only won one game while losing four games.
Kaepernick Created This Situation, Not The NFL
If Tom Brady or Cam Newton took a knee, they'd still be playing because the two have shown greatness in recent years, while Kaepernick has not done so. The NFL is about winning and money. Since Kaepernick didn't cost the NFL money, but hasn't won much in the last few years, it's pretty obvious why he's unemployed.
Kaepernick will likely catch on with a team, probably as a backup. He's even been offered a backup job, but turned it down because he wants starter money. If he recognizes that his situation is the result of needing to improve on the field, and not political bias, he has a chance to return to the strong player he was in years past.
John A. Tures is a professor of political science at LaGrange College in LaGrange, Ga. He can be reached at jtures@lagrange.edu. His Twitter account is JohnTures2.
Calling all HuffPost superfans!
Sign up for membership to become a founding member and help shape HuffPost's next chapter
This post was published on the now-closed HuffPost Contributor platform. Contributors control their own work and posted freely to our site. If you need to flag this entry as abusive,
send us an email
.