When there's hardly a speck of snow on the ground for most of December in bright, sunny 60-degree Denver during the era of fake news and men's sexual misconduct, it's more difficult than ever to believe in a holly, jolly Santa Claus.
Thankfully, Gwen Stefani, Lindsey Stirling and a choir of other angels are making music to spread joy to the world.
Listening to holiday music is always a tricky tradition this time of year, with recordings that can be as tacky as an ugly sweater or as comforting as a cup of hot cocoa. These five personal faves, though, also offer refreshing takes on the holiday album that should make anyone forget those charred chestnuts still roasting on an open fire.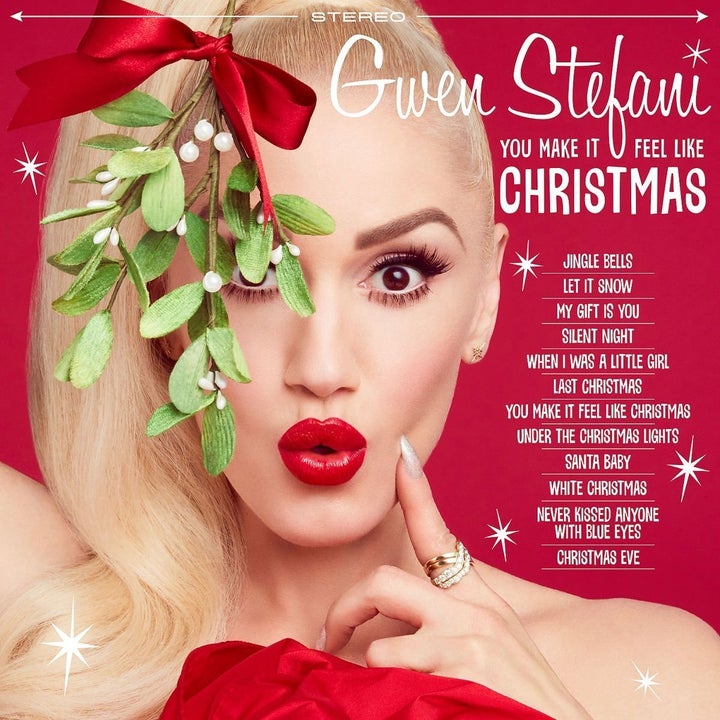 The dynamic, hella-good No Doubt frontwoman may be a little bit country these days (current beau Blake Shelton co-wrote and sings "You Make It Feel Like Christmas" with her), but this 12-song album symbolizes the angel gracefully adorning the top of the Christmas tree this season.
Stefani, who even had her own precious holiday special on NBC this week, is a a joy to behold here, and contributes five other originals, the best of which is "When I Was a Little Girl," Stefani's heartfelt look back at what it's like to fall in — and out of — love.
"I really wanted to write Christmas music, like, my whole life," Stefani told Hoda Kotb and Kathie Lee Gifford on a taped segment of the Today show this week. "To be part of the joy of Christmas and these memories that people have, and it kind of repeats and comes back, and that feeling, that nostalgic thing that music brings to Christmas, to be part of writing that was really what I wanted to do."
Stefani's merry demeanor, also expressed on a sexy "Santa Baby" and lively renditions of "Jingle Bells" and "Let It Snow," represents another pleasure to treasure, which should even convince all the cynical doubters and haters that there's One True Voice of Reason responsible for her happiness these days.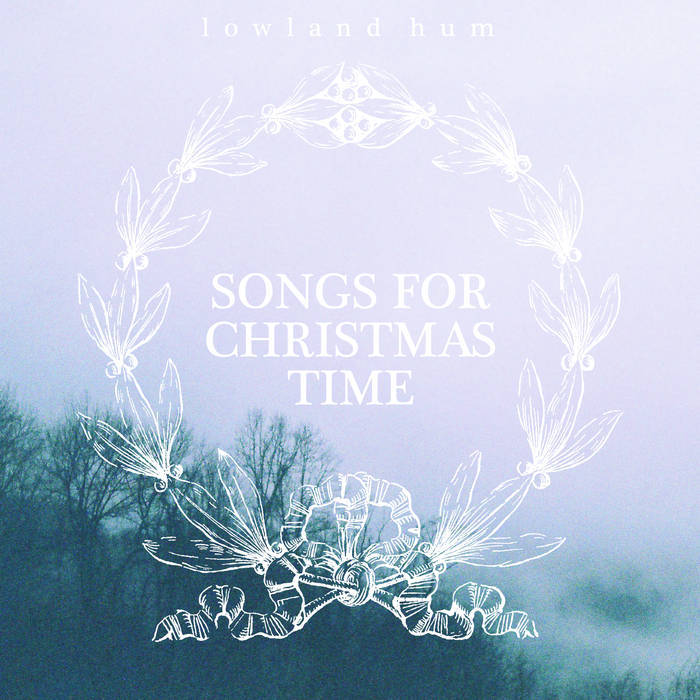 The gentle, warm glow emanating from the creative think tank generated by husband-and-wife singer-songwriters Daniel and Lauren Goans is a subdued alternative to the manic melodies usually heard around Christmastime. While the duo write, arrange and produce their own peaceful, easy listening pieces on full-length albums such as 2017's Thin, the Charlottesville, Va., folkies take bona fide cherished Christmas classics such as "Joy to the World," "Silent Night" and "O Holy Night," and somehow manage to make them their own tasteful re-creations.
"For our families and friends," they write on the album's liner notes. "Thank you for your patient love and loyalty, despite how many special and ordinary moments in your lives we have had to miss." And while adhering to the respectful, reverential treatment, the Goans exhibit a keen ability to laugh at themselves, too. Describing this nine-song assortment in a recent email as "a collection of acoustic Christmas classics retooled for those of us who desire an understated approach to holiday cheer," the subject line read: Releasing a not-so-holly-jolly Christmas album.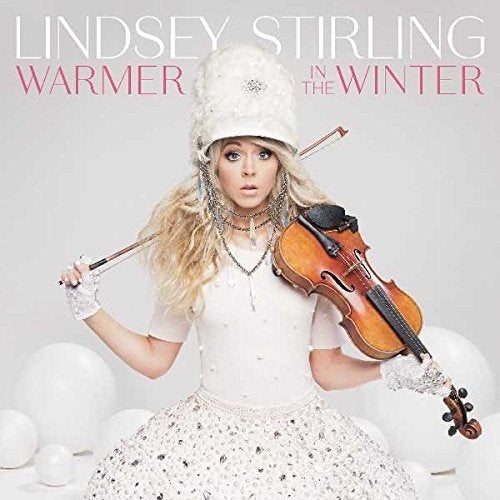 This cutting-edge electronic violinist's first Christmas album was one of the earliest of the holiday season, dropping on Oct. 20, during her superb stint on the 25th "season" of Dancing with the Stars. The exhilarating performer from Gilbert, Ariz., made an impressive showing with professional partner Mark Ballas, finishing second despite posting perfect scores in their last four dances.
Success has stuck with the multitalented entertainer since she skyrocketed to fame after a YouTube breakthrough and her debut album in 2012.
The consummate artist with a robust delivery has excelled on many levels, benefiting on past albums from a wide range of collaborators that include Weezer's Rivers Cuomo, Halestorm's Lzzy Hale and ZZ Ward.
This bountiful new release (13 songs, 43 minutes) continues that collaborative tradition, with silvery Stirling compositions getting assists from Trombone Shorty ("Warmer in the Winter"), Becky G ("Christmas C'mon") and All Time Low's Alex Gaskarth ("Time to Fall in Love"). Sabrina Carpenter also adds a mischievous touch to "You're a Mean One, Mr. Grinch." Always leading the way, though, like Rudolph's red nose, is the violin pumped full of vim and vigor under the direction of Stirling's guiding light.
The hard-working entrepreneur who has been on her Warmer In the Winter Christmas Tour since Nov. 8, wraps it up near her home turf — with a show at Comerica Theatre in Phoenix — on Dec. 23, just before Santa comes to town.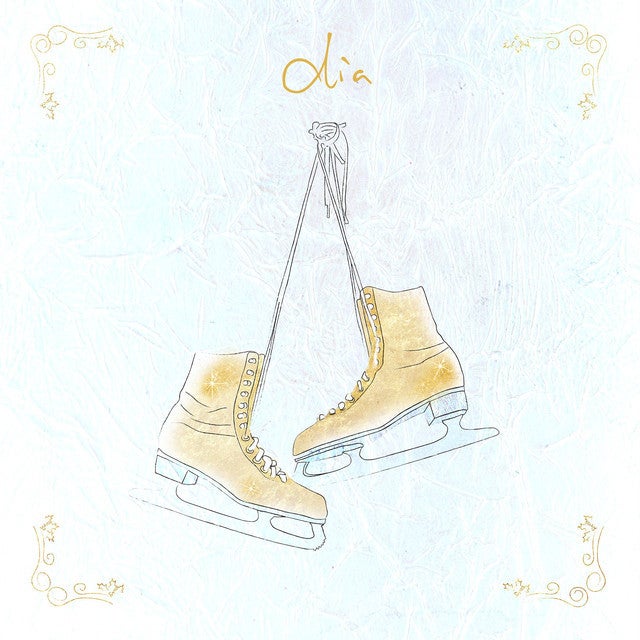 Nettwerk Records announced the holiday EP releases of 12 artists at the same time in early November, but this four-song delicacy by the runner-up on Season 1 of NBC's The Voice shouldn't go the way of a tiny gift box hiding underneath a massive load of Amazon deliveries. Take it in slowly, like sipping an intoxicating aperitif before the main course arrives at Christmas dinner.
Driven by Frampton's tender but expressive voice, "The Nice List" (her co-write with Seth Jones) and "Fall in Love This Christmas," which she co-wrote with John Gomez and Stephen Gomez, are two pretty originals reflecting on the traditions — naughty or nice — associated with America's most commercial holiday. Then, in covers of "Rockin' Around the Christmas Tree" and "Do You Hear What I Hear," the mood swings from perky sweetness to marvelous melancholia.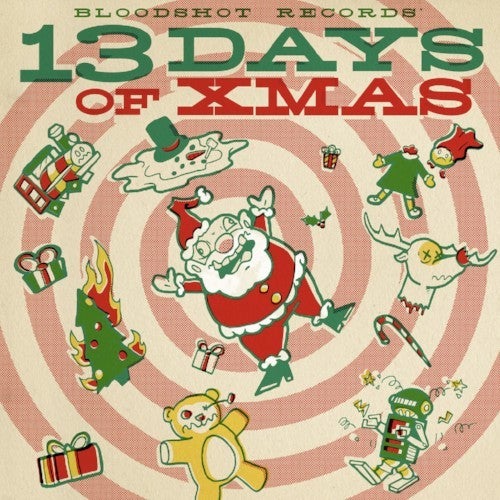 And now for something completely different. The Chicago-based label with an eclectic roster of artists showcases 13 of them here, highlighted by Ruby Boots' touch of Phil Spector/Ronettes '60s synergy on "I Slept Through Christmas," Kelly Hogan's mournful yet soothing ballad "Blue Snowfall" and Ha Ha Tonka's cheery whistle-while-they-work ethic on the jangly roots rocker "The List."
If Dr. Demento-like weirdness is more a suitable serving with your holiday punch, take a swig of Devil in a Woodpile's tribute to debauchery (accompanied by washboard, kazoo and banjo) on "The Pagans Had It Right" or Zach Schmidt's world-weary-as-Steve Earle delivery on "I'm Drunk Again This Christmas."
Ho-ho-hopefully, the holiday music hangover hasn't started yet. But if you're too cool for old school to buy new CDs or vinyl for your stereo collection, consider streaming a veritable wish list of songs that also will deliver comfort and joy.
All Is Bright is one such stalwart collection that is streaming exclusively on Amazon Music and is available at no extra charge for members of Prime Music or Amazon Music Unlimited. New subscribers can (for a limited time) get this, and three months of the full catalog on-demand service with millions of songs available, for just 99 cents.
The All Is Bright playlist brings together a number of exceptional artists — including Leona Lewis ("One More Sleep"), Lee Ann Womack ("Baby, It's Cold Outside" featuring Willie Nelson), Lucinda Williams ("Have Yourself a Merry Little Christmas") and Brandi Carlile ("O Holy Night"), all Amazon Music Original songs — with promising newcomers. Among them are Abi Ann, who will be featured in this space early next week (along with her rendition of "Santa Baby"), Natalia Zukerman ("What Are You Doing New Year's Eve) and Jessica Hernandez ("I Want a Hippopotamus for Christmas"). There are a total of 50 performers who contributed tracks to the stream with a playing time of 2 hours, 49 minutes.
It might even make your Inner Scrooge start warbling, "I'm Streaming of a White Christmas."
Michael Bialas is a journalist and photographer who enjoys writing about entertainment and sports for a number of online publications, including HuffPost and No Depression. Follow him on Twitter: @mjbialas
Popular in the Community