WASHINGTON, Sept 4 (Reuters) - A book about the U.S. raid that killed Osama bin Laden by a former Navy SEAL who participated in the mission contains classified information and the Pentagon is reviewing legal options, a Defense Department spokesman said on Tuesday.
But the book's co-author denied the book contained any information which would jeopardize the safety or future missions of Navy special forces personnel.
The book, "No Easy Day," chronicles last year's stealth operation in which members of U.S. Navy SEAL Team Six swooped by helicopter into the al Qaeda leader's house in Pakistan and killed him, ending an intense decade-long manhunt which began with the Sept. 11, 2001, attacks on New York and Washington D.C.
The successful operation gave President Barack Obama a national security victory that he is touting in his bid for re-election against Republican rival Mitt Romney.
It is still unclear whether the government ultimately will pursue criminal charges against the book's author, Matt Bissonnette, who was part of a team considered national heroes for taking down bin Laden. The book, which went on sale on Tuesday, was written under the pseudonym "Mark Owen."
Pentagon spokesman George Little said it was a "no-brainer" that the book should have been submitted to the U.S. government for pre-publication review. He said legal options were being reviewed, but would not comment on whether any actual steps would be taken.
"Sensitive and classified information is contained in the book," Little said at a regular news briefing.
"When you have special operations units that perform these missions, there are tactics, techniques, and procedures, not to mention human life, that are in play," he said.
"And it is the height of irresponsibility not to have this kind of material checked for the possible disclosure of classified information. And we have very serious concerns after having reviewed the book," Little said.
But Kevin Maurer, a veteran journalist who is Bissonnette's co-author, insisted that the ex-SEAL was very careful about what was included in the book.
"When we worked on this book Mark Owen was meticulous about adhering to his desire to never do anything to undermine the SEALs' mission or put his former colleagues in harm's way," Maurer said in a statement emailed to Reuters.
"I personally feel that Mark is a hero who has written a book that celebrates his teammates and the SEALs and that when people get a chance to read this book they will agree," Maurer added.
Bissonnette's lawyer previously questioned whether his client was legally bound to submit the book to authorities for pre-publication review, as the Pentagon says he was.
Despite its concerns about the contents of the book, the Pentagon is not preventing it from being sold at military outlets, Little said.
Bill Harlow, a retired Navy Captain and former CIA spokesman, said when he chose to send his novel "Circle William," published in 2001, to both the Pentagon and CIA for pre-publication review, the rules for the Defense Department were "considerably more vague" than for the CIA.
A Pentagon spokesman pointed to a Defense Department directive dated Aug. 22, 2008, that can be seen at http://www.dtic.mil/whs/directives/corres/pdf/523009p.pdf.
The directive states: "Retired personnel, former DoD employees, and non-active duty members of the Reserve Components shall use the DoD security review process to ensure that information they submit for public release does not compromise national security."
The book has put the government in "a very tricky position" because they risk appearing "mean-spirited" if they move forward with legal action against someone who helped eliminate bin Laden and who pledged most of the proceeds from the book to families of Navy SEALs, Harlow said.
But taking no action would open the door to others avoiding pre-publication security review in the future, he said. "Owen has certainly presented a thorny problem to the Pentagon."
The book describes why Bissonnette decided to become a Navy SEAL and the preparation ahead of the bin Laden raid, the day of the operation, and the aftermath.
Before the operation they referred to bin Laden as "the Pacer" because intelligence analysts said he walked in the garden area to exercise from time to time. The SEAL team watched him from North Carolina on footage taken by drone aircraft, the book said.
When they saw that he did not react to Pakistani helicopters flying overhead, they knew that he was used to hearing helicopters and would not be alarmed, he writes.
Bissonnette, in an excerpt of an interview with CBS News' "60 Minutes," said the raid was not an assassination operation and it would have been preferable to capture him alive. "We weren't sent in to, to murder him," he said.
The book contains colored photographs of weapons, helmets with night-vision goggles and other gear, and training shots of SEALs parachuting over the Grand Canyon.
Little said he was not going to discuss any "damage assessments" from the book. "It may, frankly, be too early to tell. The book hasn't been widely distributed yet, but we'll see."
The book was the No. 1 best seller at online retailer Amazon.com on Tuesday.
Ultimately, the Justice Department would determine whether or not to pursue legal action against the Navy SEAL, he said, without commenting on whether the Pentagon had or would refer the matter for action to the Justice Department.
The Justice Department had no comment. (Additional reporting By Mark Hosenball. Editing by Warren Strobel and Jackie Frank)

Related
Before You Go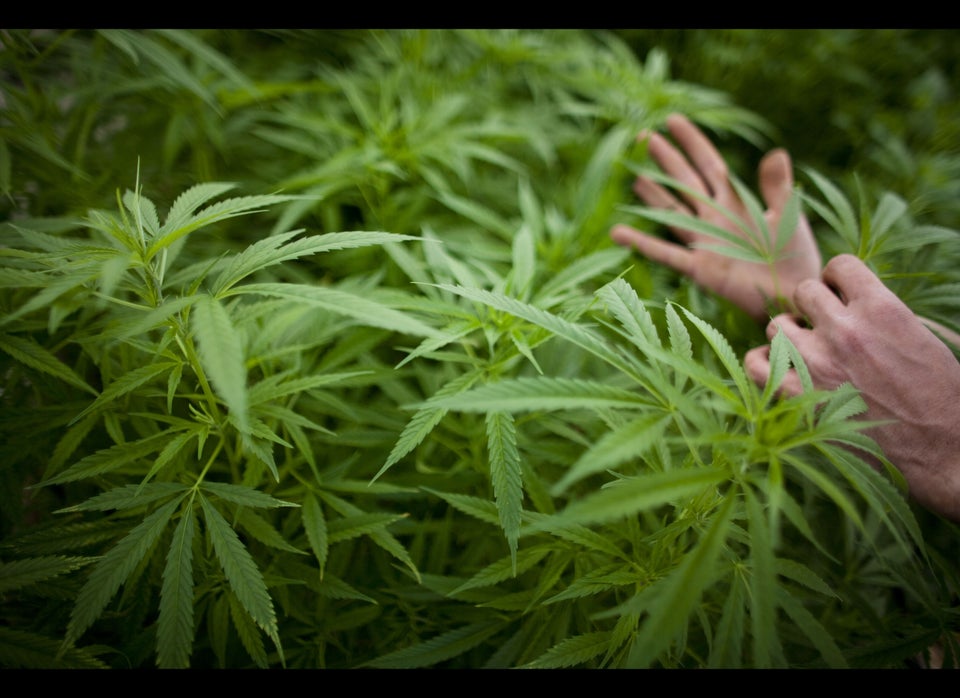 Bin Laden Compound Discoveries
Popular in the Community