An autopsy determined that Rogelio Martinez, 36, who was found unconscious at the bottom of a culvert, died of blunt-force trauma, though the cause of his injuries has yet to be determined, the agency said.
Martinez was patrolling near Van Horn, Texas, with his partner, Stephen Garland, when authorities said Garland radioed for help on the night of Nov. 18.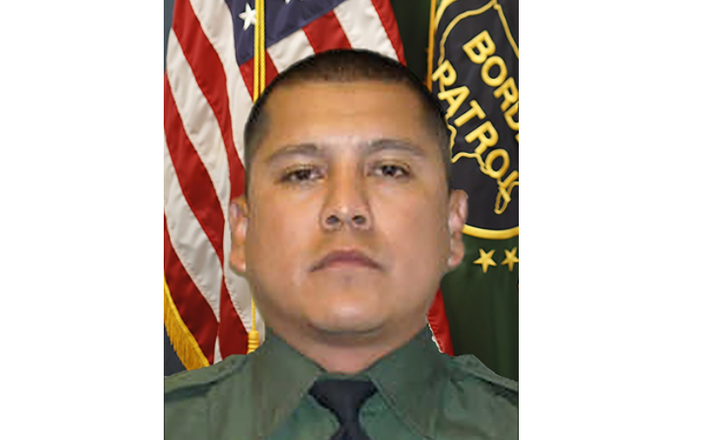 Though Garland, who survived the incident, has said that he doesn't remember much of what happened to them, the FBI said he had radioed at the time to say, "we ran into a culvert" and "I ran into a culvert."
Martinez died the next day from his injuries.
"To date, this investigation has not conclusively determined how Agent Martinez and his partner ended up at the bottom of the culvert and no suspects have been linked to this incident," the FBI said in a statement. "As part of this effort, the FBI has investigated multiple theories, including whether the Border Patrol Agents were ambushed or attacked or whether their injuries were as a result of an accident or any other relevant criminal activity."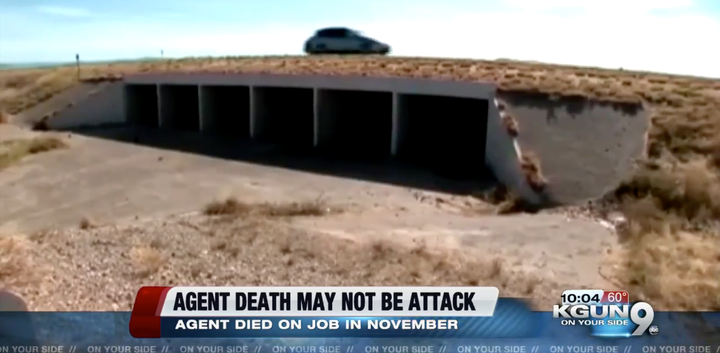 "From the beginning we were radioed to assist in the incident as an injury, not an assault," he said. "That's the way it was communicated to us.
In contrast, the National Border Patrol Council (NBPC), a union representing border patrol agents, had suggested that Martinez and his partner were ambushed with rocks by someone or some people, Reuters reported. 
An official with the NBPC told The Los Angeles Times that after Martinez was injured, another agent called for backup while pursuing suspects.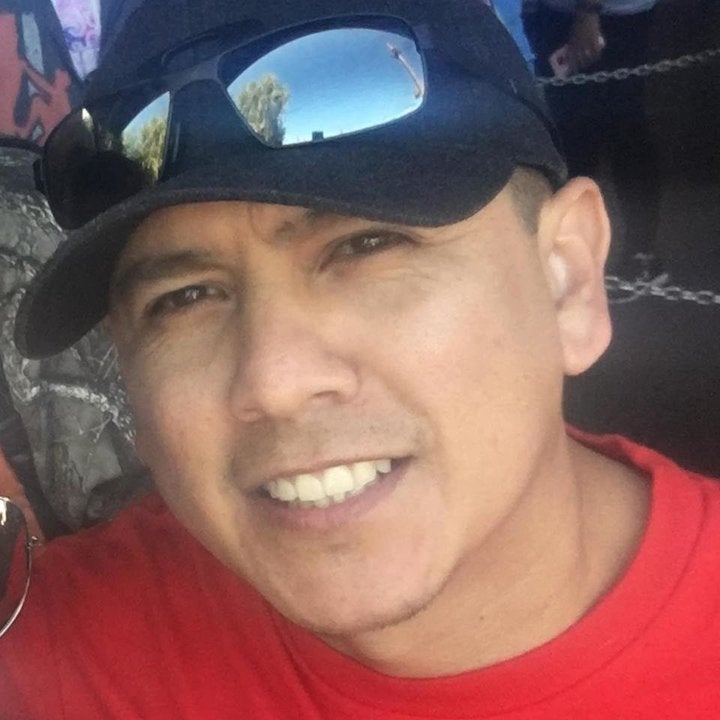 The NBPC later publicly criticized news outlets that they accused of "intentionally attempting to bias the reader by writing the article with a preference toward the accident theory."
The NBPC did not immediately return requests for comment on Thursday.
Trump also encouraged the theory that the men came under attack. The president used Martinez's death to bolster support for strengthening the area's border patrol from illegal immigrant crossing.
Sen. Ted Cruz (R-Texas) also described both agents as having been "attacked" and suggested that it was the result of an "unsecure border."
The office of Gov. Greg Abbott (R-Texas) similarly called Martinez's death a "murder case" and offered a reward of up to $20,000 for information "leading to the arrest and conviction of the person or persons responsible for the murder of a U.S. Border Patrol agent and the serious injury of another."
His office, as well as Cruz's, have not issued public statements on the case since the FBI delivered its assessment on Wednesday. Abbott's and Cruz's offices did not immediately respond to requests for comment from HuffPost on Thursday.
This story has been updated following attempts to reach Abbott's and Cruz's office.
REAL LIFE. REAL NEWS. REAL VOICES.
Help us tell more of the stories that matter from voices that too often remain unheard.
BEFORE YOU GO