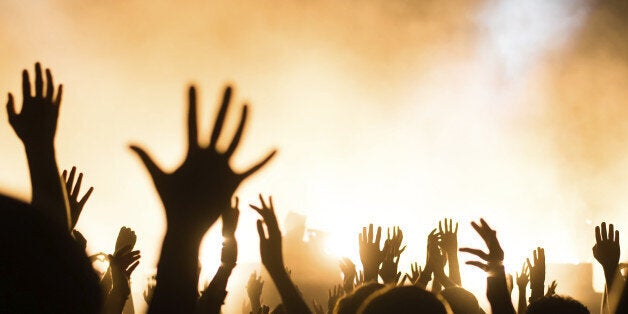 American musician Matisyahu had been scheduled to perform at the Rototom Sunsplash festival on Aug. 22 in Benicàssim, Spain. But just last week, festival producers pulled him from the lineup because he refused to sign a statement endorsing a Palestinian state.
Following forceful interventions by the World Jewish Congress, the Federation of Jewish Communities in Spain and the Spanish government, and clear condemnations in editorials published by Spain's leading newspapers, organizers issued a re-invitation to perform that Matisyahu accepted on Friday.
I commend the organizers for listening, and for apologizing unreservedly for their grave mistake. Not correcting it would have put a stain on the festival for years to come.
While I don't know much about reggae music, I do know something about art and great artists. I have known artists whose ability to work has been compromised by war, by fascist "sensibilities" and of course, by anti-Semitism.
At the same time, I've experienced the joy of watching Israeli and Palestinian performers take the stage together, overcoming their respective communities' differences through the transcending power of art.
Instead, the Rototom Sunsplash Festival put itself at the mercy of the Boycott, Divestment and Sanctions (BDS) Movement against Israel - and, more than that, as a vehicle of a virulent new strain of anti-Semitism proliferating in today's world.
It is perfidious that the main target of the BDS movement is the younger generation - a generation that is totally innocent of this toxic context, and only too eager to showcase its talent.
The BDS movement is misguided at its core. But this goes well beyond boycotts and sanctions, suggesting that one's art and talent run second to one's faith. Had this musician been a young Muslim asked to recognize Israel as a condition of taking the stage, the outrage would have been the same.
So I would ask the thousands of American college students being enticed to support BDS: Should each applicant for the next freshman class be put through such a filter before being granted admission?
And to each professional artist reading these words: Is standing by and hoping this will pass the right answer? It is important that fellow performers speak out when such injustice manifests itself.
There must not be a faith test for the right to perform one's art anywhere in the world of modern society. Such a measure of intolerance is always offensive, irrespective of the faith or political opinion is targets.
We owe the next generation a world of acceptance and welcome them to their very own stage.
REAL LIFE. REAL NEWS. REAL VOICES.
Help us tell more of the stories that matter from voices that too often remain unheard.