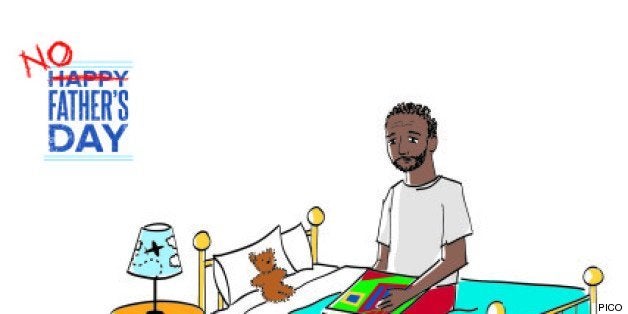 (RNS) Each Father's Day, Neil Heslin and his son, Jesse Lewis, used to go to a car show.
But that tradition died when 6-year-old Jesse was shot and killed at Sandy Hook Elementary School in Newtown, Conn.
This Father's Day, Heslin, who has been active with other Sandy Hook parents in pushing for gun control legislation, is giving his support to the No Father's Day campaign.
Speaking at a media teleconference to launch the campaign, Heslin said, "Jesse was my only child, my only immediate family. I don't have a father to share Father's Day with."
Initiated by PICO National Network's Lifelines to Healing Campaign, the campaign asks participants to send e-cards to Congress, urging passage of legislation to create universal background checks and end gun trafficking.
The campaign features four different cards, each a scene of someone who no longer can celebrate Father's Day. One, for example, depicts a father holding a book as he sits on a child's empty bed. Another shows a bride, her arm extended, but there is no father to walk her down the aisle.
"Don't let another family miss out on the joy of celebrating Father's Day because gun violence has taken a loved one away from them," the cards read.
"These cards tell the story very powerfully that there are many fathers who will not be able to celebrate Father's Day because their children have been taken by gun violence," said the Rev. Michael McBride, director of Lifelines to Healing.
"The faith community's role and passion about this issue will not dissipate," he said. "We expect and we demand that this issue come back before this legislative session ends and give the Congress the opportunity to do the right thing."
Heslin was among the Sandy Hook families that met with lawmakers who had voted down gun control legislation earlier this year.
While he doesn't think the same legislation will come before Congress, "I'm certain another bill may come up on the universal background checks," he said. "What happened in December in Sandy Hook clearly touched everybody," he said.
PICO — People Improving Communities Through Organizing — is an interfaith network with 65 chapters representing 2,000 congregations nationwide. As of Thursday morning, the No Father's Day campaign had drawn the support of 50 congregations, according to McBride. "We're anticipating an outpouring of support."

Related
Before You Go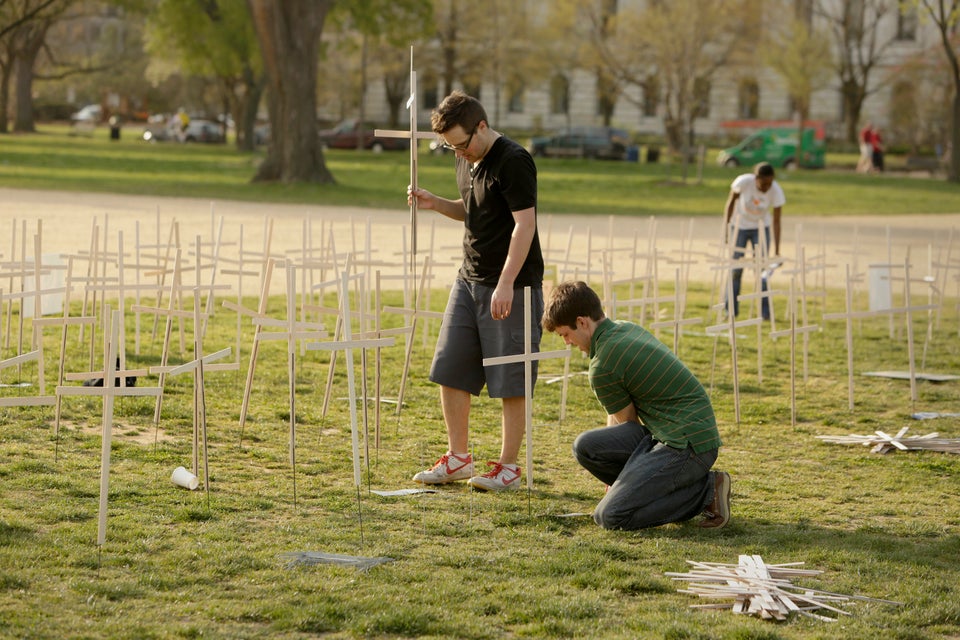 Gun Violence Graves On Mall
Popular in the Community