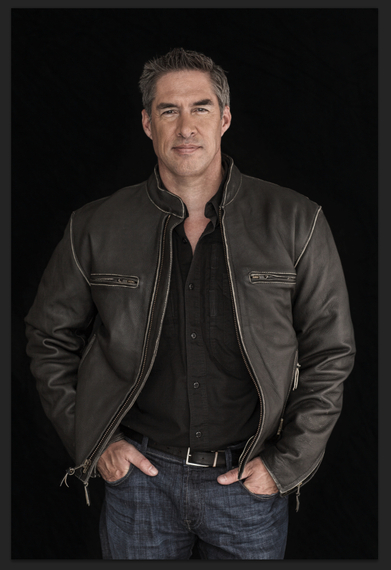 Brad Taylor spent more than 21 years in the U.S. Army Special Forces, including 8 years in the 1st Special Forces Operational Detachment, commonly known as Delta Force. His last assignment was teaching at the Citadel.
His seventh military thriller, No Fortunate Son features protagonists Pike Logan and Jennifer Cahill, members of a top secret extralegal unit known as The Taskforce, created to contain terrorist plots and global threats. TaskForce members have been mobilized because relatives of key members of the U.S. government, including the Vice President's son, have been kidnapped. The U.S. must face a terrible choice: stop counterterrorist operations or watch their loved ones die.
You spent 21 years in the military. Did you want to be a writer even back then?
Yes. I've always been a voracious reader. I imagined I was going to write a book someday. I never had any instruction or formal courses, but always want to do it. Compared to my other assignments in the past, teaching at the Citadel was like stepping off a bullet train and then walking. I had much more time on my hands, and decided to see if I could write a book.
With no writing background, how did you manage to find representation in today's publishing climate?
I had no experience with publishing. I just did it the old fashioned way. I wrote the book and then went to a bookstore. I combed through books in the thriller genre section, read authors' acknowledgements, and started writing query letters to various agents. I got the usual number of rejection letters, and eventually found an agent. It didn't take him too long to sell the first book in 2010. I can say this: it took a lot longer to find an agent than it did to find a publisher. I was extremely lucky. And, there have been six more books since that first one.
How do you compare the writing life to your former life in the military?
Now, I do whatever I want. I still do a good deal of security consulting, and keep my hand in the military, but it's a very different life now. I'm my own boss. I write when I want to. I have so much more freedom now than before.
You exemplify the old maxim: 'Write what you know." Do you find yourself doing much research when conceiving and writing your novels?
Actually, it's much more research than I thought I would have to do. Writing what you know is certainly a good maxim, but it's really surprising to learn how much you don't know despite thinking you already do. I have to research everything from the operating mechanism of an AK-47, to specific settings and locales in each novel. For instance, in No Fortunate Son, I travelled to Dublin, Cambridge, London, Brussels, Paris, and many other places, doing on-the-ground research for authenticity.
When I travel to these locations, I'm not necessarily looking for anything specific. I go there to get the sights, smells, and sounds of the areas. While walking around, I take photos and make notes. As I'm writing the book, I might be thinking, 'Okay, I need a setting for some event that's going to happen.' So, I refer to the pictures, and get a feel for the locale.
You've had immense success as a relatively new writer. What about writing has surprised you?
When I first started writing fiction, I didn't really know what I was doing. I'd never had any instruction, except for reading voraciously. You could say I'm a great copycat. I guess it's the same with forgers. Because someone's a forger doesn't mean he can't paint. What surprised me most was the need to learn and perfect the craft of writing. It involved learning how to pace a novel and how to improve character development. An example of how much I had to learn is this: when I started my first book, One Rough Man, I didn't even have chapters to break up the story. I just wasn't sure how to do it. So, realizing how much there was to learn about writing has surprised me, and I think I've gotten better at the craft with each book.
What do you love about writing?
I love creating something. I don't write for a particular market or write what I think people want to read. I write what I would like to read. That's what's most satisfying to me. When I write a scene and reread it, it gives me tremendous satisfaction to feel I've hit the nail on the head with the description or situation I'm depicting.
You've mentioned having always been a voracious reader. Looking back, who are the authors you feel most influenced you?
That's a tough question because there have been so many. Even going back to childhood, there were many. The first one who comes to mind is Richard Adams, the author of Watership Down. It was a great book. I think I've read every genre. I went through a science fiction phase with Robert Heinlein. I went through a Ray Bradbury and a Stephen King phase, and others, too. It would be hard to pick out any single author. I think they pretty much all influenced me one way or another.
Who do you enjoy reading now?
I mainly read crime thrillers. Right now, I'm reading John Sandford's latest, Deadline. I read Robert Crais, Michael Connelly, John Lescroart, Joseph Finder, and those kind of books.
Do you read when you're actively writing a novel?
Actually, I'm doing a lot less reading these days because I devote so much time to research and writing. I don't choose to avoid reading, I just don't have enough time anymore to read as much as I would like. I usually read when I'm on a plane, or before I go to bed, but I no longer carry a book around with me. If I'm sitting somewhere, I take out my my journal and make notes for a new scene.
Do you outline your novels or do you let the stories fly spontaneously?
I don't really outline. I create what I call a framework. I know the threat I want to depict; I know the general scheme that will unfold in the story. Most of the time, I know the ending of the book, but not always. I don't outline a novel, chapter by chapter. It just evolves. I like to think of the framework as a road on the Kansas prairie, but by the time I'm done, with all the twists and turns, it looks like a switchback in the Appalachian Mountains.
What's your next project.
I'm in the middle of the next book which is called The Insider Threat. It involves the Islamic State. The basis of the book is actually Bowe Bergdahl's disappearance in Afghanistan a few years ago.
Congratulations on writing No Fortunate Son, a chilling novel for our time, with a frighteningly realistic plot.
Mark Rubinstein
Author of Mad Dog House and Mad Dog Justice
Related
Popular in the Community