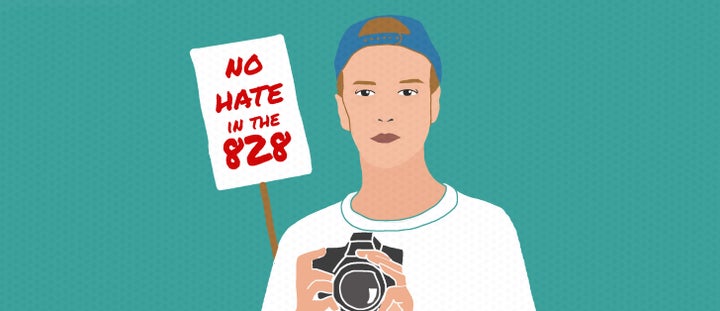 I recently photo-documented the protest and raised tensions that plague Asheville, North Carolina. In response to the widespread attention of the heated protests in Charlottesville, Virginia, concerned citizens came out to voice their opinion in the square surrounding the Vance Monument, in the heart of Asheville. 
As a photographer who is fairly new to photojournalism, I was surprised to see what I was seeing. Many questions rushed through my mind when I found myself surrounded by protesters. I couldn't stop thinking about the amount of neo-Nazis that were in sight.  
Do they live here, in the same town as me?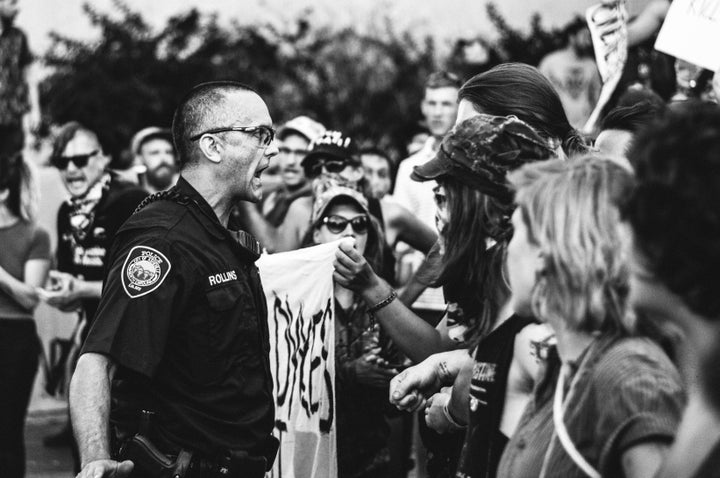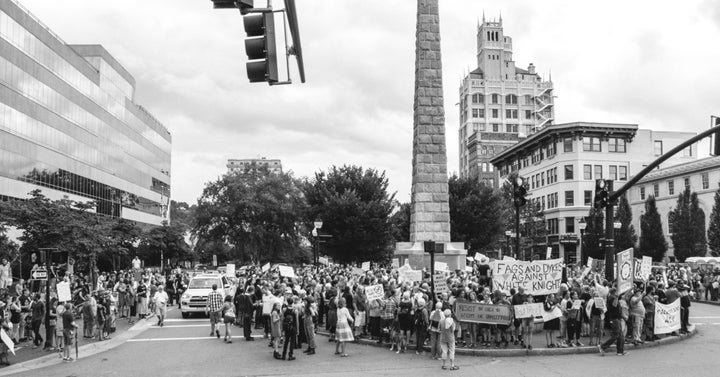 On the other hand, I wasn't as concerned as some may have been, because I was surrounded by anti-Nazi posters. It was clear to anyone there that the neo-Nazis were greatly outnumbered. Hearing "No Trump, no KKK, no fascist USA" was a constant reminder of the people in my community who care. It was nice to hear some chants that were less political as well. These included "No hate in the 828" and "love over hate." 
Hearing 'No Trump, no KKK, no fascist USA' was a constant reminder of the people in my community who care.
Having the mind of a photographer during this event was interesting. I was not experiencing what was happening the same way that everyone else was. I wasn't there to voice my own opinion, but to capture the opinion of others. It is a difficult task to try to make a picture powerful or have a story. Luckily, the posters helped with this, and I challenged myself to do more than just take pictures of what someone wrote down. I was there to compact everything into just a few visuals for someone else to experience.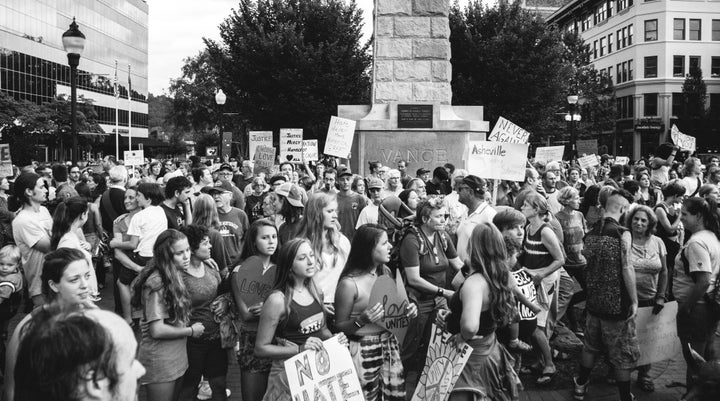 Asheville as a city is also getting louder and louder about being anti-Trump. Ever since the election, and before, Asheville has been increasingly anti-Trump and the people here are not afraid to speak out about it.  
HuffPost is hitting the road this fall to interview people about their hopes, dreams, fears ― and what it means to be American today.
I have lived in Asheville for five years now, and this city has continued to show that it will not accept hate in any form; the people here will do anything they can to show that to the rest of America. Ever since the last election, I have noticed that the people of Asheville have begun to stand up for what they believe in. Through countless protests such as the Women's March, rallies against President Trump's Muslim ban and several others, I have been interested in capturing these moments in pictures.
Pictures are so powerful and oftentimes can convey a person's passion stronger than words can. Over the past few months, I have grown to love what photojournalism can do for a movement and for a person. It gives me the chance to capture the voices of these people and share it to the world through a photo.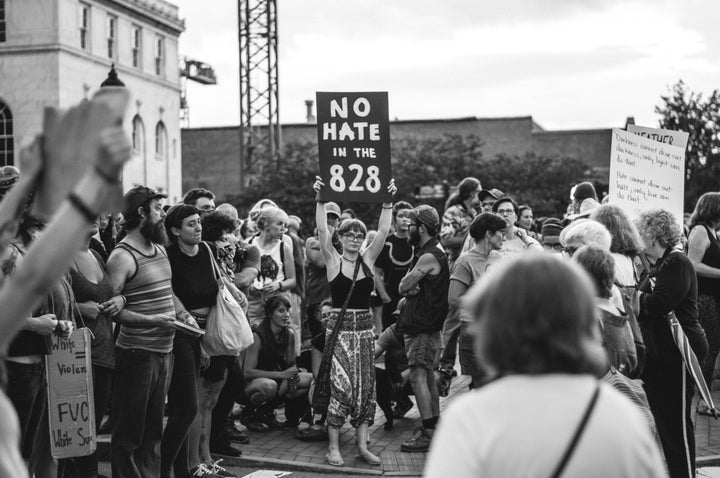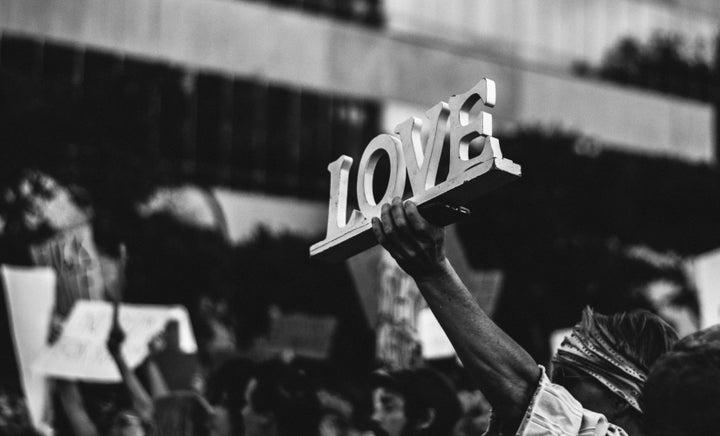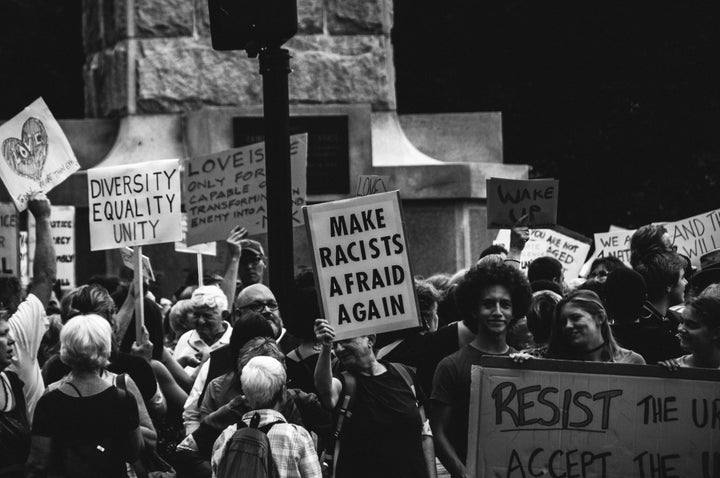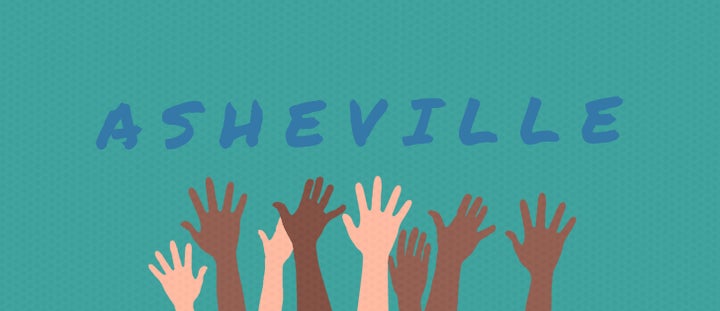 REAL LIFE. REAL NEWS. REAL VOICES.
Help us tell more of the stories that matter from voices that too often remain unheard.