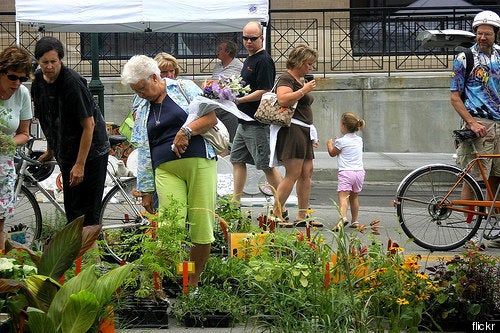 Heard about Huffington Post's No Impact Week starting October 18th? Interested in finding out more? What to get involved? Here's everything you need to know.
Who:HuffPost Green, Eyes & Ears Citizen Journalism Initiative and The No Impact Project are partnering to bring the inaugural No Impact Week to The Huffington Post. The No Impact Project is a nonprofit started by Colin Beavan, star of the documentary film No Impact Man and author of the book by the same title.
What:For the inaugural No Impact Week, the No Impact Project has created a detailed guide -- coming soon -- that describes how to go about reducing your ecological impact one day at a time. No, not everyone has to completely give up their cars and shut off their power; the guide gives many achievable levels of reducing your footprint and you can pick the goals that are right for you. Each day will focus on one aspect of how we live. Sunday's focus is on reducing consumption, on Monday the spotlight will be on reducing trash, Tuesday will be about commuting without adding carbon to the environment - i.e., encouraging bike riding and walking; Wednesday will be about encouraging eating foods grown locally and/or sustainably -- and so forth.
Why:As we learned about Colin, and saw No Impact Man, the documentary film and read his book, about his family's year-long experiment, we were downright inspired. His non-profit provides the perfect opportunity to bring this conversation paired with action to the HuffPost community. "We want to spark a conversation about the way our culture looks at consumption," says Arianna Huffington. "We hope that after focusing for just over a week on how our daily habits impact the world around them, our readers will see the effect our actions have in a new light. It will be very interactive and social - and empowering." Where:Everywhere. The Internet, Your House, Your School, Your Office, Your Book Club. We want all types of people of all political persuasions to take part. We'll be inviting participants to report on their week by sending in photos, videos and commentary.
When:No Impact Week is an 8-day long project that we'll be starting Sunday, October 18th. The eighth day is a day of rest.
Popular in the Community